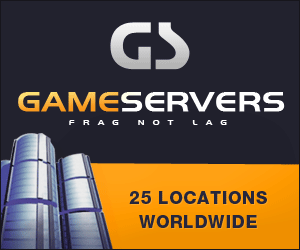 GREG BEACHAM
Associated Press
SAN FRANCISCO -
Receiver Antonio Bryant was suspended for four games Friday for violating the NFL's substance abuse policy, dealing a blow to the San Francisco 49ers' faint playoff hopes.
Bryant has 40 catches for a team-high 733 yards and three touchdowns this season after signing with San Francisco as a free agent last summer, but the fifth-year pro hasn't shaken his career-long propensity for off-field trouble.
Bryant was arrested Nov. 19 on charges of reckless and drunken driving after his orange Lamborghini was seen speeding down a freeway several hours after the 49ers beat the Seattle Seahawks. Bryant also was combative with the police, refusing to leave his car and eventually forcing officers to use leather restraints to keep him in a patrol car.
Coach Mike Nolan wouldn't say whether Bryant's suspension was related to his arrest, and the NFL doesn't comment on details of such suspensions. Though Nolan expressed disappointment in Bryant's predicament, he also said the 49ers have no plans to release or trade the receiver.
"He takes responsibility for it," Nolan said. "He was not argumentative in any way. He was disappointed for a number of reasons. The first one was that he felt he let his team down at a crucial time. ... He did not blame it on anyone else."
Though Bryant has fewer catches than Frank Gore and Arnaz Battle, he has been the 49ers' No. 1 receiver and best deep threat, averaging 18.3 yards per catch. Bryan Gilmore, who has just seven catches in his first season as the 49ers' No. 3 receiver, will replace Bryant in the starting lineup Sunday against the Arizona Cardinals.
The suspension will cost Bryant nearly $300,000 in base salary under his four-year, $15 million contract.
The 49ers (6-8) would win the NFC West if they win their final two games and the Seahawks lose their final two. But San Francisco, which faces Denver on New Year's Eve in its regular-season finale, will have to do it without Bryant, who missed practice Thursday and Friday for undisclosed personal reasons.
If the 49ers don't make the playoffs, Bryant also must miss their first two games next season. He is eligible to participate in offseason training and 2007 preseason games, but is banned from the 49ers' training complex until January.
"There are certainly some disciplinary things that will happen between he and I, but the league is the one who lowered this (suspension)," Nolan said. "This is between Antonio and the league."
Bryant, who won the Biletnikoff Award at the nation's top collegiate receiver while still a sophomore at Pitt, is with his third team in five NFL seasons. His career has been hampered by a history of headstrong behavior - most notably a post-practice tirade directed at Dallas Cowboys coach Bill Parcells, in which Bryant threw his sweaty jersey at the coach.
Bryant was sent to anger-management counseling and eventually traded to Cleveland, where he had his first 1,000-yard season in 2005 despite falling out of favor with the coaching staff. San Francisco, desperate to add a top-flight receiver to the NFL's weakest group of pass-catchers, signed Bryant in spite of concerns about his character.
Bryant had been a dependable contributor and a solid team leader in San Francisco before his arrest, Nolan said. Two weeks ago, Nolan held Bryant out of the 49ers' first offensive series in a game against Green Bay as punishment for being 5 minutes late to a special-teams meeting one day earlier, which reportedly sparked a testy exchange between the two.
Yet Nolan stands behind his decision to sign Bryant, citing his talent and overall character.
"I hope (in the future) I'm still saying that it was a good decision to bring him here, and that he becomes a longtime 49er," Nolan said. "I think he has done a lot of growing up in the last four or five years in the NFL, but obviously we still have some work to do.
"We're not done with Antonio. He's still a part of this football team, and hopefully he gets things in order."