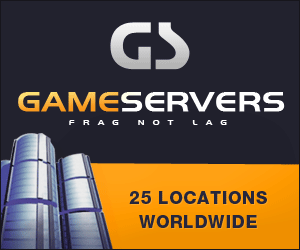 Colorado Springs Gazette
April 2, 2008
Pg. 1
36 wounded in 6 days of fighting to put down Shiite uprising in Baghdad; injured medic pulls 9 from a burning Bradley

By Tom Roeder, The Gazette
Fort Carson soldiers bore the brunt of a Shiite uprising in Baghdad over the past week and were instrumental in restoring an uneasy calm to the city, commanders said Tuesday.
In six days of fighting in and around Sadr City, 36 soldiers from the 3rd Brigade Combat Team were wounded as Shiite fighters battled U.S. and Iraqi forces at checkpoints around the enclave in eastern Baghdad.
With only two attacks Tuesday, down from a peak of 78 a few days earlier, it appeared a truce was holding, but soldiers remained wary.
"We're trying to honor that cease-fire ourselves," said Col. John Hort, the brigade's commander who directed an offensive to seal off Sadr City and kill rocket and mortar teams with air and missile strikes.
Hort spoke to reporters via satellite.
The battles in Baghdad started after the Iraqi government cracked down on Shiite fighters in the southern city of Basra.
Hort saw trouble brewing and last week ordered his soldiers to park their Humvees and prepare for battle in heavily armored M-1 tanks and Bradley fighting vehicles.
On March 25, Shiites poured out of Sadr City and overwhelmed four of the eight Iraqi-operated checkpoints that ring it, Hort said.
At the same time, Shiites fired volleys of rockets from Sadr City into the Green Zone, the seat of Iraqi government and home to the U.S. Embassy.
"They had a problem on the first day," Hort said of the brigade's Iraqi allies who lost the four checkpoints that control traffic into Sadr City, which is ruled by cleric Muqtada al-Sadr.
The brigade's soldiers fought back and rapidly reclaimed the lost ground using the firepower of tanks and Bradleys.
But they faced repeated attacks on the checkpoints as radical militias worked to expel the Americans.
"In the past five days, we've had some very heroic work out there," Hort said.
In one incident, a 3rd Brigade convoy came under attack, and a Bradley damaged by a bomb was set ablaze.
A medic from another vehicle rushed through heavy enemy fire and pulled the crew of nine from the burning Bradley and helped treat their wounds.
"We found out the medic probably had the worst injuries of all of them," Hort said.
In addition to the brigade's three dozen wounded, three soldiers from a Germany-based unit working with the 3rd Brigade were killed in the Sadr City fighting.
While soldiers worked to hold the checkpoints, the brigade also focused on stopping rockets launched from the Shiite enclave.
The brigade used unmanned aerial vehicles, essentially remote-controlled spy planes, along with other Air Force and Army aircraft to keep up constant surveillance of Sadr City.
The brigade's artillery battalion, working in the Green Zone, used artilleryspotting radar to pinpoint the origin of rockets.
Hort said precision was key in killing the insurgents firing the rockets.
Missiles, including the $60,000 Hellfire, which can be launched from planes and helicopters, were used against the rocket teams.
"We make every effort to not do collateral damage to any civilian who might be around the rockets," Hort said.
The brigade's top enlisted soldier said the six days of fighting showed how well the soldiers can move from the rebuilding work they have pursued since they arrived in Iraq in December to all-out combat.
"It was an easy transition," Command Sgt. Maj. Daniel Dailey said.
The brigade's battalions in Baghdad have spent most of their time working on restoring electricity and fostering business growth. Those efforts could resume soon if peace holds, Hort said.
Fighting ebbed Tuesday after al-Sadr ordered his Shiite militiamen to stop fighting.
The Fort Carson soldiers stopped their offensive.
"Our intent is to not continue to press this fight unless something changes," Hort said.
The break in hostilities leaves a significant, armed militia under al-Sadr's control in the Shiite enclave.
Soldiers, Dailey said, hope politics bring a lasting peace to a land where fighting has bred more violence.
"They know violence is a no-win situation for anybody," Dailey said. "They understand the cause and effect it will have."