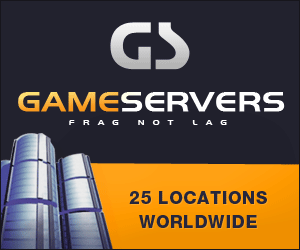 Washington Post
July 9, 2007
Pg. 10
By Jonathan Mummolo, Washington Post Staff Writer
Three Virginia-based sailors were killed in Iraq on Friday when a makeshift bomb detonated near their Humvee during combat operations in Baghdad, the Navy said.
Petty Officers 1st Class Jason D. Lewis, 30, a Navy SEAL, Steven P. Daugherty, 28, and Robert R. McRill, 42, had a combined service record of 34 years and were "patriots in the truest sense," said Capt. Chaz Heron, commander of Naval Special Warfare Group Two, the sailors' command.
The sailors "embodied the Navy core values of honor, courage, and commitment time and again in training and on the battlefield," Heron said in a statement.
Naval Special Warfare Group Two in Norfolk is the headquarters for all East Coast-based Navy SEAL teams and, since Sept. 11, 2001, has consistently deployed teams to Afghanistan and Iraq for combat missions, said Lt. David Luckett, spokesman for the command.
Reached at her home in Barstow, Calif., Daugherty's mother, Lydia, said her son was proud of his military service.
"He loved his job and his family and was extremely proud of the work he did," she said. "He was just very dedicated and proud to serve his country."
Daugherty, of Virginia Beach, joined the Navy in 1999 and was a cryptologic technician. He had a son.
Lewis, survived by his wife, Donna, and three young children, was remembered as courageous by a neighbor, Navy Lt. Cmdr. LuAnn Corrado. She said Lewis had left the Navy for a year and then returned, knowing that deployment to Iraq was probable.
"Knowing that he was a SEAL, they don't tend to sit behind desks," Corrado said of Lewis, who joined the Navy in 1996. "Knowing he was probably going to get deployed and get sent over in the middle of a war, that's very admirable."
McRill, a combat photographer who enlisted in 1991, was remembered by colleagues as an enthusiastic sailor who was a positive example to younger personnel, Luckett said.
"Bobby . . . truly cared about the people lucky enough to work with him," Luckett said. "He was a mentor to the junior sailors working with him and consistently set the example of what a good sailor could be."
McRill, who lived with his wife, Katherine, and three children in Yorktown, Va., had served on the Norfolk-based USS Theodore Roosevelt and USS Dwight D. Eisenhower.
Staff researcher Rena Kirsch contributed to this report.