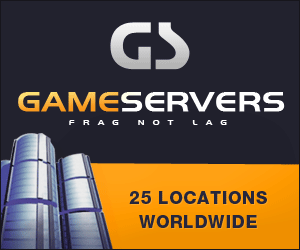 If you quyz have any more verses makes sure to add em....
They say in the Air Force a landing's OK
If the pilot gets out and can still walk away,
But in the Fleet Air Arm the prospect is grim
If the landing's piss-poor and the pilot can't swim.
cho: Cracking show, I'm alive,
But I still have to render my A25.
I fly for a living and not just for fun,
I'm not very anxious to hack down a Hun,
And as for deck landings at night in the dark,
As I told Wings this morning,'Blow that for a lark.'
When the batsman gives "lower" I always go higher,
I drift o'er to starboard and prang my Seafire.
The boys in the "Goofers" all think that I'm green,
But I get a commission from Supermarine.
They gave me a Barra to beat up the Fleet,
I shot up the Rodney and Nelson a treat,
I forgot the high mast that sticks out from Formid,
And a seat in the "Goofers" was worth fifty quid.
I thought I was coming in high enough but
I was fifty feet up when the batsman gave "cut",
And loud in my earphones the sweet angels sang:
"'Float, float, foat, float, float, float, float, float, float, float,
PRANG!"
When you come o'er the round-down and see Wings' frown
You can safely assume that your hook isn't down.
A dirty great barrier looms up in front,
And you hear Wings shout, "Switch off your engine, you fool!"
The Wings of St Merryn in a "Reliant" one day
Set out for Trelliga for tea for to stay,
But as he got there his engine cut out,
And now all you hear is Wings' painful shout:
I swing down the deck in my Martlet Mark Four,
Loud in my ear-'oles the Cyclone's smooth roar:
"Chuff-clank-clank, chuff-clank-clank, chuff-clank-clank-clink!'
Away wing on pom-pom, away life in Drink
I flew over Jay-pan in my F.O. 2
Taking some pictures, admiring the view,
When up came the flack and I turned round about,
And that's why I sit in my dinghy and shout:
I came back to England and much to my wrath
They gave me some dual in an old Tiger Moth,
Which does fifty-five knots or something fantastic,
Which is bloody good-o on some string and elastic.
One night in the 'Wardroom a subby named Bash,
An awkward young bastard with a ginger moustache,
Said, "Chaps I must drown all my sorrows in gin,
I've been twelve hours ashore and I can't get it in."
I sat in the starter awaiting the kick,
Amusing myself by rotating the stick.
Down came the green flag, the plane gave a cough,
"Gor Blimey," said 'Wings'," he has tossed himself off."
Now in the Luftwaffe they never complain
Since Goering invented the pilotless plane.
They sit in the crew room and sing all the day,
And this is the song that they sing so they say:
The moral of this story is easy to see,
A Fleet Air Arm pilot you never should be,
But stay on the shore and get two rings or three
And go out every night on the piss down at Lee.
Cracking show, I'm alive,
But I still have to render my A25.