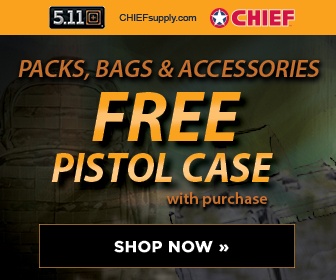 Washington Post
March 4, 2008
Pg. 14
Pro-Taliban Guerrillas Stage Fourth Straight Day of Attacks
By Candace Rondeaux and Imtiaz Ali, Washington Post Foreign Service
PESHAWAR, Pakistan, March 3 -- Pro-Taliban guerrillas launched attacks in northwest Pakistan for the fourth day in a row Monday, touching off a gun battle that killed 20 people, as hospitals in this frontier city struggled to tend to scores of wounded from the earlier assaults.
At the Lady Reading Hospital here, relatives streamed through chaotic hallways in search of loved ones among the 40 wounded brought in after a bombing Sunday that killed at least 42. Many of the injured suffered fractures from the blast's impact; others were burned.
The bomb ripped through a crowd of hundreds who had gathered for a traditional meeting of tribal elders in the town of Darra Adamkhel, a major arms-producing center about 20 miles south of Peshawar, capital of North-West Frontier Province.
Akthar Gul, a government worker burned in the blast, recounted that the meeting of elders and townspeople had been nearing its end. Gul, his skin charred from head to toe and his shrapnel-pocked arm still bleeding through bandages, said elders had just offered a prayer for peace after agreeing to form a local militia to chase violent extremists out of the region.
A teenage suicide bomber had penetrated the crowd. "There was a big flash, then I fell down in the field and everything went black," said Gul, 29. "Some of my cousins were killed, and my brother and nephew were also injured."
The leaders, from five tribes, had convened to negotiate a deal calling for the withdrawal of Pakistani troops from the region, strikes against extremists and the restoration of law and order, officials said.
The blast followed a major attack Friday, when at least 40 people were killed during a funeral for a slain policeman in the once idyllic Swat Valley about 100 miles north of Peshawar. On Saturday, two people were killed and two dozen injured in a blast in the troubled Bajaur tribal region.
Monday's fighting erupted about 10 miles west of Peshawar between local tribesmen and several armed extremists from a pro-Taliban group. The fight in the village of Bara Shaikhan began after extremists demolished tombs there, witnesses said. Paramilitary forces from Pakistan's Frontier Corps dispatched to the scene fought guerrillas for three hours, witnesses said.
The wave of attacks has heightened skepticism among top Western officials in Pakistan that moderate parties voted into power in last month's parliamentary elections will be able to broker peace deals with tribal leaders who have long sympathized with Taliban forces in the region.
Two Western officials in Pakistan said in interviews that the suicide bombing in Darra Adamkhel signaled a strategic win for guerrillas in the area that could encourage further violence in Pakistan.
Insurgents have assassinated nearly 150 tribal elders who pledged to rein in pro-Taliban forces, according to a diplomat. The official, who spoke on condition of anonymity, said the assassinations and the Darra Adamkhel bombing could intimidate tribal leaders who have stepped up criticism of extremist forces.
The killings worsen the situation "because we've understood that this is not a military solution. You've got to have a political element," the official said. "But if the political element is picked off, where are your interlocutors then on the political side?"
People in Darra Adamkhel echoed those fears Monday. Saeed Afridi, a businessman who was working in his office when he heard the powerful explosion, said he was doubtful that any lasting deals would be brokered anytime soon: "Now it's hard for the elders to come out again and talk about the issue of law and order, or for that matter about the Taliban."
Last week, top Bush administration officials publicly expressed concerns about a call by Pakistan's newly elected parliamentary leaders to begin talks with pro-Taliban extremists. Assistant Secretary of State Richard Boucher said the administration is worried the talks will produce little in light of failed cease-fires brokered between the Pakistani military and guerrillas in 2006.
A senior Western military official in Pakistan this week also expressed lack of confidence that such an approach would have any lasting benefit. Speaking on condition of anonymity because he is not authorized to speak publicly on the matter, he said the cease-fires of 2006 provided few checks and balances and created a security vacuum in tribal areas such as North Waziristan, allowing guerrillas to regroup.
"If you're making these peace agreements with these militant tribal leaders and there's no force behind it, then how is it supposed to work?" the official said.
No one has asserted direct responsibility for the Darra Adamkhel bombing. But a spokesman for Pakistani Taliban leader Baitullah Mehsud hinted that his group was behind the bombing at the funeral in Swat Valley and said the government had violated a peace deal reached with guerrillas in early February.
Maj. Gen. Athar Abbas, chief spokesman for the Pakistani army, denied in an interview last week that any such deal had been reached with guerrillas. "There's no truce between the army and the militants. It's between the army and the tribal leaders," he said. "We don't negotiate with the militants."
In Islamabad, the capital, police faced off with lawyers demanding the reinstatement of Iftikhar Mohammed Chaudhry, the chief justice removed by President Pervez Musharraf, the Associated Press reported. Officers in riot gear fired tear gas at about 200 lawyers and other protesters, the AP said.