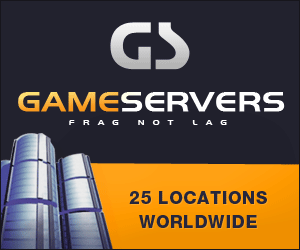 Washington Post
April 3, 2008
Pg. 12
By Karen DeYoung
Al-Qaeda's number two leader, Ayman al-Zawahiri, is a frequent participant in productions by the organization's media wing, which tapes his posts on extremist Web sites. Last December, Zawahiri invited questions from followers around the world in what amounted to an Internet chat. Responses to 90 questions were posted yesterday in the first of what al-Qaeda said were two installments. In addition to a 103-minute video of Zawahiri speaking, transcripts were posted in Arabic and English. The information was distributed yesterday by several U.S. organizations that monitor extremist sites. A U.S. counterterrorism official said intelligence agencies believed that both the questions and the responses were genuine, and expressed satisfaction at what he called the "tough issues" raised by questioners. While some of the questions, excerpted below, dealt with relatively obscure doctrinal issues, others probed al-Qaeda's political, moral and military logic.
— Karen DeYoung
An al-Qaeda affiliate asserted responsibility for two December explosions in Algeria that killed an estimated 60 people. Although it claimed the targets were offices belonging to the United Nations and the Algerian government, a passing school bus and a nearby hospital were also hit. Some questioners wanted to know why Muslims always seem to bear the brunt of such attacks.
Q. "Excuse me, Mr. Zawahiri, but who is it who is killing with Your Excellency's blessing the innocents in Baghdad, Morocco and Algeria? Do you consider the killing of women and children to be Jihad? I challenge you and your organization to do that in Tel Aviv. Why have you — to this day — not carried out any strike in Israel? Or is it easier to kill Muslims in the markets?"
A. "Those who kill innocents are the Americans, the Jews, the Russians and the French and their agents. Were we insane killers of innocents . . . it would be possible for us to kill thousands of them in the crowded markets, but we are confronting the enemies of the Muslim [people] and targeting them, and it may be the case that during this, an innocent might fall unintentionally or unavoidably. . . . [Muslims have been warned that the mujaheddin] are in a war with the senior criminals — the Americans and the Jews and their allies and agents — and that they must keep away from the places where these enemies gather.
". . . Hasn't the questioner heard that [al-Qaeda] struck the Jews in Jerba, Tunisia, and struck the Israeli tourists in Mombasa, Kenya, in their hotel, then fired two missiles at the El Al airliner carrying a number of them?"
Zawahiri went on to ask whether al-Qaeda had to do everything.
"Why does the questioner focus on how al-Qaeda in particular must strike in Israel, while he didn't request — for example — the Jihadist organizations in Palestine to come to the aid of their brothers in Chechnya, Afghanistan and Iraq? If this is [because] of his good opinion of al-Qaeda and that it must strike Islam's enemies everywhere, then we thank him for his good opinion."
A questioner wondered how Zawahiri, an Egyptian, saw events in his native country and whether he communicated with his family there. He answered that Egyptian President Hosni Mubarak is clearly trying to "bequeath" his rule to his own son.
A. "What is important isn't to ask about stopping the bequeathal or not stopping it, but rather, is to liberate the countries from the American Crusader hegemony, among the symptoms of which is Mubarak's regime. . . . I have deposited my family in the care of Allah, whose deposits are not lost, and I ask you to convey my Salaam and prayers."
Zawahiri responded testily to a number of questions, including about his own media exposure.
Q. "Don't you agree . . . that the frequency of your appearances on the satellite channels confirms . . . that you are no more than a sonic phenomenon who loves to show off and be famous?"
A. "I tell the noble brother: leave my intention alone, because only Allah knows it. . . . I ask [the questioner] in turn that he be open-minded . . . that he not interfere in people's intentions, because only Allah knows them, and second, that he occupy himself with lofty matters and abandon gossip."
After repeated rumors over the years that al-Qaeda leader Osama bin Laden is in poor health, one questioner asked for reassurance.
A. "Sheik Osama bin Laden is healthy and well, by the grace of Allah. The prejudiced ones always try to spread false information about him being ill, but even if Osama bin Laden doesn't become ill, he must die one day, whereas Allah's religion will remain until Allah inherits the earth and everything on it."