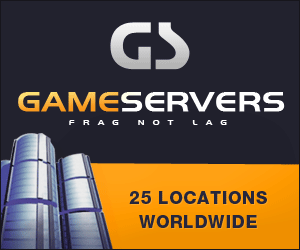 Zarqawi group claims kidnapping of two Moroccan embassy employees in Baghdad
DUBAI, Oct 26 (AFP) - Abu Musab al-Zarqawi's Al-Qaeda group on Wednesday
claimed responsibility in an Internet statement for the kidnapping of two
employees of the Moroccan embassy in Baghdad.
"Your brothers in the military branch of the Al-Qaeda group (in Iraq) have
detained two Moroccans, working for the Moroccan embassy in Baghdad," the
statement on the group's website and signed by the group's spokesman Abu
Maissara Al-Iraqi said.
The authenticity of the statement could not be verified.
Earlier the Moroccan foreign affairs ministry said that the two employees
had disappeared on the road between the Jordanian capital Amman and Baghdad
-- a road widely feared for repeated kidnappings carried out by ordinary
criminals or insurgents.
The embassy identified the pair as driver Abderrahim Boualam and agent
Abdelkrim El Mouhafidi.
In the Internet statement the group said that the two Moroccans "were still
being questioned".
It reaffirmed the group's commitment to "continuing the Jihad (Holy war) and
the fight against the enemies of God... to victory or martyrdom", giving
neither the motive for the kidnapping, nor the subject matter of the
questioning.
The new claim came a day after Al-Zarqawi's group claimed responsibility for
a triple attack on Baghdad hotels that killed 17 people, according to a
statement also posted on an Islamist web site.
The blasts hit early Monday evening as Muslims sat down to break the daytime
fast observed during the holy month of Ramadan.
The Jordanian-born Zarqawi is Iraq's most-wanted man and has a 25 million
dollar US bounty on his head.
The Iraqi branch of Al-Qaeda also claimed responsibility for the kidnapping
and killing six days later of two Algerian diplomats, Ali Belaroussi, 62,
and Azzedine Belkadi, 47, in Baghdad on July 21.
On July 7, the same group said it had killed the Egyptian charge d'affaires
in Baghdad, Ihab al-Sherif, who was kidnapped five days earlier.
Egyptian authorities took the claim seriously even though his body was never
found.
On June 24 Moroccan news agency Map had said, quoting a foreign ministry
source, that Rabat was going to send a new ambassador to Baghdad.
Morocco is currently represented in the Iraqi capital by its charge
d'affaires Abdelkrim Sadeq.
Rabat was to send a three-man diplomatic mission to Baghdad on Tuesday to
help the search effort.
The two Moroccans are married to Iraqi women, the ministry said.