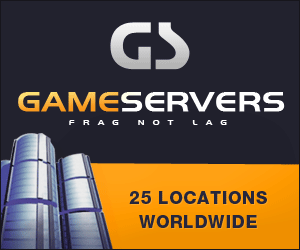 Now my family for some reason or the other has long links with military and there must be a number of people out there who families background in the Military would read like a lesson at school. So I thought I would start this of with some of my background.
My Grandfather on my mother side was joined 2nd Dragoons as a lad during the later part of the 19th Century and served in India for 15 years. He fought all around the northwest frontier for most of his service, when he left the Army he joined the Met Police and became a part of the Royal Protection Squad and was a great Favourite of the Princess Royal. One time he was taken sick and had to go in to hospital, you can just imagine the sister consternation when Queen Victoria's favourite daughter swept into the ward to see my grandfather, after that he rapidly got his own private room. When WW1 broke out he was recalled to the Colours and joined the Iniskillings and on one attack he was one of only seven men that made it back to his own lines. My Uncle joined the Army at 14 and studied hard and got a degree in Quantity surveying and went in to the Royal Engineers with a Commission at 18 and served all through WW2 and many of those nasty little conflicts after the war and rose to the Rank of Lt Colonel. My Father joined the RAF just after the end of WW1 as an Air craftsman he studied and became a qualified navigator and also a radio operator he served all over the place in the late 20 and early 30, before he left the Air Force. He was recalled to the Colours in 1938 and was posted out to France as Air Crew, after the Germans attacked in 1940 his squadron was ordered to attack the bridges over the river Mers.
The Squadron was flying a single engine bomber that had a crew of three known as the Fairey Battle, my father was stood down from this operation by his CO as he had a young family, none of the planes ever came back. He was then ordered to Dunkirk were he was evacuated and was transfered to ground control and directed the fighters during the Battle Of Britain, the ops room he was working in had a direct hit from a German bomb and lifted the thick concrete roof up and moved it a couple feet along its walls, yet know one was hurt, from there he was sent to Canada to set up the Empire Flying Schools and was there until 1946/7.
My sister also took up a short term Commission in the RAF and at one worked for the Queen in 1953. When she left the forces she worked as an editor at a local paper for a while then went to live in America, she was responsible for the computerisation of the Fonk Clinic in Hawaii, her son joined the the American Green Berets and after a few years got a Commission in them and rose the rank of Major.
Now me all I wanted to be was a civilian but it was not be I was called up into a county Regiment [The Queens Own Royal West Kent Regiment] and as I did mot like my posting I put in for the Parachute Regiment and flew through the infamous P Course and there I was a paratrooper. Well the people I served with were a grand bunch and between our selfs we managed to be the last people to be charged with mutiny on the seas after the first mate got thrown over board in Algiers harbour. After talking our way out of that things settled for just a little while until the rotated a new CO unto us in Cyprus, well our camp was mess, just a few tents, a hole in the ground for a toilet, the urinal was some corrugated iron that went over the side of a cliff. There was no electricity in the camp so you could get killed just going for a leak. there was one hurricane lamp per tent. To wash you had to get to the wash area before the sun came up as they had laid the water pipe across the rocks to the camp and once the sun hit the pipe it boiled the water and would take your skin of if you tried to wash. There were no baths or showers so if wanted to get clean you would dam a stream up when you were out on patrol and then take a bath in cold mountain water. Well our new CO wanted us to be turned out Guardsmen at the Palace well no one bothered so the CO insisted that every one that did not comply was brought up on charges. Well hundreds were charged and every one refused punishment and requested a Court Martial, well once the requests for 600 Court Martial dropped on the desk of GHQ they thought the best thing to do was move our new CO on and made out Adjutant our new CO, after a stern lecture about our future behaviour all charges were dropped. The fall out from this was our jump into ElGamil in the Suez invasion was passed on to 3 Para as they were not sure if they could trust us. Well I had better end this here or I will bore you all to death.