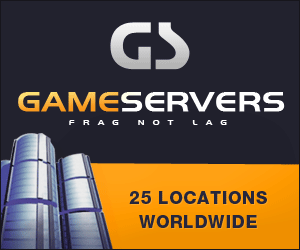 RUSTY MILLER
Associated Press
COLUMBUS, Ohio -
Four of Ohio State's top underclassmen on offense are considering leaving school early to enter the NFL draft. Junior wide receivers Ted Ginn Jr. and Anthony Gonzalez, tailback Antonio Pittman and lineman Kirk Barton filed paperwork with the NFL on Friday.
"We're just awaiting some information so that we can make good decisions," said coach Jim Tressel, whose No. 1 Buckeyes play No. 2 Florida for the national title Jan. 8 in Glendale, Ariz.
An NFL advisory committee estimates where, or if, a player might be taken in the draft. A player can then elect to remain in college or make himself available for the draft.
Pittman said several weeks ago he wanted to come back for his senior year and win the Heisman Trophy - just as teammate Troy Smith did this year.
"I want to come back, but like anyone else I have a family to take care of," said Pittman, who rushed for 1,171 yards and 13 touchdowns after gaining 1,331 yards and scoring seven times a year ago. "When the paperwork comes back in, I'll sit down with my parents and coach Tress and then we'll make a decision."
Ginn led top-ranked Ohio State (12-0) with 59 receptions for 781 yards and nine touchdowns. With breakneck speed, he is also one of the nation's top return men.
Gonzalez is second on the team in receiving with 49 catches for 723 yards and eight scores. He is known as a dependable receiver with good hands and speed.
He filled out the papers just to keep his options open.
"What I want to do is come back, that's for sure," Gonzalez said. "That's easy because it's fun here. The vast majority of the people I know in the NFL are miserable."
The 6-foot-6, 310-pound Barton started every game at right tackle as the Buckeyes averaged 36.3 points and 410 yards per game.
Three Buckeyes left early a year ago for the NFL, with two taken in the first round (defensive back Donte Whitner and wide receiver Santonio Holmes) and another in the third (defensive back Ashton Youboty).
Twenty-two Ohio State players have left school early to be a part of the draft since 1992. The list includes some of the most productive Buckeyes in the NFL: Dan Wilkinson, Terry Glenn, Shawn Springs, Orlando Pace, Nate Clements and Chris Gamble.
The Buckeyes are chasing their second national championship in the last five years. Ginn said his focus right now is not on the NFL, but the game.
"The papers and the NFL and all that can wait," he said. "It's going to be a decision that I'll have to ask my parents about."
Tressel called Gonzalez to suggest that he file the paperwork. Gonzalez said had no desire to leave but would reserve judgment until after he had gotten an idea of what NFL teams thought about him.
"I want to come back. Now what's the right thing to do? I don't have the answer to that. Nobody does right now," he said.
Pittman is not looking forward to making the decision when the time comes.
"I don't think it's an easy decision at all," he said. "For the last three years, this is all I've known. These guys come in here are like family. To walk away from your family is a hard thing."
Asked if players leaving early came with having a high-profile program, Tressel said, "It's just part of the deal."