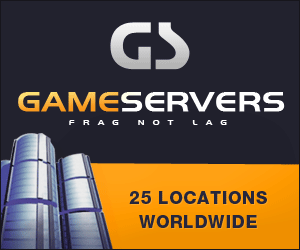 RONALD BLUM
Associated Press
NEW YORK -
Now that they have Andy Pettitte, the New York Yankees want Roger Clemens, too.
"He's kind of like your perfect employee," general manager Brian Cashman said Thursday after welcoming Andy Pettitte back to Yankee Stadium.
Clemens pitched for the Yankees alongside Pettitte from 1999-2003, helping them win two World Series titles and four AL pennants. The pair spent the last three seasons with their hometown Houston Astros.
"If Roger is interested in coming to New York, I'd love to talk to him," Cashman said. "He came in here and not only delivered a huge performance on the field but had a major impact within the clubhouse."
New York hasn't reached the World Series since Clemens left. The Yankees traded Randy Johnson back to the Arizona Diamondbacks this week, and Cashman admitted the move put the rotation at risk.
Clemens, a seven-time Cy Young Award winner, is choosing among returning to the Astros, retiring or rejoining the Yankees or Boston Red Sox, his first major league team.
Clemens' agent, Randy Hendricks, says that if the Rocket pitches, he probably wouldn't start his season until May or June.
Pettitte has played golf with Clemens in recent weeks. He wouldn't say exactly what his buddy told him, but he dropped a few hints.
"After speaking with him, it sounds like that he probably wants to try to pitch. It's amazing to me that he still wants to pitch, but he does," Pettitte said, laughing. "He's like he's 20. So he's just got an unbelievable amount of energy."
Hendricks also thinks the 44-year-old right-hander will put off retirement once again.
"I think it is more than 50-50 that Roger will play in 2007, but for a shortened season," Hendricks said in a Q&A session Wednesday on the Houston Chronicle's Web site. "As I said, it will be for the Astros, Red Sox or Yankees. I don't think any team is really ahead.
"Obviously, Houston has the home-field advantage. One of the nice things during Roger's time playing for Houston has been how outstanding the fans have been. One of the reasons he decided to play for the Astros was the large number of Houston fans who asked him to do so."
It's possible Clemens will wait to see what kind of starts the three teams get off to before making his decision. Cashman said that if Clemens decides to play, the Yankees would put on a "full-court press."
"I think people presuming or assuming that we're the lead dog in this race - I just don't think that that's fair," Cashman said. "Ultimately, he has a personal choice to make, and only he can make it."