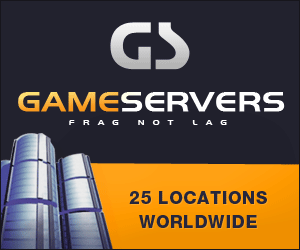 MINNEAPOLIS (AP) -As a horde of reporters gathered around Alex Rodriguez, Mike Mussina barked playfully at the star third baseman from the peanut gallery.
"C'mon! Six homers in seven games? He's supposed to do that," Mussina said. "Just ask you guys."
Teammate Derek Jeter also teased A-Rod during the New York Yankees' 10-1 victory over Minnesota on Tuesday night.
It might have taken more than three years, but there are signs that Rodriguez is finally fitting in with the Yankees.
Rodriguez homered in his fourth straight game to back a solid performance by Andy Pettitte, then laughed and joked playfully with several teammates after the game.
"Alex has been swinging the bat as well as I've ever seen him," Jeter said. "I asked him if there was anything wrong with him when he flew out."
Rodriguez, who struggled to ingratiate himself in the Yankees' clubhouse and with their demanding fans during his first three seasons in New York, hit his major league-leading sixth homer in the first inning.
Johnny Damon added a three-run shot off Boof Bonser (0-1) in a four-run fifth, and Pettitte (1-0) gave up four hits in six shutout innings for his 150th victory with the Yankees, and his first since 2003.
The Twins have scored a total of six runs in their last four games, though two of those were played in frigid conditions during a weekend series at the Chicago White Sox.
Rodriguez has been making hitting look easy this season.
"He just looks very comfortable," manager Joe Torre said before the game. "He's not up there overplaying his hand. He's up there daring people to get him out."
In the first inning, A-Rod reached down low in the zone and effortlessly lofted a 3-2 changeup into the left-field stands to give the Yankees a 2-0 lead.
"I'm seeing the ball pretty well," he said. "Hopefully, things continue."
Rodriguez became the ninth major leaguer, and first Yankee, to hit six homers in his first seven games of the season. Philadelphia's Mike Schmidt, who hit seven homers in the first seven games of the 1976 season, is the only player to hit more in that span.
"I love Mike," Rodriguez said. "He's one of my favorite players of all time. It's always an honor."
Skeptics will point out that all this production is coming during the regular season. But the two-time AL MVP went 1-for-14 in the playoffs last year, when he was dropped to eighth in the batting order for the final game, and is 4-for-41 (.098) without an RBI in his last 12 playoff games dating to 2004.
During his first tour with the Yankees, Pettitte became synonymous with postseason success. He helped them to four World Series titles and six AL pennants, and his 14 postseason victories are second only to Atlanta's John Smoltz (15).
The Yankees gave Pettitte a $16 million, one-year contract with a $16 million player option in hopes that he can shore up a shaky rotation.
"All is well ... tonight," Pettitte quipped.
Pettitte allowed more than one runner only once, and got Michael Cuddyer to bounce into a double play and MVP Justin Morneau to ground out to first to get out of the fourth.
It was a familiar sight for manager Ron Gardenhire, whose Twins haven't been able to get the bats going since scoring 17 runs in a three-game sweep of Baltimore to open the season.
Now he can add starting pitching to his list of concerns.
"Obviously, you don't want to give up home runs, but Boof's fine," Gardenhire said during a sometimes-testy postgame interview. "Boof just got a couple balls up tonight and they hit them out."
After Twins starters looked sharp in the first four games of the season, Sidney Ponson was pounded in an 8-2 loss to New York on Monday night, and Bonser was knocked around on Tuesday. Bonser gave up seven runs - six earned - and six hits in 4 1-3 innings. "I don't know what happened there. I went out for the fifth and it seemed like the wheels came off," Bonser said. "I threw good pitches and they just hit them."