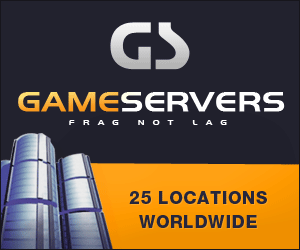 NEW YORK (AP) -Chase Wright was answering a few final questions at his locker when Yankees pitching coach Ron Guidry walked over and handed him a souvenir.
"Here you go, kid. The lineup card - from the manager," Guidry said.
With that, Wright plopped down in a chair and perused all his new mementos from his major league debut - a ball, a scorecard, a cap.
"Awesome," he said. "Amazing."
Wright was an easy winner in his first big league outing thanks to Alex Rodriguez and the rest of New York's sluggers.
Rodriguez hit his major league-leading eighth home run, and Jorge Posada and Doug Mientkiewicz also connected in the second inning off Jake Westbrook to power New York past the Cleveland Indians 10-3 Tuesday night.
But after the game, everyone was talking about Wright.
"He went after people. There was a lot of quality there," Yankees manager Joe Torre said. "He has a presence about him that makes you feel pretty comfortable."
Posada, who hit his 200th career homer, and Rodriguez each had three RBIs to help the Yankees (6-6) take the opener of a three-game series. They bounced back from a stunning loss in Oakland on Sunday, when closer Mariano Rivera gave up a game-ending homer to light-hitting Marco Scutaro.
Called up from Double-A Trenton to fill a spot in New York's injury-depleted rotation, Wright (1-0) showed impressive poise following a shaky start.
Staked to an early 8-1 lead and wearing teammate Sean Henn's glove, the 24-year-old left-hander allowed three runs and five hits in five innings on a 48-degree night.
"He was probably the only one not cold," Torre said.
Maybe not the only one. Wright's family and friends watched from the stands, his father snapping photos while wearing a Yankees cap and jacket.
A third-round pick in the 2001 amateur draft, Wright was the pitcher of the year in the Florida State League (Class-A) in 2006. But he toiled in the low minors for five seasons before reaching Double-A for the first time this year.
"Coming out of high school I struggled for a while," Wright said. "It was hard to have confidence."
After pitching well in big league camp this spring, he threw 14 scoreless innings in two starts for Trenton, striking out 19 and walking one.
He wasn't nearly as dominant against the Indians, but he was good enough. Brian Bruney, Mike Myers and Chris Britton finished with four innings of perfect relief.
"That kid, he battled. He didn't give in to it," Cleveland manager Eric Wedge said.
With Chien-Ming Wang, Mike Mussina, Carl Pavano and Jeff Karstens all on the disabled list, Wright could get another start Sunday night at Boston.
"We'll see how we're lined up," Torre said. "But I certainly liked what we saw tonight. We'll make that decision later on."
Travis Hafner hit a solo homer for the Indians, his first at Yankee Stadium.
Westbrook (0-2) had one of the worst outings of his major league career - four days after Cleveland announced his $33 million, three-year contract extension. The right-hander allowed eight runs and eight hits in 1 2-3 innings, leaving him with a 12.08 ERA after three starts.
It was Westbrook's shortest outing not cut short by rain or an injury since his major league debut with the Yankees, when he also lasted 1 2-3 innings against the Chicago White Sox on June 17, 2000.
"The contract wasn't in my mind at all. My focus was on getting those guys out, and I just didn't do it," he said.
With rain falling at the beginning, Wright walked his first two batters, barely missing on a 3-2 pitch to leadoff hitter Grady Sizemore, who scored on Victor Martinez's RBI groundout.
The Yankees went ahead in the bottom of the first on Rodriguez's RBI single and Posada's sacrifice fly. Then they broke it open with a six-run second.
"It kind of settled me down a little more, just to be able to relax and go right after these guys," Wright said.
Mientkiewicz hit a solo shot with one out, his first home run in 94 at-bats since June 30 with Kansas City at St. Louis. Johnny Damon doubled and scored on Bobby Abreu's hard-hit single off the glove of first baseman Ryan Garko.
Rodriguez's two-run drive gave him 21 RBIs, most in the majors. He owns a 17-game hitting streak dating to last season, and has at least one extra-base hit in 11 of his first 12 games this year.
"Just not trying to do too much," Rodriguez said when asked about the key to his big start.
Posada's two-run shot made it 8-1 and chased Westbrook. Aided by a pair of errors, the Yankees added two runs in the seventh.