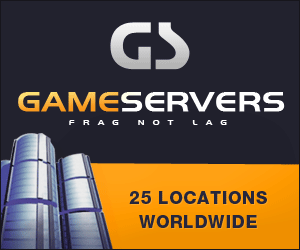 NBC
July 6, 2008
NBC Nightly News, 6:30 PM
LESTER HOLT: From Iraq tonight, we have a heroic story of an American soldier fighting to heal the wounds of war and as a result one young Iraqi girl can walk again.
Here's NBC's Jim Maceda.
JIM MACEDA: Baqouba was a hot frontline and Staff Sgt. Luis Falcon and his squad were patrolling house by house, seeking out insurgents. But when the native New Yorker entered a dingy courtyard and saw ten-year-old Shahad Abbas, his mission changed for good.
STAFF SGT. LUIS FALCON [U.S. Army]: I noticed that she had blood below her knees. So my first reaction was – you know, this little girl was hurt. You know, let me go check her out.
MACEDA: Months before, Shahad had stepped near an IED, walking to school. She lost both legs below the knee and with poor follow-up medical care, her limbs became infected.
FALCON: It was really bad. It was really bad.
MACEDA: Even worse, Falcon believed the bomb that shattered Shahad's legs were meant for his squad.
FALCON: That's how I look at it. She suffered for me, my men, my soldiers. And that's why I owe her the world.
MACEDA: From that moment, a bond began to grow. "I waited for them every day," she says. "Whenever I heard a tank, I'd go outside."
It started with some proper medicine, a new wheelchair, school supplies, and toys. Until one day Falcon asked Shahad what she wanted most. "I told him I just want to walk to school again with my friends," she said. On the spot, Falcon promised to grant her her wish and so began Operation Magic Legs. The mission? Finding a pair of prosthetic limbs for a very special victim.
Not easy from the frontlines, but after dozens of pleading letters, e-mails and setbacks, limbs were found. Shahad was going to Baghdad –
CHRIS CUMMINGS [Prosthetist]: Now, I want the weight even on both feet.
MACEDA: – to a U.S.-funded clinic that treats Iraqi soldiers run by Chris Cummings, a former sergeant from Florida. After some adjustments, the first magic steps.
FALCON: Oh, wow. Look at that, look at that. That's beautiful.
MACEDA: Shahad was moving forward again.
"I want to study prosthetics now," she says. "These limbs helped me. Now I want to help others."
Falcon says he'd like to bring Shahad back to America someday, but for now she's back home in the heart of the war, taking her new life one step at a time.
Jim Maceda, NBC News, Baghdad.