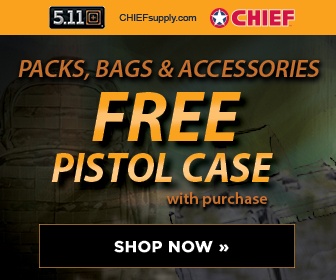 USA Today
July 3, 2007
Pg. 5
In his new tour of duty, singing vet wows crowds

By Leon Alligood, USA Today
NASHVILLE -- Lance Cpl. Salvador Gonzalez, a Marine with aspirations to become a professional singer, admits he never used to pay much attention to the words of the national anthem.
"Before, it was always just a song, just the national anthem," the 22-year-old Iraq war veteran says. "It was never something I protected."
Now, he says, those words offer new meaning to "my situation."
As Gonzalez speaks, he nods the chin of his round face toward the prosthesis extending below his left knee, a reminder of that bloody, dusty October 2004 day in Iraq.
Gonzalez has had increasing chances to sing those words before large numbers of people, including at a sold-out Chicago Bulls game in November 2005 and at the Charlie Daniels' Twin Pines Ranch Rodeo last April in Murfreesboro, Tenn.
"I've never heard it done better. The kid's got what it takes," says Thurman Mullins, a former Marine who is the ranch manager at Twin Pines. "He wowed the crowd. You could tell that this was not just another song to him."
On Oct. 31, 2004, Gonzalez was the lead gunner in a convoy headed on a routine mission to an outpost in the boonies of Anbar province, about 40 miles west of Baghdad. On the way back, the convoy was the target of a bombing.
"About 200 meters outside the front gate, on the south side of the road —" Gonzalez remembers. He pauses, blinks a few times.
"I didn't see anything. I didn't see where it was planted. I just knew it hit the left side. It went through the rear left passenger door," he says.
The young Marine woke up a week later at a military hospital in Bethesda, Md. The first people he saw were family and friends. Confused, he asked, what were they doing in Iraq?
When the fog of drugs lifted, Gonzalez learned a neurosurgeon had stabilized his injured leg, but that a major operation was required to reconnect nerves and muscles and replace sections of his missing bone.
Doctors also told him results were unpredictable and would remain unknown for six months."Even then, they said, the leg might have to be amputated. That's when I said, 'Cut it off,' " Gonzalez recalls. "Let me get on with my life."
During his time in the Marines, Gonzalez developed a reputation for singing and playing the guitar.
"I was always running through the barracks with my guitar, picking and singing," he says.
His reputation caught up with him at the San Antonio hospital where he spent a year and a half recuperating. In fall 2005, a representative of the Wounded Heroes Foundation, a Chicago-based non-profit that helps servicemembers wounded in Iraq and Afghanistan, gave him a call.
"She asked me if I wanted to sing the national anthem for the Chicago Bulls' opening game," Gonzalez remembers, with a smile.
So it was that the first time this singing Marine attempted
The Star-Spangled Banner
solo, he did so before a crowd of more than 20,000. "They gave me, I don't know, a 15-minute ovation," he says.
That's when, he says, it clicked. That's when the words in the song's first verse, which each American memorizes in school, began to mean something more to him. Singing the anthem helps him, he says. The words remind him of the value of his sacrifice and remind him that he is alive, "living in the greatest country on Earth."
In addition to the Chicago Bulls game and the Charlie Daniels rodeo event, he has performed the anthem for numerous local community groups.
Gonzalez's life is now centered in Nashville, where he works at a beer distributor while he seeks to build a music career.
He has written several songs, including one titled
Faith to the Corps
, which has been played by Nashville radio host Carl Mayfield on his Sirius satellite radio show.
But the anthem remains most important to him.
People forget, Gonzalez says, that the song is a question: "O, say can you see … ?"
Every question, he says, deserves an answer.