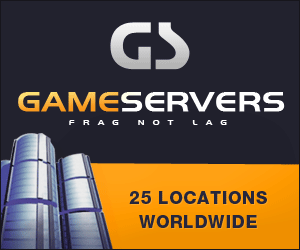 San Antonio Express-News
May 5, 2007
By Scott Huddleston, Express-News
With little sleep after a night of tossing in bed, Staff Sgt. John Tomek detailed the struggle with his "invisible injury."
In spite of dozens of drugs he's taken and therapies he's tried, Tomek still has pounding headaches and restless nights as a result of a traumatic brain injury he suffered in a hard landing as a paratrooper in 1995. He aggravated his injury with a fall in 2003 as he trained for duty in Iraq.
"As a matter of fact, I didn't get to sleep last night until 3:30," Tomek, now stationed at Fort McCoy, Wis., told a presidential panel Friday in San Antonio at the group's first public hearing outside Washington.
The President's Commission on Care for America's Returning Wounded Warriors has little time to study and try to resolve a tough issue: how to better care for a growing number of wounded troops returning from the Middle East. That's why members came to San Antonio, to hear from Tomek and other injured service members.
Much of Friday's discussion centered on traumatic brain injury, or TBI, an area of military care that's growing under new initiatives taking effect this year to screen all war veterans at the military and VA levels. But little of the testimony was as critical as Tomek's indictment of a system he blames for long-term effects of his brain trauma, including anxiety, confusion, memory loss, numbness and tingling.
"I am now forced to deal with all of those conditions as well, the unfair challenges I experienced with a medical system that is not fully prepared for TBI patient identification, treatment, rehabilitation or disability evaluation," he told the nine-member panel.
Diagnosing veterans such as Tomek whose injuries can't be seen through most imaging systems poses a challenge for the military. But while between 20 percent and 33 percent of troops return from the Middle East with brain injuries, top-quality care is available through the Veterans Affairs Department's four Level I polytrauma centers, and its 21 Level II sites, said Dr. David Cifu, chief of physical medicine and rehabilitation services at the VA in Richmond, Va.
"The amount of resources we have in the VA are way more than in the academic and private sector," he said.
Cifu later added, however: "If you want some brain injury service, you may have to do some traveling."
It's a relevant issue for San Antonio, since the city has Brooke Army Medical Center, a major hub of military medicine, but no VA polytrauma facilities where active duty wounded troops with brain injuries can receive specialized therapy. The VA's four Level I sites are in Virginia, Florida, Minnesota and California.
A proposed $30 million Level I site for San Antonio is on hold. It was part of an emergency supplemental bill allocating funds for the war in Iraq and Afghanistan that President Bush vetoed this week, objecting to a congressional timeline for withdrawal of troops from Iraq.
Where facilities are lacking, the VA needs to partner with academic institutions that deal with brain injuries, Cifu said.
"We don't know everything (about brain injury), but we do know a lot," he said. "We're committing to a lifetime of care for these folks."
Other testimony focused on treatment and rehabilitation of burns and amputated limbs at BAMC, and local and statewide initiatives to hire the wounded.
But one weakness commission members and speakers repeatedly raised was a lack of communication, cooperation and shared data among agencies and departments that leaves veterans and their families wrestling with bureaucratic hassles.
"The care they're receiving is first class," said former Health and Human Services Secretary Donna Shalala, who co-chairs the panel and visited troops at BAMC on Thursday.
But many say the system intended to provide a continuum of care "doesn't even merit a third-class rating," she said.
Former Sen. Bob Dole, the commission's co-chairman, said the group's process for recommending changes to the White House by late this summer is not a "witchhunt" or a "whitewash."
"We've been assured that if we have some good ideas, they'll be followed up by the executive branch and the Congress," said Dole, who was wounded in World War II.
After the hearing, Dole said the San Antonio visit gave commission members a chance to "feel, touch and listen" to the wounded and their families. And since the panel includes two veterans wounded in Iraq, as well as the wife of an injured Iraq veteran, it can quickly grasp the complex, multifaceted issue of military health care and put it in a personal perspective.
"They've been there, and they can ask pretty good questions," Dole said.
Commissioner member Tammy Edwards, wife of a wounded solider, also works as a research assistant for a private foundation, recording data on war-injured patients at BAMC.
She said she's confident leaders in Washington will back the panel's recommendations and put the needs of veterans ahead of partisan politics. The Defense Department and VA still have a long way to go in treating brain injuries, but are making progress, she said.
"I think that eventually, what needs to get done will get done," she said.