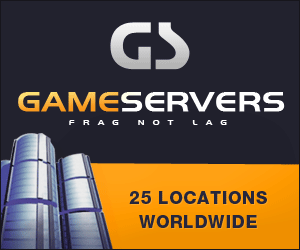 The Hill
May 23, 2007
Tribute To Our Troops

By Gen. Peter Pace
May is National Military Appreciation Month, and it is fitting that we pause to honor our Nation's men and women in uniform, to recognize your continued faithful service, and to thank you for your demonstrated courage and commitment.
You are quite simply the finest armed forces in the world, defending the United States and other freedom-loving nations against a ruthless enemy and demonstrating remarkable resolve on land, in the air, and on the seas. The world looks to America's military for stability and strength in times of need – and you deliver. Whether conducting rescue operations and restoring order to storm-torn neighborhoods here at home, or working side by side with our Iraqi, Afghan, and
Coalition counterparts, your efforts ultimately ensure others have an opportunity to live in freedom.
You represent the best America has to offer. With a full understanding of exactly what service to this Nation means, you continue to serve with exceptional courage and selflessness. Many of you face deployments to Iraq and Afghanistan for a second, third or even fourth time – yet you remain committed to making a difference. There are no words to properly thank you and your families for such sacrifice. "What's in it for you?" or "What keeps you going?" are legitimate questions you no doubt here from peers and contemporaries. The reward for serving a cause you believe to be noble and just is the service itself – your actions demonstrate that you recognize the honor in being part of something bigger than yourself. Dedication such as yours cannot be commanded, it can only be given. That gift will ensure your children, and your children's children enjoy the same freedoms that Americans have enjoyed for more than 230 years.
Yet it is important for those of us in leadership positions to recognize that accolades and kind words do not make the path any less difficult. Many of you have faced the disappointment of extended tours, and the hard reality of adjusting the calendar on the refrigerator back home, and explaining to loved ones why daddy or mommy will be away longer than expected. The War on Terrorism remains a long and demanding struggle. In Iraq, the situation is complex, with sectarian battles, terrorist activity, and criminal and gang violence converging on a backdrop of hatred and score-settling.
Thousands of our finest military men and women share this dangerous landscape with still more thousands of our Iraqi counterparts, focused on the mission of providing a level of security inside of which the Iraqi government and economic development can take root. Progress is slow, and rarely as spectacular as our enemies' savage attacks designed to capture the world's attention. But there are signs of true progress, to include more Iraqi citizens with confidence enough to provide intelligence tips, resulting in the capture of more extremists, and the uncovering of multiple weapons caches. In al Anbar province, local sheikhs have demonstrated that they are fed up with the violence by teaming with Iraqi security forces in actions against al Qaeda. The war in Iraq cannot be lost militarily – nor can it be won militarily. But without the security that the military offers, the other ingredients to success – good governance and economic development – will not be possible.
Whenever I have the opportunity to visit with troops deployed to Iraq, Afghanistan, or other places far from home, I'm asked the same question: "Are the American people still behind us?" My response is an unequivocal "Yes!" Organizations and businesses, corporate CEOs and school children have made a genuine effort to reach out and say "We're with you" through a number of support activities. Some hire returning vets, some organize events to raise awareness and funds for the wounded, some make sure there are greeters at the airport to cheer you as you come and go. America Supports You is a Defense Department program designed to highlight and organize these efforts. The website, AmericaSupportsYou.mil, is full of examples and creative ideas from communities, individuals, and more than 150 non-profit organizations. From NASCAR salutes with military service emblems on race cars, to neighborhood cookie drives, to donations of frequent flier miles to help reunite families of returning wounded, the site demonstrates just how important your service is to those back home.
That service simply would not be possible without our military families, who offer quiet strength and untold support.
Through long deployments, you sustain our morale with letters, emails, and the comforting knowledge that your thoughts and prayers are always with us. While we're away, you maintain a sense of stability for our families, providing a constant foundation despite daily challenges and unspoken worries. Our families serve this Nation as well as anyone who has ever worn a uniform, and for that we are eternally grateful.
The Joint Chiefs join me in thanking our dedicated military personnel and our devoted spouses and families. America values your professionalism, character, and sense of duty. It is truly humbling to serve with you.
Pace is chairman of the Joint Chiefs of Staff.