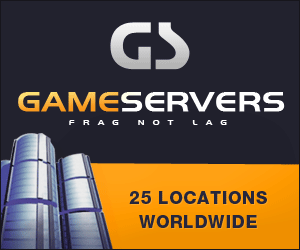 New York Times
February 10, 2007
Pg. 8
By William J. Broad
The International Atomic Energy Agency said yesterday that it had suspended 22 of its 55 technical aid programs with Iran, giving Washington a modest victory in its efforts to isolate Tehran internationally in the hope of curbing its nuclear ambitions.
The agency, in a report to its board, said it had also suspended a number of lesser activities, including three fellowships, participation in a training course and procurement of 15 pieces of equipment.
Washington objected to the programs and projects as aiding Tehran's nuclear efforts, which like many around the world could have military as well as civilian uses.
The agency's action is one of the few cases in which reluctant allies have joined Washington's efforts to confront Iran. Recently, the United States had Iranians seized in Iraq, strengthened its armada in the Persian Gulf and sought to starve Iran of money it needs to revitalize its oil industry.
Ali Asghar Soltanieh, Iran's ambassador to the agency, based in Vienna, denounced the suspensions as "a very dangerous game" that would have no impact on its disputed nuclear program. Rather, he said in an interview, they will undermine the atomic energy agency's authority and many countries' desire to join it.
"This is a negative message to developing countries," Mr. Soltanieh said. "It will put in jeopardy their incentive to become members" of the agency and the treaty that seeks to halt the spread of nuclear weapons.
David Albright, president of the Institute for Science and International Security, a private group in Washington that tracks nuclear arms, called the suspensions mostly symbolic. "I don't think they'll do serious harm to Iran," he said.
The United States lobbied hard to have the nuclear agency cut roughly in half its 55 programs of technical aid to Iran, but it faced stiff opposition. Developing countries feared that the cuts would set a bad precedent that could threaten their own aid. And the agency, which routinely grants requests for technical assistance, resisted any political meddling with a worldwide effort on which it spends roughly $100 million a year.
"They've had a thankless task," a European diplomat, speaking on the condition of anonymity because of protocol, said Friday of the agency's rethinking of its cooperative efforts. The agency's officials, the diplomat added, "caved in to pressure."
An American official said Washington's position on the disputed projects was similar to that of Britain, France and Germany.
The agency, known as the world's nuclear policeman, has long enjoyed a mandate to promote the safe use of nuclear power and other nuclear technologies, through a complex system of technical aid programs with roughly a hundred countries. Although the aid is meant exclusively for civilian use, experts say that some of the knowledge involved can be useful in mastering the basic skills and technologies needed to make nuclear weapons.
Many experts say Iran is just years away from gaining the ability to make an atomic bomb, though Tehran insists that its nuclear program is strictly for generation of electricity and other peaceful ends.
In November, under pressure from the United States and its allies, the atomic agency denied an Iranian request for technical help in safely completing a heavy-water nuclear reactor. Tehran said it was to make isotopes for medical treatments. Critics said plutonium created by the reactor as a byproduct could fuel atomic bombs.
On Dec. 23, the United Nations Security Council imposed sanctions on Iran for refusing to stop its enrichment of uranium and called on the atomic agency, a United Nations body, to reconsider its aid to Tehran. The Council said such cooperation should center exclusively on projects related to food, agriculture, medicine, safety or other humanitarian purposes.
"No such technical cooperation," it said, "shall be provided that relates to the proliferation-sensitive nuclear activities."
On Friday, Mohamed ElBaradei, the agency's director, issued a report to its 35-nation board detailing the suspensions called for by the Security Council. It said Iran participated in 55 projects, including 15 individual and 40 regional and interregional endeavors.
It further said the agency's secretariat had determined that cooperation should continue for 33 projects but end for 22 others, including ones meant to aid Iran's development of nuclear power, its radiation processing of metals and plastics and its improvement of atomic management and strategic planning. The report added that the agency, on receiving Iranian requests for specific assistance, might grant exceptions for limited cooperation.
The report said, "The secretariat has evaluated, and established the necessary internal procedures to keep under review, all its technical assistance activities to ensure that none of them contribute to Iran's proliferation sensitive nuclear activities."
Mr. Soltanieh, Iran's ambassador to the agency, said the suspensions would be likely to have large political repercussions and strengthen the hand of those Iranians who wanted to cut off all cooperation with the atomic agency.
"This will give ammunition to those who are putting pressure on the government," he said. "This whole thing is making a more poisonous environment."