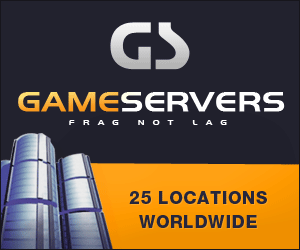 Los Angeles Times
January 9, 2007
By Paul Richter, Times Staff Writer
WASHINGTON — Although President Bush has rejected proposals for direct talks with Syria and Iran over the future of Iraq, officials in his administration are working to find a way to include those countries in negotiations in a way that might be acceptable to Bush.
The president and top aides have insisted they will not talk to Iran until it suspends its nuclear program, and they have shunned Syria over its meddling in Lebanon. However, the White House has come under growing domestic and international pressure to negotiate with the two countries as it revamps its troubled strategy in Iraq.
Bush plans to address the nation within days on a new U.S. war strategy, which is expected to involve additional troops and stepped-up pressure on the government in Baghdad to devise political compromises to share power and oil revenue.
Last month, the Iraq Study Group, a U.S. commission whose report has topped best-seller lists, urged the administration to hold talks with Iran and Syria as a necessary step toward addressing the violence in Iraq and potential instability throughout the Middle East.
The White House brushed off the panel's recommendation that the diplomatic efforts begin before the end of 2006. But administration officials said a new multinational effort not yet underway could involve Iran and Syria.
One U.S. official familiar with administration talks said there was substantial support for "revitalizing" the effort to involve influential neighbors in seeking solutions on Iraq.
"This is something that Iran and Syria could be part of, if they wanted, but that would not be seen as us reaching out specifically to them," said the official, who declined to be identified because of the sensitivity of the talks.
The official said the effort might entail expanding a United Nations-led effort to help Iraq's economy "into the political realm" — allowing regional neighbors and world powers to use their influence to calm sectarian violence.
By including political issues, the new effort would be broader than either the U.N.-led effort, called the International Compact for Iraq, or a U.S.-led collaboration involving the United States, six Persian Gulf Arab states, Jordan and Egypt.
Those familiar with the White House discussions said they weren't certain whether any such diplomatic initiative would be announced as part of the shift in Iraq strategy that Bush is expected to lay out in his upcoming speech. One official speculated that any announcement would come later in the year.
It is unclear whether Bush approves of the efforts to find a way to involve Iran and Syria. He and top officials have opposed direct talks with either country, saying Iran is using its civilian nuclear program to develop atomic weapons and Syria is working to destabilize Lebanon.
But top aides have said those concerns don't exclude the possibility of group collaborations that could put U.S. officials in close contact with Syrians and Iranians on issues of mutual interest.
Secretary of State Condoleezza Rice, for example, noted in a recent interview that U.S. officials met with representatives of Syria, Iran and more than 30 other countries last fall to discuss the International Compact for Iraq, a 3-month-old effort.
"We need an international approach to Iraq…. It's been our policy for some time," Rice said then.
Administration officials said such group talks differed from one-on-one negotiations.
"This is not at all equivalent to having direct bilateral talks," said a State Department official, who also declined to be identified. "But we have no objection to being in the same room with all of Iraq's neighbors, including Iran and Syria. We want Iraq to have good relations with all of its neighbors."
Former Secretary of State Colin L. Powell and other U.S. officials worked side by side with Iranians and Syrians in an international conference convened by the Iraqi government in November 2004 in Sharm el Sheik, Egypt. The gathering, aimed at building more international support for Iraq's U.S.-appointed government, was supported by the Bush administration.
The Iraq Study Group, headed by former Secretary of State James A. Baker III and former Rep. Lee H. Hamilton (D-Ind.), said a new effort could help push Iraq toward political reconciliation.
"Iraq's leaders may not be able to come together unless they receive the necessary signals and support from abroad," the panel said in its report. "This support will not materialize of its own accord, and must be encouraged by the United States."
Syrian officials indicated a willingness to meet with U.S. counterparts after the release of the report, but Iran's government rebuffed a recent U.S. offer for a meeting involving Zalmay Khalilzad, the U.S. ambassador to Iraq.
Although the administration has rejected the Iraq Study Group's recommendation for "extensive and substantive" talks with Syria and Iran, some proponents point out that the collaboration now under consideration could lead to a quiet broadening of the conversations.
James Dobbins, a former administration envoy and advisor to the Baker-Hamilton commission, predicted the administration would take part in a new regional collaboration on Iraq involving Iran and Syria.
"That's probably how the administration will square the circle of needing to move forward without actually appearing to be inconsistent" with demands that Iran and Syria cease their objectionable conduct, he said.
But Dobbins questioned whether such meetings would be fruitful without one-on-one conversations on broader differences.
"You've had multilateral meetings before, but they haven't amounted to much," said Dobbins, director of the Rand Corp.'s International Security and Defense Policy program. "The question is whether the administration takes advantage of this to engage in the kind of bilateral exchanges that would make the gatherings productive."
Other experts doubt the administration would talk to Tehran and Damascus.
"Bush is committed to the idea that these guys just aren't going to help us," said Steven A. Cook, a Middle East analyst at the Council on Foreign Relations.