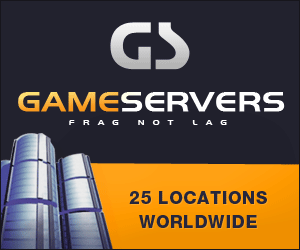 JIM KRANE
Associated Press
DUBAI, United Arab Emirates -
A victory at the Dubai Desert Classic won't count toward Tiger Woods' streak of seven straight wins on the PGA Tour. That doesn't mean Woods came halfway around the world to finish second.
"It's very simple," he said Wednesday. "Whatever tournament I enter I'm going to try and win it, plain and simple."
The Dubai tournament, which starts Thursday with a field that includes Ernie Els, Retief Goosen and Paul Casey, won't affect the streak because it's a PGA European Tour event.
Woods needs five more U.S. tour wins to beat Byron Nelson's record of 11 straight.
"I feel good about where I'm headed, the understanding I have of my game and my swing," Woods said, three days after winning the Buick Invitational. "It's always good to get another 'W' under the belt."
Despite the tough competition in Dubai, Woods said he worries only about his own game.
"I see where I stack up going into Sunday and then you start looking around at what's going on," he said. "But there's 72 holes, and I have a lot of things I need to take care of before I start thinking about anybody else."
Woods, who gets a huge appearance fee for playing in Dubai, praised the course at the Emirates Golf Club.
"They have the golf course in perfect shape," he said. "It's going to be, I'm sure, some pretty low scores out there considering how good the greens are."
Els, who won in Dubai in 1994, 2002 and '05, knows Woods is his main competition.
"The way he's playing now, every week, he's the one to beat," Els said. "You can't go head-to-head against him. You've got to have your own goals. But I'd like to win some more tournaments with him in them."
The Dubai Desert Classic is the last of three straight tournaments in the Gulf region, after the Abu Dhabi Golf Championship and the Qatar Masters. Goosen won in Qatar last week and Casey took the title in Abu Dhabi.
Former Dubai champions Mark O'Meara, David Howell and Colin Montgomerie are also in the field, along with Greg Norman, Sergio Garcia, Darren Clarke, Henrik Stenson, Lee Westwood and Thomas Bjorn.
Still, everyone expects the final round to come down to Woods and Els, who first won in Dubai as a 23-year-old unknown.
"I didn't know who I was. And nobody else did, for that matter," said Els, who finished two strokes behind Goosen last week in Qatar. "I felt the juices flowing there last week. I've always felt confident around here. I'm at the start of my season. I'm fresh. I want to play."
Some players, like Garcia and Montgomerie, plan to visit the sites of courses they are designing.
Woods said he's got a few other "business meetings" in Dubai, but declined to elaborate. Els spent Tuesday evening at a South African steakhouse promoting his Ernie Els label of South African wines.
Norman, who is also designing a Dubai course, said he hasn't touched a golf club in more than a month.
"I don't have the motivation that I used to, to go out and practice 10 hours a day," Norman said. "Hitting golf balls isn't good for me. It beats me up pretty good."
Dubai is considered the world's fastest growing city. When Els first won the 1993 Classic, the Emirates Golf Club sat alongside a two-lane road that drifted off into the empty desert dunes.
Now the course is surrounded by million-dollar mansions and shimmering skyscrapers. The sound of jackhammers drifts across the course, as does the roar of trucks on the road, now 12-lanes wide.
"It's looking like the New York skyline a bit now," Woods said of the row of half-built skyscrapers rising behind the eighth hole.