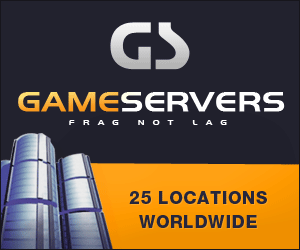 Chicago Tribune
April 18, 2007
By Chuck Crumbo, McClatchy/Tribune newspapers
CAMP SHELBY, Miss. -- On the firing range, Lt. Leslie Madron waited to shoot.
Just like her male comrades, Madron is expected to be ready to fight when her South Carolina Army National Guard unit reaches Afghanistan in a few weeks.
To Madron, a medic, it isn't a big deal that she could wind up in combat. "I knew what I was doing when I signed up," she said.
The role that Madron and about 100 women from the South Carolina National Guard will play in Afghanistan would have been unthinkable less than a generation ago. But the wars in Afghanistan and Iraq forever have changed what the military and the public think about women in combat.
Female soldiers are no longer stationed safely out of range of combat. Instead, they can be surrounded by the enemy on battlefields that have no safe rear areas.
The fact that women are in greater danger is made clear by some grim statistics. Since the war on terror began in September 2001, more than 80 women in the U.S. military have died in Iraq and Afghanistan. That compares with just eight women killed during the Vietnam War.
About 100 women are in the South Carolina National Guard's 218th Brigade Combat Team, which is training here for an upcoming mission to Afghanistan. The women hold a variety of jobs such as clerks, truck drivers, medics, nurses, supply sergeants and mechanics.
Training alongside men
They also train alongside men, learning defensive tactics such as conducting security patrols, operating checkpoints and detecting bomb threats.
"The training's tough, but it's really good," said Spc. Cherry Collier, a petroleum supply specialist.
"I'm a fueler, and my job is really essential to the mission," Collier said.
But Collier's job also could put her behind the wheel of a truck delivering fuel to military outposts, exposing her to roadside ambush or bombing.
Collier, though, didn't seem unsettled by potential danger. "You expect the worst and hope for the best," she said.
Although the recruiting of women has increased in the past 20 years, the Army is still a man's world.
Of the 1,600 members of the South Carolina Guard brigade combat team that will go to Afghanistan, only about 100 are women.
Overall, there are 1,260 women in the South Carolina Army National Guard, about 13.5 percent of its force. That's comparable to the percentage of women in the active-duty Army.
A smaller percentage of women are in the 218th because most of the jobs in the Newberry, S.C.-based unit are in combat arms -- infantry, armor and artillery. Federal law prohibits women from being in ground combat units.
So most of the women in the 218th are members of the South Carolina Guard's 163rd Support Battalion, which will have about 350 soldiers working in support roles during the Afghanistan mission.
Because they work in a unit that has a large number of women, younger female soldiers said they don't feel isolated or unusual.
But Maj. Karen Frabel, a 25-year veteran of the Army and Guard, remembers the old days, when she felt like she was in a "glass bowl."
"You do it for so long that you kind of get used to it that there are a lot of men and few women," said Frabel.
In Afghanistan, Frabel will work in a civil affairs slot with the 218th's headquarters unit. That means she'll spend much of her time visiting Afghan villages, meeting with local officials and citizens, and trying to win their support.
Treatment of Afghan women
She also will see how differently women are treated in Afghan society.
Because the education of girls is discouraged by some faiths, illiteracy among Afghanistan's population is about 85 percent.
Adult women in the predominantly Muslim country usually wear scarves to conceal their faces and their role is subordinate to the male. It's not unusual to see a man beat his wife in public.
"I don't know how I'm going to feel about that," Frabel said. "I'll try to be understanding."
While it may be unsettling, U.S. troops are told to be respectful of Afghan ways and not interfere.
Instead, Collier hopes she and her fellow Guard members can set good examples for the Afghans by being professional soldiers.
"I think we can help change the way they look at females," she said.
A combat medic, Sgt. Natalia Levesque also knows there may be times when she'll have to treat an Afghan male.
While Afghan males don't want another male touching their wives, they also are leery of being touched by another woman, even if she's offering medical care.
"I'm a soldier and I'm expected to act like a professional," Levesque said. "I'm just preparing for everything."
The toughest part of training at Camp Shelby -- so far -- has been being away from their families, the soldiers said.
When Spc. Delilah Brown got the news that the 218th was being called up, she struggled with how to say goodbye to her husband and four children, ages 10, 9, 7 and 3.
"But this will advance my career in the Guard and help us out financially," Brown said. "Besides, it was the moral thing to do."
Brown told her children she would be away for more than a year because she was "going to go to help people."
Others have had to put careers and school on hold.
Sgt. Patricia Carrasco, for example, is two semesters shy of graduating from the University of South Carolina.
But Carrasco thinks a year in Afghanistan "will be beneficial." That's because she's majoring in international relations.
While the troops said families and friends have been very supportive, Spc. Patience Johnson said a few friends urged her to find a way out of going to Afghanistan.
"Some gave advice for me to get pregnant," she said. "But I figure I'd do 18 months of active-duty better than 18 years of raising a child."
Madron, who's leaving behind her fiance and two Labrador retrievers, said morale among all soldiers in her unit -- male and female -- was high.
"We're all volunteers. We all knew what we were getting into when we signed on the dotted line," Madron said. "If you signed for the school money, then you did it for the wrong reason."