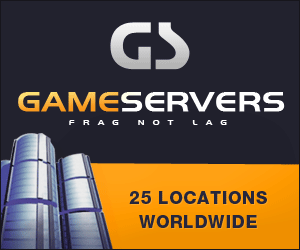 Washington Post
June 12, 2008
Pg. B3
Va. Lawmaker Suspects China Targeted Office

By Sandhya Somashekhar, Washington Post Staff Writer
Rep. Frank R. Wolf (R-Va.) called yesterday for better measures to protect government computers and cellphones from cyber-attacks after revealing that computers in his office and several others on Capitol Hill had been targeted in recent years by hackers thought to be based in China.
Wolf, a champion of human rights in China and elsewhere, said at a news conference that authorities investigated the attacks on four of his computers in August 2006 and traced them to a computer in China.
The hackers, he said, gained access to sensitive information about the identities and locations of many Chinese dissidents and refugees he has worked with during his years in Congress. He said he suspects that he was targeted because of his human rights work.
Wolf said he was urged by government agencies not to speak out about the breaches but decided to go public out of fear that most members of Congress and their staffs do not know of the threat they face from cyber-attacks by foreign governments or other groups.
"That kind of information as well as everything else on my office computer -- e-mails, memos, correspondence, district case work -- was open to outside [eyes]," he said.
He introduced a resolution yesterday, which was referred to committee, calling for congressional hearings and for more training sessions to educate government officials about the threat of cyber-crime, especially from foreign governments.
Rep. Christopher H. Smith (R-N.J.), another vocal critic of China's human rights record, appeared with Wolf yesterday. Smith said that twice in recent years, Chinese hackers had attacked computers used by a human rights subcommittee of the House Committee on Foreign Affairs.
He said that the sophistication of the attacks, in December 2006 and March 2007, and the kind of information involved suggest that the Chinese government might have been behind them.
"The Internet can be used as a terror weapon. It can be used as a disinformation apparatus," Smith said. "And nobody has done that more expertly than the Chinese government."
Wang Bao Dong, a spokesman for the Chinese Embassy in Washington, denied that his government was involved in cyber-attacks and warned against "unwarranted accusations and irresponsible allegations."
He said hackers today can mask the origin of attacks with a false Internet protocol (IP) address, a unique code intended to identify a particular computer. Smith acknowledged that such a technique could have been used.
"The IP address in a specific country explains nothing. In this high-tech area, it's so easy for those guys to make up IP addresses," Wang said. "My government's position on cyberspace hacking activities is consistent and clear: We are against such activities."
But national security and cyber-security experts in this country said the U.S. government is increasingly the target of cyber-warfare that they suspect is being conducted by the Chinese government and connected groups.
Neither Wolf nor Smith would name others who had experienced such attacks. Wolf said some might not be aware that hackers had gained access to their computers, and he urged everyone on the Hill to have their computers checked for breaches.
Wolf said four computers in his office had been targeted in the attack, computers used by his foreign policy, human rights and judiciary staff and by his chief of staff. Immediately afterward, the computers ceased to operate. After an investigation that included the FBI, Wolf said, he learned that there had been a cyber-attack that appeared to have originated in China.