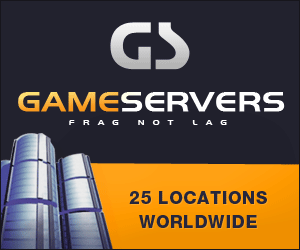 Norfolk Virginian-Pilot
May 16, 2007
By Kate Wiltrout, The Virginian-Pilot
NORFOLK - The head of the joint interrogation center at Guantanamo Bay, Cuba, testified Tuesday that information Lt. Cmdr. Matthew Diaz is accused of sending to a lawyer in 2005 was secret at the time - and even now remains secret.
Paul Rester was the seventh and last witness on the second day of Diaz's court-martial for passing national defense information to someone not entitled to receive it.
The two most serious charges, which assert that Diaz had reason to believe the material could be used to injure the United States, each carry the possibility of 10 years in prison. If convicted on all counts, Diaz could face 24 years in jail.
Rester is head of the joint intelligence group that oversees all interrogations of foreign terrorism suspects held at the U.S. Navy base in Cuba, as well as intelligence gathered from the interviews.
Last year, he reviewed 39 pages of information sent anonymously from the U.S. military base there to Barbara Olshansky, then a lawyer with the Center for Constitutional Rights in New York. The law center had sued the government to provide the names of people held at Guantanamo.
Rester determined that the information, tucked inside a Valentine's Day card, should have been marked secret according to criteria in effect at Guantanamo at the time.
Lorie Bobzien, a civilian who served as chief of information operations for the Joint Task Force Guantanamo for three years, described the guide for classifying material as a "living, breathing document under constant revision from October 2003 all the way through the time I left" in October 2006.
The criteria for determining what information is classified has changed since then, but Rester's conclusion about the Olshansky mailing has not.
The questioning of Rester, Bobzien and military officers who worked at Guantanamo alongside Diaz was often confusing, with attorneys on both sides referring to a patchwork of nondisclosure forms, information security regulations and briefings, and details about the classified and non classified computer networks at Guantanamo.
In addition to detainee names, the pages sent to Olshansky contained various identification numbers for each detainee, their country of origin, and the team conducting each detainee's interrogation.
Lt. Justin Henderson, one of Diaz's lawyers, asked why the information was still considered classified. Last year, the government released the names of those held at Guantanamo in response to an Associated Press lawsuit.
"Simply put, intelligence sources and methods," Rester said before the courtroom was cleared so the jury could hear classified testimony.
Earlier in the day, jurors heard from two FBI experts who said finger and palm prints on the material Olshansky received matched prints of Diaz on file.