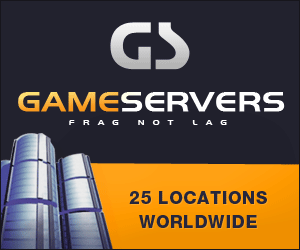 By Andrew Carter
Orlando Sentinel
ORLANDO, Fla. -
Arkansas tailback Darren McFadden was gone, nothing but empty grass and an end zone ahead of him.
It was early in the Capital One Bowl on Monday, and McFadden, the Heisman Trophy runner-up, appeared headed for a touchdown.
Then Wisconsin cornerback Jack Ikegwuonu did something no one had remembered seeing: He dragged down McFadden from behind at the Wisconsin 9-yard line, and the Badgers eventually missed a field goal.
Later, after the Badgers had defeated the Razorbacks 17-14 in front of about 60,000 at the Citrus Bowl, Wisconsin Coach Bret Bielema thought back to that play, the third of the game.
``(It) may have changed the whole landscape of the game,'' he said. ``That one play. That will be very much ingrained through reinforcement during the (off-season) of how much that one play could have affected this entire year.''
If any one moment signified how things went for Arkansas and Wisconsin on New Year's Day, it was probably when Ikegwuonu grabbed McFadden and didn't let go. The Razorbacks always seemed one play away, and the Badgers always seemed to make a stop when they needed it the most.
During the past few weeks, players and coaches for both teams spoke of the importance of controlling the line of scrimmage, of being able to run well and also stop the opposition on the ground. Turned out, though, that everyone was wrong.
Arkansas rushed for 232 yards, 4 better than its average, which was the fourth-best in the country. Wisconsin finished with minus-5 rushing yards, about 180 below its average.
Didn't matter.
``We had the game in our favor,'' Arkansas senior defensive tackle Keith Jackson said. ``We know we stopped the run. We just couldn't take advantage of our opportunities.''
Not that there were many for the Razorbacks. After sophomore tailback Felix Jones ran 76 yards for a touchdown in the first quarter for a 7-3 lead, Arkansas' offense went into a slumber.
Wisconsin was just good enough. Senior quarterback John Stocco threw two first-half touchdown passes -- 22 yards to Paul Hubbard and 13 yards to Travis Beckum -- and was named the game's MVP after going 14 of 34 for 206 yards, with two interceptions.
For Stocco and his teammates, the beauty of this game wasn't in what happened on the field but what the result means for the program. The victory was the Badgers' 12th, a school record achieved in Bielema's first season as head coach.
Bielema is 35, the second-youngest coach in Division I-A. He grew up on a hog farm in northwest Illinois. This season he learned what it's like to be a head coach and how to follow a man many in Wisconsin consider a hero, Barry Alvarez, who retired after last season. Alvarez now is Wisconsin's athletic director.
``He picked Coach B for a reason,'' Stocco said. ``I don't know if I've ever met anyone who works as hard as Coach B.''
Bielema isn't trying to maintain the success of the Alvarez years. He's trying to top it. ``Coach Alvarez would be very disappointed if I didn't take (the program) to a higher level,'' he said.
For the Razorbacks, it was a bitter end to the season. Arkansas at one point won 10 consecutive games and was ranked as high as No. 4. The loss was the Razorbacks' third in a row.
The Razorbacks' downfall Monday was simple: Aside from some long runs, they could do little against Wisconsin's defense. Razorbacks quarterbacks Casey Dick and Mitch Mustain rotated throughout the game, combining to go 14 of 31 for 139 yards, with two interceptions.
In the third quarter, Arkansas reached the Wisconsin 35, 36 and 30 but never broke though. Jones scored on a 12-yard run early in the fourth quarter, but the Razorbacks never seriously threatened again.
Before beating Arkansas, Wisconsin hadn't beaten a ranked team all season, a fact that the Badgers often heard leading up to the game.
``All week, everybody's been down-talking us,'' linebacker DeAndre Levy said. ``We used it as motivation.''