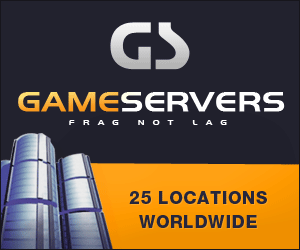 Wall Street Journal
December 3, 2007
Pg. 9
U.S. Presses Baghdad For Progress in Aiding Once-Restive Areas

By Yochi J. Dreazen and Gina Chon
JURF AS SAKR, Iraq -- Sheikh Sabah al Janabi led the Sunni tribal fighters that helped U.S. forces reclaim this one-time militant stronghold, which has been violence-free for weeks. But over tea with a visiting U.S. military delegation, Mr. Janabi made clear he was in no mood to celebrate.
Mr. Janabi told the Americans that his town's revival was being threatened by the Iraqi central government's failure to allocate money for new hospitals, schools and other reconstruction projects here. Jurf As Sakr's security gains, he warned, would quickly disappear without sustained help from Baghdad.
Top U.S. officials say that to keep the support of Sunni tribal leaders who have turned against extremists, the Shiite central government needs to show it will treat ordinary Sunnis equitably after the Americans are gone.
"We need a lot -- I'm going to give you a headache if I tell you everything we need," he told the U.S. officers. "But we get nothing from Baghdad. Right now, if it wasn't for the American forces here, we wouldn't be able to hold the line against al Qaeda."
Mr. Janabi's complaint highlights the biggest question hanging over the Bush administration's "surge" strategy: Will the current security gains endure after the U.S. troops begin leaving Iraq?
Deputy Secretary of State John Negroponte, ending a six-day visit yesterday, said he was encouraged by advancements made in security and called on Iraqi leaders to consolidate the gains by passing political-reconciliation legislation. Passage of a law structuring Iraq's oil industry is also necessary for progress, he said.
U.S. and Iraqi officials say they believe they have finally found an effective strategy. The influx of the surge forces has allowed U.S. commanders to extend their reach to areas once under insurgent control. Sunni tribal leaders like Mr. Janabi have been working with the U.S. against al Qaeda in Iraq and other Islamist extremists. And the U.S. has been able to effectively buy the allegiance of onetime insurgents -- including many of the Sunni tribal fighters -- with security and construction contracts.
The approach has, at least for the moment, contributed to a marked improvement in Iraq's security situation. The U.S. military said last week that major attacks across Iraq had dropped 55% since June. Iraqi civilian casualties fell 60% over the same time period, and U.S. military fatalities declined to their lowest levels in more than 18 months.
"It's been like the stock market, a bear market, ticking down," Adm. William Fallon, the top U.S. commander in the Middle East, said in an interview.
Adm. Fallon said he believed that Iraq's security situation had fundamentally changed for the better, but it is too soon to conclude that recent gains would endure after U.S. troops begin departing the country in large numbers. The 30,000 troops deployed to Iraq as part of the surge are scheduled to return home by next August.
"Two years ago things were snowballing in the wrong direction, and now they're spiraling in the right direction," Adm. Fallon said. "But whether it's going to be fully self-sustaining is still an issue, frankly."
U.S. and Iraqi officials stress that extremist groups remain dangerous. On Nov. 25, suspected Sunni militants detonated a car bomb near the Health Ministry in central Baghdad, killing at least nine people.
Mr. Janabi's hometown of Jurf As Sakr illustrates just how far U.S. forces and their allies have come in defusing Iraq's insurgency -- and how much more has to happen to cement those gains and prevent them from evaporating.
For the past four years, Jurf As Sakr was a battleground. Militants tied to al Qaeda in Iraq ambushed U.S. patrols and killed dozens of Iraqi soldiers and police. There were no businesses open along the town's dusty main street, and few residents felt safe leaving their homes after dark. In late September, a massive car bomb flattened the town's police station, killing two Iraqi officers and wounding several U.S. military advisors.
"Every time I walked to the patrol base I got shot at and every time I got to the patrol base I had hand grenades thrown at me." Maj. Gen. Rick Lynch, the commander of the Army's Third Infantry Division, said during a walking tour here last week.
Gen. Lynch pointed to a newly opened copy shop and a string of stores selling fruit, vegetables and other food. "Now we've got this," he said.
American officers give most credit for the turnaround to Mr. Janabi, a scion of the area's largest Sunni tribe. The Americans say that Mr. Janabi approached them in August about joining forces against al Qaeda in Iraq. The U.S. had formed similar alliances in many Sunni areas, notably the once-restive Anbar province.
Mr. Janabi mustered hundreds of trained fighters to combat al Qaeda in Iraq, and he and his men succeeded in largely pushing the group out of the village, U.S. commanders say.
In exchange, the U.S. blessed Mr. Janabi's appointment as the town's mayor and gave his tribe contracts to man a string of checkpoints and build a new police station for the village.
During his meeting with the visiting U.S. military delegation, Mr. Janabi said he wished the Iraqi government was as supportive of his efforts in the city as the Americans had been.
"We need hospitals. We need schools. We need water pumps. I'm the mayor and I don't even have an office," he says. At a meeting in September, Mr. Janabi presented Iraqi Deputy Prime Minister Barham Salih with a list of reconstruction projects for the town that needed Iraqi central government funding, he says.
Mr. Salih promised to bring Mr. Janabi to Baghdad to brief Prime Minister Nouri al-Maliki on the plan but never did, Mr. Janabi says. No senior Iraqi officials have visited Jurf As Sakr. U.S. officials say that Baghdad has sent almost no money to the town for reconstruction or infrastructure projects.
The problem isn't limited to Jurf As Sakr. The central government has been struggling to disburse funds for infrastructure improvements.
A government spokesman couldn't address Jurf As Sakr's demands specifically but said red tape, lack of trained technocrats and corruption are among the obstacles to the government's efforts to distribute funds. The government hopes to make improvements next year, he said.
Adm. Fallon said he sympathizes with Mr. Janabi's predicament but offered no specific promises of aid.