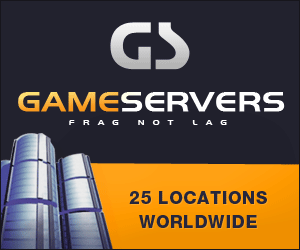 New York Times
December 15, 2006
Pg. 18
By Sheryl Gay Stolberg
WASHINGTON, Dec. 14 — The White House said Thursday that a Democratic senator's meeting with President Bashar al-Assad of Syria was inappropriate and undermined democracy in the region, while three more senators, including a Republican, made plans to visit Damascus in defiance of President Bush.
The visits are troublesome for the Bush administration because they come in the wake of the report by the bipartisan Iraq Study Group, which has called for the United States to engage in direct talks with Iran and Syria. Mr. Bush has steadfastly resisted such talks, and the visits by the senators could add to public pressure on the White House to change that policy.
Senator Bill Nelson, Democrat of Florida, was in Damascus on Wednesday to meet with Mr. Assad; he later told reporters that he saw a "crack in the door" for the United States to cooperate with Syria on Iraq. Senators Christopher J. Dodd, Democrat of Connecticut; John Kerry, Democrat of Massachusetts; and Arlen Specter, Republican of Pennsylvania, all plan to visit Syria in the coming weeks.
All have been discouraged by the Bush administration from going, though Mr. Nelson and Mr. Kerry, who were traveling separately in the Middle East on Thursday, said in interviews that they had visited Syria before without any complaint from the White House.
"The bottom line is we have a very clear and distinct responsibility to ask questions," said Mr. Kerry, speaking by telephone from Cairo. "A lot of Americans wish a lot more questions, a lot tougher questions, had been asked before we got into the mess we're in over here."
Mr. Dodd said, "Members need to go to hot spots, not just garden spots."
Mr. Specter, a moderate Republican who has often been at odds with the White House on domestic issues, said in a statement on the Senate floor this month that he had long advocated negotiating with Syria. "We need to keep our friends close and our enemies closer," he said.
The back-and-forth over Syria appeared to be emerging as a proxy for the broader battle over American policy in the Middle East, which is unfolding even as Mr. Bush weighs a new strategy for the United States in Iraq.
With the Democrats about to take control of Congress after an election that was widely viewed as a referendum on the war, the visits reflect an increasing willingness to challenge the White House over foreign policy. The sharpness of the White House response suggests an appetite to use the issue as a basis for a political fight.
"We think it's inappropriate," Tony Snow, the White House press secretary, said on Thursday, adding, "The concern here, among other things, is that this does not strengthen the hand of democracy in the region."
Mr. Snow said the visits "may cost some people their credibility." He singled out Mr. Nelson in particular, saying the Florida senator "came back empty-handed" after his last meeting with Mr. Assad. At the time, the senator reported that Mr. Assad had told him he was willing to restart negotiations with the Israelis — but that has never happened.
The White House contends that Syria is helping to fuel the insurgency in Iraq, and it is particularly incensed at Syria for supporting Hezbollah, the militant group in Lebanon, and for trying to destabilize the Lebanese government. Mr. Nelson, who was in Lebanon on Thursday to meet with Prime Minister Fouad Siniora and other officials there, said in a telephone interview from Qatar, where he went after his stop in Lebanon, that he had "sharp exchanges" with Mr. Assad over that very issue — and that he reported those exchanges to Mr. Siniora.
"I told Prime Minister Siniora that I told Assad to keep his hands off Lebanon," the senator said. He said he approached his meetings in Syria with "realism, not optimism," and added of Mr. Assad, "I don't trust him at all."
Despite the harsh words from the White House, the Bush administration does have diplomatic ties with Syria, and Mr. Nelson said American Embassy officials have been "just ecstatic" to receive reports from his visits, "because so often they don't have access to a highly controversial leader in the country until somebody like a senator comes along."
Mr. Nelson said he had already briefed R. Nicholas Burns, the State Department's third ranking official, about his meeting with Mr. Assad.
While Mr. Nelson was in Damascus, the White House on Wednesday issued a statement under Mr. Bush's name in which the president called for the immediate release of Syrian political prisoners. "Syrians deserve a government whose legitimacy is grounded in the consent of the people, not brute force," the statement said.
Mr. Snow said Thursday that the statement was not timed to coincide with Mr. Nelson's visit.