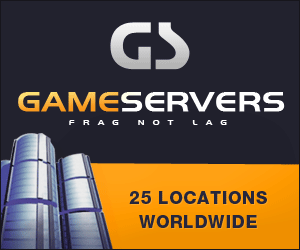 Media: The Associated Press
Byline: By TERENCE HUNT
Date: 19 October 2006
WASHINGTON_Awaiting the recommendations of a commission exploring U.S.
options in Iraq, the White House on Thursday emphatically ruled out some
proposals to end the long and unpopular war.
Presidential spokesman Tony Snow said a suggestion to divide Iraq into
Sunni, Shiite and Kurdish regions, each with high degrees of autonomy, was a
"nonstarter." Similarly, he said a phased withdrawal of American troops _
perhaps by 5 percent every two months _ also was a "nonstarter."
"You withdraw when you win," Snow said. adding that a phased withdrawal was
a wya of saying the U.S. would withdraw regardless of the conditions on the
ground.
Vice President Dick Cheney said the United States was not looking for a way
out of Iraq. "I know what the president thinks. I know what I think. And
we're not looking for an exit strategy. We're looking for victory," Cheney
said in an interview posted on Time magazine's Web site Thursday.
The notions of partitioning Iraq and withdrawing troops have been floated
recently as a blue-ribbon commission headed by former Secretary of State
James A. Baker III searches for a bipartisan approach. Baker has said there
are alternatives other than "stay the course and cut and run."
Among other ideas, the panel is considering whether to set a timetable for
withdrawal and whether to solicit help from Iran and Syria to stop the
fighting, according to Leon Panetta, a member of the advisory group and
one-time chief of staff for former President Bill Clinton. Panetta says no
decisions have been made.
The commission's work has been portrayed by some as a way of providing
political cover for President George W. Bush to change course and scale down
the U.S. role, which has cost the lives of at least 2,785 members of the
U.S. military since the beginning of the war in March 2003. In October
alone, more than 70 American troops have been killed, putting the month on
course to be the bloodiest for U.S. forces in nearly two years. Hundreds of
Iraqis also have been killed.
Cheney, in the interview, acknowledged he was mistaken when he said nearly
17 months ago that the insurgency in Iraq was in its last throes. "I thought
we were over the hump in terms of violence _ I think that was premature," he
said. He said he thought Iraq's elections would have created a different
environment. "And it hasn't happened yet."
Snow said Bush would take the commission's recommendations seriously but
that they were simply advisory suggestions. The White House has said Bush
would not feel bound by the group's proposals, which are not due to be
released until after the Nov. 7 elections in which control of the House of
Representatives and the Senate is at stake. Republican majorities now run
both chambers.
The White House also tried to clarify Bush's remarks Wednesday when he said
the surge of violence in Iraq "could be" comparable to the 1968 Tet
offensive that prompted Americans to lose support for the Vietnam War.
"The president was making a point that he's made before, which is that
terrorists try to exploit pictures and try to use the media as conduits for
influencing public opinion in the United States," Snow said.
Acknowledging that the Tet offensive "was successful from a propaganda point
of view," Snow said the violence in Iraq would not have the same result.
"The important thing to remember is, the president's determined it's not
going to happen with Iraq because you have a president who is determined to
win," he said. "And the strategy is a threefold strategy that involves
security, economics and political reconciliation, working with the Iraqis.
And we'll continue to make adjustments as necessary to pursue victory."
"But the one thing that nobody should have any doubt about is that we're
going win," Snow said.
He agreed that the Tet offensive had become shorthand for the point at which
the Vietnam War changed course but, again, said there was no parallel with
Iraq.
"We do not think that there's been a flipover point," Snow said. "But more
importantly, from the standpoint of the government and the standpoint of
this administration, we are going to continue pursuing victory
aggressively."