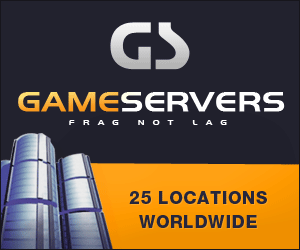 Washington Post
May 3, 2007
Pg. 10
By Dana Hedgpeth, Washington Post Staff Writer
The inspector general who uncovered cases of waste, fraud and abuse in the U.S.-led reconstruction effort in Iraq is under investigation by a presidential panel, according to the White House.
Stuart W. Bowen Jr., the special inspector general for Iraq reconstruction, is under investigation after complaints were made by former employees about his work habits and work he required employees to perform. The investigation is headed by the integrity committee of the President's Council on Integrity and Efficiency, which is made up of inspectors general appointed by the president.
"Allegations have been made about Inspector General Bowen, and the integrity committee is investigating them to determine the validity of them," the council's chairman, Clay Johnson III, said yesterday. Johnson is also deputy director for management at the Office of Management and Budget.
Former employees filed complaints last year about Bowen not showing up for work for long periods of time in 2004, according to a former employee who spoke on condition of anonymity for fear of retaliation. Complaints were also made alleging that Bowen had employees work on a book that is to explain the lessons of Iraq reconstruction, which pulled them away from audits.
Bowen's office, the Special Inspector General for Iraq Reconstruction, declined to comment on the allegations. "It's SIGIR's standing policy not to confirm or deny the existence of any investigation, whether it's by SIGIR or any other U.S. government agency," said Denise Burgess, a spokeswoman for Bowen's office.
Bowen monitors the spending of $22 billion appropriated by Congress for Iraq relief and reconstruction. His office provides quarterly reports on the program and lists any fraud or abuse found by investigators.
In his latest report, released Monday, Bowen credited his office with having conducted 307 investigations. He also said that Iraq was still plagued by power failures, inadequate oil production, shortages of clean water and health-care problems. In the most recent quarter, his inspectors reviewed eight projects and found that seven of them were not well maintained and may not function as well or as long as planned.
Bowen, a lawyer who served four years as an intelligence officer in the Air Force, worked as White House counsel and adviser to President Bush, and as counsel to the transition team for Bush and Vice President Cheney after the 2000 presidential election. He was also Bush's legal adviser when Bush was governor of Texas.
After leaving the White House in 2003, Bowen joined the law firm Patton Boggs in Washington. A year later, he was named inspector general of the Coalition Provisional Authority, which administered Iraq for the first year after the U.S. invasion, and he stayed on with the creation of the special inspector general's office.