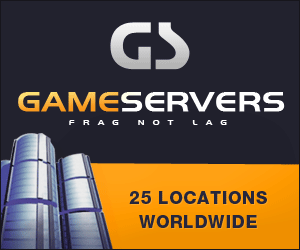 New York Times
June 12, 2008
Pg. 28
By David Stout
WASHINGTON — Gen. Peter Pace, who was denied a second term as chairman of the Joint Chiefs of Staff a year ago because of the war in Iraq, will receive a Presidential Medal of Freedom, the nation's highest civilian award, the White House announced on Wednesday.
General Pace, a retired marine, is one of six medal recipients who will be honored by President Bush on June 19, the White House said. Two Democrats are among the six. Donna E. Shalala, president of the University of Miami in Florida and a former president of Hunter College who was secretary of health and human services under President Bill Clinton, is one. The other is the late Representative Tom Lantos of California, a Hungarian-born Jew who was the only Holocaust survivor to serve in Congress and was widely known as a human rights champion. Mr. Lantos died on Feb. 11.
Two doctors will be honored: Benjamin S. Carson Sr., a world-renowned pediatric neurosurgeon from Johns Hopkins, and Anthony S. Fauci, a leader in AIDS research as the director of the National Institute of Allergy and Infectious Diseases.
The sixth recipient is Laurence H. Silberman, a senior federal appeals court judge who was co-chairman of a commission appointed by President Bush in 2004 to study failures in intelligence before the Iraq war. The commission's report was highly critical of the American intelligence bureaucracy.
The White House announcement praised General Pace as "one of our nation's most accomplished and respected military officers," one whose "selfless service and visionary leadership have helped keep our nation safe."
General Pace was the first marine to serve as chairman of the Joint Chiefs. Associates said he was deeply disappointed when Defense Secretary Robert M. Gates announced on June 8, 2007, that the general would not be recommended for a second two-year term because of the possibility of bitter confirmation hearings on Capitol Hill over the campaigns in Iraq and Afghanistan.
General Pace is not the first Medal of Freedom recipient to be associated with the war in Iraq. On Dec. 14, 2004, the president bestowed medals on George J. Tenet, the longtime director of central intelligence who built the case for going to war based in part on assessments that Iraq possessed deadly unconventional weapons; Gen. Tommy R. Franks, the overall commander of the invasion of Iraq; and L. Paul Bremer III, the chief civilian administrator of the American occupation of the country.