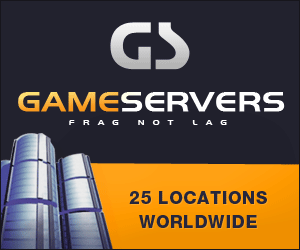 Washington Post
February 28, 2007
Pg. 2
Washington Sketch

By Dana Milbank
On Jan. 11, Secretary of State Condoleezza Rice sat at the witness table in Hearing Room 106 of the Dirksen Senate Office Building explaining why "those who talk about engagement with Syria and Iran" are all wet. "That's not diplomacy -- that's extortion," she said.
Yesterday, Rice returned to the same green-felt-covered witness table in the same hearing room. "I'm pleased to inform you that the Iraqis are launching a new diplomatic initiative, which we are going to fully support," Rice announced cheerfully.
And guess who's coming to dinner: Iran and Syria.
"The government of Iraq is preparing for an expanded neighbors meeting," Rice said, as if announcing a block party. "Invitees would include Iraq's immediate neighbors."
It was as high-profile a reversal as the Bush administration had ever made -- and it came too suddenly for Appropriations Committee Chairman Robert Byrd (D-W.Va), who didn't have time to update his opening statement. "There is," he thundered from the dais, "no plan for diplomacy."
When the Iraq Study Group in December proposed talking with Iran and Syria -- and lawmakers from both parties seconded the recommendation -- the administration summarily dismissed the idea. But yesterday, Rice was an eager hostess awaiting RSVPs from Tehran and Damascus.
"I don't know if they've accepted," she told the committee. "But we certainly will be there."
For a Bush administration that has long been criticized for arrogance and intransigence on Iraq, yesterday was a rare day of contrition.
It began with Mike McConnell, the new national intelligence director, volunteering to the Senate Armed Services Committee the spy agencies' grim conclusion: "The current security and political trends in Iraq are moving in a negative direction."
Next came the new defense secretary, Robert Gates, who, sitting at the witness table with Rice, provided more somber judgments on Iraq. "We face, in essence, four different wars," he said. "And the National Intelligence Estimate would add a fifth."
Finally, there was the secretary of state, freely admitting that the administration, in talking to Iran and Syria, is responding to its congressional critics. "It is an important dimension that many in the Senate and in the Congress have brought to our attention," she said.
"That," Sen. Arlen Specter (R-Pa.) told her, "is a good development."
"I want just to thank you and others," the contrite Rice answered. "We've had conversations about the importance of doing this, and we've listened, and I want you to know that."
As it happens, the Bush administration chose to demonstrate its newfound tenderness on Spay Day USA, when the Humane Society encourages people to spay and neuter their pets. One floor down from the Rice hearing, Sen. Wayne Allard (R-Colo.), a veterinarian by training, joined a cocker spaniel, a Jack Russell terrier, a golden retriever and other dogs at a news conference. "Getting your animal neutered will make a better pet," the senator announced. "Usually, they are a little more docile, friendlier."
Back in Foggy Bottom, Rice spokesman Sean McCormack still hadn't had his obedience training. He quarreled with reporters about his boss's decision to talk to Iran and Syria. "There's no change in our policy," he declared.
No? Just two days earlier, on "Fox News Sunday," Rice had reiterated her view that she would meet with Iran only if it "will suspend its [nuclear] enrichment and reprocessing activities." On Feb. 8, she testified to the Senate that "talking with Syria now about Iraq would have downsides for us in terms of Lebanon, in terms of what Syria would be looking for, in terms of how it would be perceived."
The downsides were less worrisome to Rice yesterday as she announced her "new diplomatic initiative" with Iran and Syria. On the Democratic side, Sens. Pat Leahy (Vt.) and Tom Harkin (Iowa) couldn't suppress smiles. On the Republican side, Sen. Larry Craig (Idaho) bit his thumb. Sen. Judd Gregg (N.H.) whispered with Sen. Robert Bennett (Utah). Sen. Richard Shelby (Ala.) sounded a note of skepticism. "Are you confident or are you just hopeful," he asked, "about your diplomatic initiatives, that they will bear fruit?"
Sen. Lamar Alexander (R-Tenn.) detected a second wind for the recommendations offered by James Baker's and Lee Hamilton's Iraq Study Group. "The big, thick report seemed to me to disappear, and I didn't hear much about it. But as I've listened to the testimony today," he continued, "that seems to be consistent with what the administration is doing."
Gates, who only five weeks ago thought there was "not much advantage for us for engaging" with Iran, agreed. "Our participation in a conference involving Syria and Iran gets to the last major piece of Baker-Hamilton that had not been implemented in some measure."
Alexander wondered why the administration was only now "backing into some consistency with the Iraq Study Group."
Replied Gates: "I don't know the answer to that question."