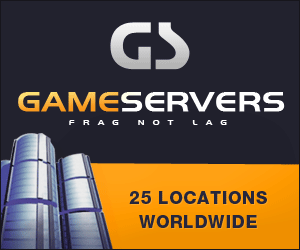 Chicago Tribune
March 11, 2007
Pg. 1
Young Samoans have few choices but to serve despite risks in Iraq
By Kirsten Scharnberg, Tribune national correspondent
LEONE, American Samoa -- In a sleepy village on the western shores of this remote and beautiful island, the Junior ROTC instructor asks his young cadets to step forward if they have decided what to do after graduating from high school in the spring.
Of 12 seniors, half march ahead to say they already have committed to a branch of the U.S. military.
Three more indicate they are considering it.
The last three stay put. They're interested in the military but have failed tests required for entry.
Emosi Time, a lanky boy in a perfectly pressed uniform, quietly explains to a visitor his decision to sign up for the Army Reserves: He hopes it will help his family financially, covering part of his college tuition. And few other job opportunities exist on this impoverished South Pacific outpost that has been a U.S. territory for more than a century.
Then, almost as an afterthought, the 17-year-old concedes another litany of motivations: Every one of his four older siblings has been in the U.S. military. A sister recently finished her service in the Air Force. Two brothers are deployed on their second combat tours to Iraq.
And there is his sister Sgt. Tina Time. She was killed there in December 2004. In death at the age of 22, she became part of a grim statistic: Per capita, American Samoans die in Iraq and Afghanistan at a higher rate than troops from anywhere else in the U.S. or its territories.
Despite that, American Samoans sign up for military service at a pace exceeding even the high expectations of military recruiters.
With their youthful faces and hand-me-down uniforms, Emosi Time and the other eager recruits of Leone High School personify the relationship between the U.S. and its South Pacific territory. Theirs is a union that has long been defined by American Samoa's geographic and military worth to the U.S. and the island's deep financial dependence on the American government.
From its earliest days, American Samoa's primary value to the U.S. has been its deep-water port, its ideal location as a strategic foothold in the Pacific--and its seemingly endless crop of military recruits, proud Polynesian warriors first trained by American Marines in anticipation of World War II.
Over the decades, the number of Samoans willing to serve has only increased. That trend reflects the island's predicament: Its relationship with the world's most powerful country has done little to alleviate the poverty that leaves American Samoa's young few other economic options than to ship off to boot camp.
For many years, the decision to use military service as a springboard to a more prosperous future came with little downside. Now that choice carries grave and undeniable risks. Those who join the armed forces today are almost certain to be deployed to combat zones such as Iraq and Afghanistan, volatile nations where more than 3,500 Americans have lost their lives.
The death rate for U.S. residents serving in those conflicts is about 1 per 85,000 population. Yet nine American Samoans already have died there--a rate of 1 in every 6,422 residents, according to a review of military casualty and other records.
Those wartime losses are strikingly tangible on the island: In keeping with local custom, most have been returned to be buried in the front yard of their family home, their graves flanked by the flags of both the United States and American Samoa.
Still, there is virtually no anti-war movement among American Samoa's nearly 58,000 residents. And American Samoa is one of the few places where U.S. military recruiters are not only meeting their enlistment quotas but soundly exceeding them.
The recruiters are aided by the fact that the military routinely grants exemptions for American Samoans who want to enlist but fail to meet certain academic requirements.
Inside the Time home, it is immediately apparent how much the military has shaped this family, and so many in American Samoa like it. Virtually every inch of wall space is proudly covered with photographs of the children in uniform, framed military awards and medals, and American flags. But most striking is the porch that the home opens onto: Directly in the center of it sits Tina Time's elaborate marble crypt.
Emosi Time, the only one of the family's children still living at home, has watched his parents suffer over his sister's death since the day somber uniformed officers showed up at their home, prompting his mother to begin sobbing: "I don't know which child you're coming about; I have four who are serving."
Yet the teenager never has wavered in his decision to follow his siblings into the services. Some days it seems as though he has been groomed for the military since he was born. Some mornings, when he leaves for school and walks past Tina's grave in his crisp ROTC uniform, he imagines how proud his older sister would be.
"Not everyone can understand why someone like me would still want to enlist," Emosi Time said. "She would."
A recruiter's paradise
In a nondescript office building in Pago Pago, the capital of American Samoa, Sgt. 1st Class Levi Suiaunoa finds himself in a curious position as an Army recruiter during this time of war: For fiscal year 2006, he surpassed his recruiting quota, making him a standout in an Army that has struggled to meet its recruiting goals.
Drawing from a small population, Suiaunoa's recruiting quotas seem daunting: 113 recruits per year, half going to the active-duty Army, half into the Army Reserves. Yet even as the death toll has risen in Iraq, last year he signed 128 recruits.
He gets a lot of worried e-mails from recruiter friends on the mainland who have failed to meet their quotas. But Suiaunoa's sleepless nights stem from a different anxiety: He is signing up distant cousins, people he knows from high school, the children of families with whom he attends church. Suiaunoa, like the island itself, is constantly steeling for the announcement that another Samoan has died in Iraq.
Too many such announcements already have come, and in a place so little--American Samoa covers only 77 square miles--the news ricochets heartbreakingly fast. Only two commercial flights come into the island from the U.S. each week; when word spreads that a fallen Samoan is being returned from war, thousands turn out at the airport to receive the flag-draped coffin.
"Within the military, people recognize the high casualty rates among Samoans," said Iuniasolua Savusa, the command sergeant major of U.S. Army Europe and the Army's highest-ranking Samoan enlisted man. "On the island, they obviously are well aware of it. But I'm not sure that the general public has any idea of what has been sacrificed there."
Suiaunoa's and the Army's recruiting quotas on American Samoa have become so well known that the other branches of service are taking notice. The Marines recently stationed a full-time recruiter on the island, and the Air Force and Navy are in the process of doing the same.
Yet Suiaunoa's job is not as easy as some of his peers on the mainland might imagine. Four times a year he has to deal with the Armed Services Vocational Aptitude Battery, or ASVAB, the test the Army uses to determine whether applicants are qualified for the services and for which jobs they are best suited. Every time the test is administered, hundreds show up to take it.
Routinely, well more than half fail to score 31, the minimum required to enlist.