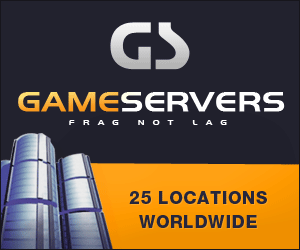 Baltimore Sun
February 3, 2008
Pg. 1C
Consuming Interests
Prepaid phone cards shortchange troops trying to call home from war zone
By Dan Thanh Dang
For soldiers stationed overseas, phone calls are a crucial link to loved ones and the lives they left behind to serve their country.
So when Colin Sawyer's mom in Mount Wolf, Pa., sent him an AT&T prepaid phone card, the 24-year-old Army gunner in Iraq was excited to have the precious 550 minutes to call home.
"I went to use it one night after patrol and an automated voice came on and said, 'You have 55 minutes left for this call,'" said Sawyer, who was on leave recently to visit family.
"I had barely used the card so I thought that was strange. The thing is, letters can take two weeks or more through mail. Where I'm based, I don't have Internet access or phone access every day, so I can go three weeks without any contact.
"So when I can call home, I don't want to worry about whether my call will go through or if I have enough minutes to talk," Sawyer said. "It's happened on other cards she's sent me, too. I never get the number of minutes it says I get on the card."
Sawyer is right. What he stumbled upon is no glitch in the system or an accounting mistake. With prepaid phone cards - whether used by the military overseas or the public here in the States, whether it's AT&T or another carrier - the gap between advertising and reality is exasperating and filled with gotchas.
Some prepaid phone cards come laden with fees, surcharges and insidious expiration dates.
Even worse, the amount of calling time a card owner receives may be nowhere near the amount of minutes advertised on the face of the cards.
"Why can't AT&T just tell you exactly what you're getting?" asks Kathleen Sawyer, Colin's mom. "How is it that when you buy a 550-minute phone card, your son or daughter is not even going to get half of that when they use it?"
The angry mom said she has spent more than $1,000 purchasing 1,200-minute, 300-minute and 550-minute AT&T cards for her son and a 22-year-old daughter who was stationed on a Navy aircraft carrier in the Persian Gulf. It was often a mystery to both her children how many minutes they were actually able to use.
Soldiers based in Iraq, Afghanistan and Kuwait have a variety of ways to connect with loved ones.
The Internet, voice over Internet systems and video calls are available, but access is not always reliable. The military provides free or cheaper phone calls on a government network, but access to that service also is fairly limited.
So the most reliable way for soldiers to call home is through 70 call centers set up by AT&T under contract at military bases in those countries, says Amanda L. Ray, a spokeswoman for AT&T's pre-paid service.
To use the call centers, soldiers talk to an operator who prompts them to dial an 800-number and then enter a personal identification number that comes with each prepaid phone card. A recording then tells them how many minutes they have left on the card.
Other phone cards will work at the AT&T call centers, but the costs are higher since those companies must pay a fee to AT&T to access its private network. For that reason, AT&T cards are the ones predominantly used by military personnel based in those areas, said Gene Retske, senior editor of Prepaid Press, a trade publication in Florida.
Ray concurred, saying, "The best value for soldiers are the AT&T prepaid phone cards that were designed specifically for military members. The rates we extend are more competitive than you would see for commercial long-distance."
While it's admirable of AT&T to operate these cards with service members in mind, and true that the rates are cheaper than most, the way these cards are marketed to military families and soldiers is seriously flawed.
AT&T prepaid cards are easy to find at grocery stores, convenience stores and other retailers. But unless you purchase the card at a military post exchange or the Web site run by the Dallas-based Army and Air Force Exchange Service, which runs the PXes, the per-minute rates can vary wildly.
The AT&T-AAFES card offers calls at 19 cents per minute, while an outside retailer selling an AT&T card could charge you 55 cents per minute.
Buyers who don't know the difference could be short-changing their military loved ones. But even more misleading is what's advertised on the AT&T-AAFES card itself.
The AAFES Web site offers a number of different cards to people "who wish to purchase these cards for our troops serving overseas in Operation Freedom and Operation Iraqi Freedom."
Buyers can purchase one 550-minute card for $27.50, 10 550-minute cards for $275, or 25 300-minute cards for $450. The number of minutes is boldly displayed on each card. Read the fine print on the card, though, and it says under the number of minutes, "Within the U.S./International rates are higher."
In plain English, that means buying 550 minutes ain't gonna get you 550 minutes if you're using the card outside the United States. From Iraq, Afghanistan or Kuwait, it might only get you 143 minutes. (Good luck figuring out exactly how that works out.)
Ray says U.S. law requires that all prepaid phone cards sold in the United States - which can also be used to make state-to-state calls - must disclose the number of domestic minutes on the card. Fat lot of good that does for soldiers overseas.
Who cares how many U.S. state-to-state calling minutes you get when you're in Tikrit?
"We care a lot about our soldiers," Ray said. "We do give a lot of minutes away for free to the military. We work with AAFES to educate buyers and we urge everyone to read the fine print on their cards carefully before they buy them. We want to make sure military families are getting the best value for their money."
We're not questioning AT&T or AAFES level of care for soldiers, but why risk misleading the military and their families? To a soldier in wartime, accuracy is everything. To those marketing to them, accuracy should be key. Regardless of labeling rules, nothing prevents AT&T and AAFES from going beyond them in pursuit of honest marketing.
Lt. Col. William Thurmond, an AAFES spokesman, says the cards are designed for simplicity's sake since service members based in other parts of the world and within the United States use them to call home.
"You have to have a product that is universal," Thurmond says. "We don't want to produce a card that is specific to Iraq, Korea or Japan. ... Good Lord, I don't think we could manage that."
But those cards are marketed to people who buy them to send specifically to Iraq, Afghanistan and Kuwait. Don't they deserve some clarity?
"It's an education issue," Thurmond says. "We're not in the business of misleading people."
The day after our talk, AAFES made a decision to post a disclaimer in a couple of weeks on its Web page where the card is sold to clearly state the accurate number of minutes that soldiers will get in those three countries.
AT&T's Ray was kind enough to offer the Sawyers free calling minutes, but Kathleen Sawyer politely declined the offer.
"I don't want their charity," said Sawyer, who said she's ready to take her complaint to the federal government. "I just want them to be upfront with people."
What to look for
Whether youíre purchasing a prepaid phone card to use here or for a soldier overseas, the Federal Trade Commission offers these consumer tips:
*Ask the retailer if it will stand behind the card if the telephone service is unsatisfactory.
*Donít buy a card based on the number of minutes. Look for the rate for domestic and international calls on the cardís package or vending machine. These rates will vary depending on where you call. If you canít find the rate, call the cardís customer service number before you buy it.
*Be wary of very low rates for international calls since it could indicate poor customer service.
*Look for disclosures about surcharges, monthly fees, per-call access, and connection fees. Some cards add a surcharge to the first minute of use. Others charge an activation fee for recharging cards.
*Check expiration dates. Many cards expire one year after first use.
*Be sure the card comes with instructions you can understand and look for a toll-free customer service number. If thereís a busy signal it may be a clue to a rip-off.
*Make sure the card comes in a sealed envelope or has a sticker covering the PIN.
*Research the card you want to buy online and ask family and friends about their experiences with various cards. If you believe youíve been misled or defrauded by a prepaid phone card company, contact the Federal Communications Commission to file a complaint by e-mail at http:
www.fcc.gov/cgb/complaints.html
or by mail at Federal Communications Commission, Consumer & Governmental Affairs Bureau, Consumer Complaints, 445 12th St. S.W., Washington, D.C. 20554.