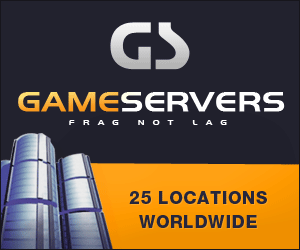 LARRY LAGE
Associated Press
AUBURN HILLS, Mich. -
Chris Webber is ready to go home.
"Joining the Pistons will allow me the opportunity to play the game I love in my hometown of Detroit surrounded by my family," Webber said Monday.
The five-time All-Star will sign with Detroit, returning to the area where he grew up and starred in college at Michigan.
After committing to playing for the Pistons, Webber watched them play Minnesota in front-row seats Monday at The Palace. He was greeted by a rousing, standing ovation.
It was a much warmer welcome than Webber had received previously because of his involvement with deceased Michigan booster Ed Martin that led to NCAA sanctions.
The 76ers cut ties Thursday with Webber by buying out the final 1 1/2 years of his contract, which called for him to make nearly $21 million this season and $22 million next season.
A person involved in the negotiations said Webber will sign a prorated contract for the veterans' minimum to play the rest of this season. The person, who spoke on the condition of anonymity because details of the deals have not been released, said Webber got out of his contract with Philadelphia by agreeing to give $2 million to the Sixers this season and $2 million next season.
Webber, the Pistons and their fans just want to win and that's probably why cheers were heard and smiles were everywhere until Minnesota won 94-90 in overtime.
"We think Chris is going to be a great fit for the way we play," Detroit coach Flip Saunders said. "The guys are excited, I'm excited and the town's going to be excited."
Webber will not be able to practice with his new team Tuesday morning, but he might play Wednesday night at home against Utah perhaps alongside Chauncey Billups, who has been out eight games because of a calf injury.
"That changes everything," Timberwolves coach Dwane Casey said. "You are adding two All-Stars, quite possibly two Hall of Famers, to a pretty good lineup."
Webber is coming back to familiar territory. He was born in Detroit and was one of the nation's outstanding college players at Michigan, leading to him being the No. 1 pick overall in 1993.
His accomplishments, however, were clouded by his ties to a booster that resulted in federal charges against him and NCAA sanctions against the university.
Webber, who was regularly booed at The Palace before Monday, wants to contribute to a contender, and Detroit gives him a chance to do that.
"I look forward to joining a roster of talented athletes and working towards a fourth NBA title for the Pistons and the great city of Detroit," he said.
The 6-foot-10 Webber could start at center next to power forward Rasheed Wallace. The Pistons have the second-best record in the Eastern Conference and are the first team since the early 1990s to advance to four straight conference championships.
Center Nazr Mohammed, who lost his starting job last week, said he wants out if the Webber acquisition leads to him being used even less off the bench.
"I came here to play," said Mohammed, who came to Detroit as a free agent last summer after Ben Wallace left for Chicago. "If I'm not in the plan, I would ask for a trade."
The 33-year-old Webber wanted the rebuilding Sixers to trade him after he averaged 11 points and 8.3 rebounds in 18 games.
Webber has career averages of 21.4 points and 10 rebounds. Sacramento gave him a $123 million, seven-year contract in the summer of 2001.
Last season, Webber proved he could still produce. He averaged 20.2 points and 9.9 rebounds in 75 games - the most he played since the 1999-00 season with the Kings. Webber said in training camp he was feeling as strong physically as he had since surgery on his left knee in 2003.
Webber has learned to play without the eye-popping explosiveness of his prep and college days. He won state high school titles at Detroit Country Day and led Michigan's "Fab Five" to NCAA championship games in 1992 and 1993.
But he is vilified by some for his involvement with Martin.
Michigan took down the banners Webber helped the Wolverines earn as part of its punishment and removed his name and likeness from its media guide and basketball arena. In 2003, the NCAA also forced the school to dissociate itself for 10 years from Webber.
"All of that hurt," Webber told The Associated Press two years ago. "But I still love the University of Michigan."
Webber pleaded guilty to a federal criminal contempt charge in July 2003, a day before jury selection was scheduled to start for his trial on a perjury charge. He was ordered in 2005 to pay a $100,000 fine after he completed 330 hours of community service.
Webber acknowledged lying to a grand jury in 2000, when he said he didn't recall giving money to Martin. Webber also admitted that he gave Martin about $38,000 in cash in 1994 as partial repayment for expenditures Martin made on his behalf.
Martin, who died in 2003 at 69, pleaded guilty in 2002 to conspiracy to launder money and told federal prosecutors he took gambling money, combined it with other funds and lent $616,000 to Webber and three other Michigan players. Martin said he gave Webber and his family $280,000 from 1988-93, a period extending from his freshman year in high school through his sophomore season with the Wolverines.
Because of NCAA violations connected to the case, Michigan was not eligible for postseason play for two years, lost scholarships and was placed on probation.