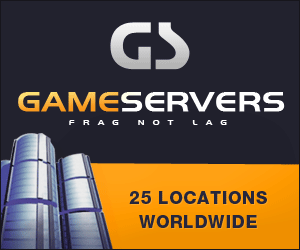 Newport News Daily Press
January 17, 2008
The senator wants to increase the size of the fleet beyond its current target of 313 vessels.

By Peter Frost
ARLINGTON-- Sen. Jim Webb called for a stronger Navy fleet and expressed frustration with Senate Republicans and the Bush administration for obstructionist tactics Wednesday in a speech to the Surface Navy Association.
Webb, a Virginia Democrat beginning his second year in the Senate this month, said the war in Iraq and a slowing economy are "the most serious pair of challenges we've faced since the combination of the Great Depression and World War II."
Echoing comments Tuesday by the Navy's top officer, Adm. Gary Roughead, Webb called for increasing the size of the Navy's fleet beyond its current target of 313 vessels and strengthening maintenance and modernization projects by encouraging more free-market competition among contractors.
"Three hundred thirteen can't do it, I can't see, in the long run," Webb said. "We're building one (submarine) per year and the Chinese are building three per year. We need a strategy based on the United States being a maritime nation, and the United States should be a sea power."
With a current fleet of 280 ships, and only 109 under way, the Navy's fleet, Webb said, is at a 90-year low. During his tenure as Secretary of the Navy, Webb said he oversaw a fleet of 568 ships.
"Simply stated, we are decommissioning Navy ships faster than we are building them," he said. "It is imperative that we reverse this steady slide in shipbuilding."
He said industry, the Navy and Congress all bear responsibility to find ways to cut costs in shipbuilding, and shipbuilding facilities need a steady, reliable stream of work so they aren't forced to lay off workers during slow periods.
With the war in Iraq tying up much of the military's budget, the Navy and shipbuilding have largely taken a back seat in funding, Webb said.
That's an error the Navy might have a hard time in recovering from, he said. With new threats posed by an expanding Chinese military, a flagging economy and other discouraging factors, a strong Navy is as important as any time in the country's history.
A key goal of the next administration must be to wind down the situation in Iraq — a war Webb called a "strategic blunder" — so more troops and resources can be deployed elsewhere, he said.
"We have economic issues, and we have issues of national security and military policy. At the same time, we have way too much bickering in this government," Webb said. "It is extremely frustrating."
After Democrats took control of Congress following the 2006 mid-term elections, the White House and Republicans in Congress "made a conscious decision that there would be no victories on major issues and, particularly on national defense issues" for Democrats, he said.
Obstructionist tactics by Senate Republicans led to 62 filibusters of Democratic-lead proposals in 2007, more than the previous record of 61 over a two-year period, he said.
"We've got to get into the political process the notion that the issues confronting us are greater than political parties," he said.
With time left in President Bush's last term winding the final turn, the president "has got to realize that if he wants any kind of legacy at all, (the administration) has to start cooperating," Webb said. "He better step up."