Zeno's Warbird Video Drive-In December 2012 Newsletter
Hello World War 2 & jet aircraft fans --
You are invited to drop by Zeno's Warbird Video Drive-In
http://www.zenoswarbirdvideos.com
to view our December flight of six exciting classic aviation showing over the Web. All our films are now streaming in high quality, cross platform & device broadband video.
As always, all of the videos showing on our web site are for your free viewing pleasure. Please help "spread the word" by liking us on Facebook.
My thanks to Military Quotes for permission to post here.
Now showing in December "At the Matinee" at Zeno's Drive-In
Free admission!
http://www.zenoswarbirdvideos.com/MATINEE.html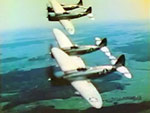 The 362nd Fighter Group On the prowl over Germany in Color - NEW
Remastered for broadband streaming
. Exclusive documentary! Select 362nd Fighter Group P-47 Thunderbolt fighter/bombers were specially equipped with color movie cameras to capture thrilling ground and air attacks as they happened. These squadrons were tasked with striking targets inside Germany as the war against the Third Reich entered it's final act in Spring, 1945. The result is unique "from the cockpit" views putting you in the middle of attacks on tanks, airfields, trucks, rail yards, bridges, trains, fighters, and more.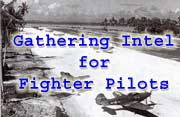 Collecting and Reporting Enemy Information by Fighter Pilots in World War 2 - NEW
This training film features P-39 Airacobras of "the 181st Squadron" carrying out a complete mission, with an emphasis on briefing sessions, gathering intelligence during a combat mission, and how to give accurate after action reports. Basic squadron tactics are also covered. This is a very rare look inside fighter pilot tactical training in World War 2.

Research Test Flight of Convair Model 7002 - XF92A Airplane - 1948 New
This little gem would be right at home in the movie "The Right Stuff," showing early delta wing jet flight testing at Muroc Air Force Base. The print had severe color shifts & fading that I digitally corrected
.
This rare color film shows the 7002 being tested by Consolidated (Convair) in 1948 at the Muroc Test Base in California, (later Edwards Air Force Base). Although reportedly underpowered & a handful to fly, it's hard to imagine a more influential aircraft. The delta wing was not only adopted in the Convair's F-102 and B-58, but also in a long series of other US, British, French, and Russian designs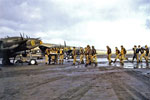 John Huston's "Report from the Aleutians" (Restored Color) NEW
Remastered for broadband streaming
. This classic color film, directed and narrated by Academy Award Winner John Huston, shows the first offensive steps of the rapidly expanding Army Air Corps at the dawn of World War 2 in the Pacific. Rare early war color footage includes P-39 Airacobras, the first operational deployment of P-38E Lightning fighters, B-25 Mitchells, Navy PBYs and some of the first missions flown by B-24 Liberator bombers by US forces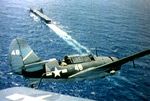 The Fighting Lady (Restored Color)
follows the fictional career of an Essex Class aircraft carrier from the Marcus Islands campaign, through Tinian, Truk, the "Mariana's Turkey Shoot" and much more. But don't let the term "fictional" miss lead you. All of the footage shown in this fascinating composite documentary is real -- shot by combat cameramen on board ship and in the air, showing actual Navy and Marine pilots and crewmen up close and personal.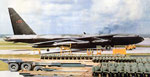 B-52 Vietnam: Operations Out of U Tapao Air Base, Thailand
The focus of this dramatic film is an "Arc Light" bombing mission flown by Pilot Captain George Dietrich and the crew of B-52 D "075," 4258th Strategic Wing out of U Tapao, Thailand in support of the besieged marine base at Khe Sahn in 1968. You'll see every aspect of the mission from Wing briefing, pre-fight check & takeoff, through the bomb run and final touch down. This film is a favorite among B-52 vets!
We also show 1940-45 vintage WWII Army & Navy films and pilot's manuals on how to fly the F4U, F6F, P-38, P-39, P-40, P-47, P-51, P-61, TBF/TBM, AT-6/SNJ, B-17, B-24, B-25, A-20, A-26, B-26, B-29, and Stearman N2S. Alert! - don't miss the F-86 & B-58!
Zeno
Zeno's Warbird Video Drive-In
World War II Aviation Videos Playing Online 24/7
http://www.zenoswarbirdvideos.com
Now on Twitter @ZenosWarbirds
Web Videos: P-47 Action, WW2 Fighter Tactics, XF92A, WW2 Carriers, B-52s & more