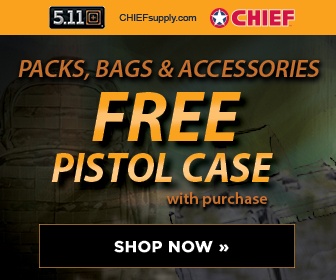 Mobile (AL) Press-Register
March 2, 2008
Pg. 1
By George Talbot, Political Editor
AVONDALE, La. -- A day after the U.S. Air Force announced one of the biggest defense deals in U.S. history, the Pentagon's chief weapons buyer commended the service for its rigorous work in selecting a manufacturer for its next-generation fleet of jet tankers.
John Young, the undersecretary of defense for acquisition, said Saturday that the Air Force "did its homework, and did it well" in selecting Northrop Grumman Corp. for the proposed $40 billion tanker contract over a rival bid from Boeing Co.
"We did this in strict accordance with the laws," Young said in an interview with the Press-Register. "The Air Force, in my opinion, did an outstanding job."
Young, 45, a native of Savannah, Ga., signed off on the hotly contested, 179-plane deal late Thursday. As the Air Force was announcing its choice Friday afternoon, Young was en route to the Gulf Coast, where he attended a Saturday christening for the USS New York at Northrop's Avondale shipyard near New Orleans.
Young, speaking to the newspaper on the sidelines of the event, said he was confident the Air Force's evaluation would hold up under scrutiny. Boeing supporters blasted the choice, which is expected to bring a 1,500-worker aircraft assembly plant to Mobile.
Young said he was aware of the criticism but believed the Air Force's selection process was sound. He said job creation and other political factors were not part of the evaluation.
"I think the Air Force can easily and comfortably explain everything they did and how they did it," he said. "They can explain exactly what each team proposed and how they were graded."
The tanker contest was roiled on the eve of the announcement when it was revealed that the Air Force had made a late change to its criteria used to assess the two bids.
Young declined to comment on the controversial change, saying specific details of the Air Force's evaluation process would first be discussed with the bidders.
Boeing said it plans to meet with the Air Force before deciding whether to file a formal protest.
Key to the tanker competition, Young said, was an innovation he introduced that could become standard in the future -- an independent board to track the Air Force as it conducted its evaluation.
"There was some initial anxiety within the Air Force about being shadowed. Now, the Air Force views that team as extremely valuable," he said. "They saw things the Air Force, being so close to it, couldn't see. And they gave advice that I believe helped them avoid mistakes."
He said the team of civilian and military analysts may help the government fend off potential protests.
"I think they will be called on to give their second opinion, and that will give people a sense of confidence. I know some people are upset and they're going to want answers from a source other than the Air Force. And we have that team."
Young was a proponent of dual sourcing during his tenure as the Navy's top arms buyer. He orchestrated the Littoral Combat Ship program, which includes Mobile's Austal USA as one of two teams vying to build a new fleet of Navy ships.
But Young said he saw no advantage to splitting the tanker contract, a move suggested by some officials -- including Northrop supporters, at least prior to Friday's award -- as a political compromise.
"I came in at a stage where we already had the proposals and the strategy was set. So it would have been extremely complicating and, potentially, grounds for protest for me to change the strategy," he said.
"But even then my responsibility is to see that it's done right. So I can tell you I looked at (a split buy) pretty hard, and I just don't think it makes sense," Young said.
He said he supports the Air Force plan to replace its 500-plus aging KC-135 tankers in a series of three competitions over the next four decades.
"I feel pretty strongly we should do this the way the Air Force outlined," he said. "Northrop won the first phase but it is not a given that they'll win the next one. So that's what the government gets -- a constant competition."
Young, appointed to his position last November, said a clean contest was critical to restore the Air Force's integrity. The last attempt to acquire tankers, a $23.5 billion lease deal with Boeing, collapsed in scandal.
Young said he is committed to reforming the defense acquisition process to prevent protests, which can take months to resolve and cost thousands of dollars to litigate.
"The one thing that's killing the government and, frankly, the taxpayer, is when we have a competition and errors are made either by industry or the government," Young said. "So I'm really making a push and asking the department to do competitions in a different way. And I think the (tanker award) is one of those pathfinders. It could be a model for us going forward."