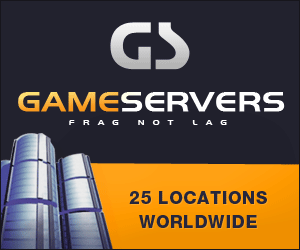 Arizona Daily Star (Tucson)
November 24, 2006
By Kathy Gannon, Associated Press
QALAT, Afghanistan — Until the Taliban were driven from power, Mullah Ehsanullah was an intelligence official, enforcing the militia's Islamic orthodoxy in eastern Afghanistan.
Five years later, he is again busy in the Taliban ranks, shepherding recruits through the guerrilla training camps hidden in the rugged terrain here and in Pakistan's tribal regions across the border.
He says a new generation is learning tactics such as suicide bombings and remote-detonated explosives that have had devastating effect in Afghanistan.
These recruits have contributed to the average of 600 attacks launched each month this year against government officials, NATO and U.S. soldiers, the Afghan National Army and police.
The religious militia is capitalizing on the anger and frustration of Afghan civilians against their foreign-backed government, seen as deeply corrupt and slow to bring improvements or even basic security to the more remote regions of the country, Ehsanullah and others say in interviews.
"The people in the beginning were saying that 'OK, the war is finished. We want stability. It is time for peace. It is over,' " Ehsanullah said.
Anarchy of '90s is back
But government help hasn't reached many Afghans, and much of the country has returned to the same 1990s anarchy and lawlessness that gave rise to the Taliban's iron-fisted rule.
Taliban fighters defend villagers against criminal gangs that often are linked to the government, he said. Also boosting Taliban ranks are Western airstrikes that often kill civilians along with combatants.
"If this is all they are going to do for us is kill us, they should get out," Ghulab Shah, a middle-aged man from Ashogho in southern Kandahar, shouted after nine of his neighbors were killed as they slept when a NATO bomb blasted their home.
Kandahar Gov. Asadullah Khalid shares the frustration. "How are we supposed to bring security to the country with this kind of thing happening?" he asked.
The Taliban defeat in 2001 provoked a backlash against their harsh rule and a surge in support for the new government. From Zabul province in southeast Afghanistan, 2,000 young men went to Kabul to sign up for the new national army or police forces.
All returned, police officials say, frustrated by poor salaries or perceived ethnic bias in the new government. All but four joined the Taliban, they said.
Gangs called a major threat
And to the common people, criminal gangs abetted by the police and military are as big a threat in many areas as the fundamentalist militia, said Noor Mohammed Paktin, Zabul's police chief.
"Many times when they say Taliban attacked cars on the highway, it is thieves, sometimes … with the help of the police," Paktin said in Zabul's provincial capital, Qalat.
Paktin said he has tried to weed out corruption, but he complained that his officers earn only $60 a month and haven't received even that in the past three months. He said his letters to the Ministry of the Interior asking what happened to the money have gone unanswered.
Corruption is so widespread, he said, that in some villages people have quit dealing with officialdom and turned to Taliban councils to resolve disputes.
On top of bribery and extortion among security forces, some top government officials tolerate Afghanistan's thriving drug trade, the police chief said. "I am trying my best to control drug traffickers," he said. "But inside the government, I am getting trouble. The drug mafia has its links inside the government."
Karzai downplays corruption
In an interview with The Associated Press in his offices in Kabul, President Hamid Karzai said corruption's part in fueling the insurgency has been overstated.
Instead, he said the main problem is Pakistan's government and that its failure to control its tribal areas was fostering the Taliban resurgence.
The Taliban also have made an ally of Afghanistan's endemic poverty. They recruit many disaffected and unemployed young men within Afghanistan and in places such as the Qari Jangel refugee camp in Pakistan's remote southern Baluchistan province, said Christopher Alexander, deputy special representative of the U.N. secretary-general in Afghanistan.