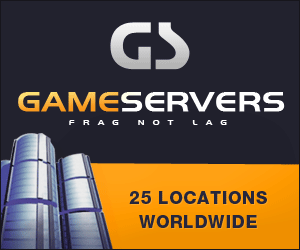 Arizona Daily Star (Tucson)
December 15, 2006
By Jeff Nesmith, Cox News Service
WASHINGTON — An accident that occurred as a decades-old nuclear warhead was being dismantled at the government's Pantex facility near Amarillo, Texas, could have caused the device to detonate, a nonprofit organization charged Thursday.
The Project on Government Oversight said the "near miss" event, which led the Energy Department to fine the plant's operator $110,000, was due partly to requirements that technicians at the plant work up to 72 hours per week.
The Pantex plant, 17 miles northeast of Amarillo, is the country's only factory for assembly and disassembly of nuclear weapons.
The organization said it was told by unidentified experts who were "knowledgeable about this event" that the accident, in which an unsafe amount of pressure was applied to the warhead, could have caused the device to detonate.
The oversight project also released an anonymous letter, purportedly sent by Pantex employees, warning that long hours and efforts to increase output were causing dangerous conditions in the plant.
In a two-paragraph statement, BWX Technologies, the company that operates the Amarillo facility under a contract with the Energy Department, said it "takes seriously any employee concerns about safe operations" and was comparing statements in the anonymous letter "with the reality of day-to-day work."
BWX spokeswoman Erin Ritter declined to comment beyond the statement.
Julianne Smith, a spokeswoman for the Energy Department, which owns the Pantex plant, declined to respond to safety complaints outlined in a letter from oversight project Executive Director Danielle Brian to Energy Secretary Samuel Bodman.
However, records show that the department last month fined BWX $110,000 for the accident and another event involving the same warhead.
In a letter to Dan J. Swaim, BWX general manger of the plant, the Energy Department said the company had "significantly delayed" disclosing the incidents and then submitted a "factually inaccurate and incomplete" report.
The letter, signed by Linton Brooks, head of the National Nuclear Security Administration, did not say the incidents could have caused a nuclear detonation or what kind of warhead was being dismantled when they occurred.
It said that during three separate unsuccessful attempts to dismantle the warhead in March and April of last year, workers applied too much pressure to the device and a safety mechanism failed to work.
Oversight project investigator Peter Stockton, a former Energy Department official, said the device was a W56 warhead, with a yield of 1,200 kilotons, 100 times the destructive power of the Hiroshima bomb.