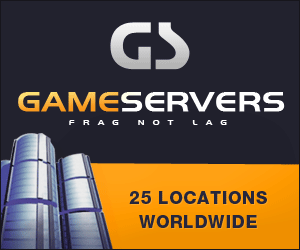 USA Today
May 23, 2007
Pg. 7
Companies' Iraq Contracts Worth Total Of $3.3 Billion

By Matt Kelley, USA Today
WASHINGTON - The government watchdog that monitors Iraq reconstruction programs will conduct the most sweeping review of contractors since the war began, auditing four companies with combined contracts worth $3.3 billion. The audits come amid complaints of lax oversight of the $35 billion in taxpayer money spent so far to rebuild Iraq.
Previously the watchdog agency, the Special Inspector General for Iraq Reconstruction, has investigated individual projects to identify mismanagement, waste or fraud. A top-to-bottom review of all contracts within a single company allows investigators to determine whether companywide problems contributed to the projects' success or failure, SIGIR spokeswoman Denise Burgess said.
Burgess said auditors chose the four companies because they received a large portion of reconstruction money. The audits will help answer the broader question, "Where did the money go?" Burgess said.
Decisions on future audits of individual companies would be made after the current four investigations are completed, she added. Pentagon auditors have said there are about 100 prime contractors in Iraq.
Pentagon auditors have identified $10 billion in questionable and unsupported spending in Iraq, but critics say little has been done to hold anyone accountable. After more than four years of war and reconstruction, six companies have been banned from contracting, three suspended and one fined. Only two are based in the USA.
"Some U.S. contractors who have lined their pockets with taxpayer dollars are not accountable to anyone," House Foreign Affairs Committee Chairman Tom Lantos, D-Calif., said at a hearing Tuesday.
The four companies to be audited are:
•
Parsons Corp.,
a construction company with more than $2 billion in Iraq work. Previous SIGIR audits found mismanagement and shoddy workmanship by the California-based company, including on a contract to build 151 health clinics. Parsons delivered 20 completed facilities after spending more than $200 million. Parsons spokeswoman Erin Kuhlman said the company did the best it could in a war zone and is cooperating with the latest probe. "In Iraq, things cost more than originally anticipated. Security costs added to a lot of that," Kuhlman said.
•
Blackwater USA,
a North Carolina-based security firm, paid about $766 million to protect diplomats and contractors in Iraq. A 2005 audit for the State Department said the firm's time-keeping procedures were inadequate and Blackwater had improperly inflated its proposed profits on the contract. Blackwater spokeswoman Anne Tyrrell did not respond to repeated requests for comment.
•
Aegis Defence Services,
a London-based security firm with a nearly $300 million contract to protect Army workers and gather intelligence for other contractors. A 2005 audit found some lapses in record-keeping but said the problems were fixed before the audit was completed. Aegis spokeswoman Kristi Clemens said SIGIR had not yet contacted the company about the audit. "We welcome the audit," she said. "We think we've served the U.S. government very well."
•
BearingPoint,
a Virginia-based consulting firm hired by the U.S. Agency for International Development on a $240 million contract to help Iraq build a private-sector economy. BearingPoint spokesman Steve Lunceford said the company hasn't been contacted about the audit but would cooperate fully. "We're confident of our performance," he said.
In addition to the inspector general's companywide audits, Congress, the Pentagon and the Justice Department also are stepping up their oversight of contractors.
The Army, for example, has taken the first step toward possibly banning Parsons from new contracts, telling the company in a March letter that SIGIR's findings "cast doubt on Parsons' present responsibility as a government contractor." The Army's anti-fraud office requested company policies to prevent waste and misconduct. Parsons submitted that information earlier this month, Parson's Kuhlman said.
The move could signal a greater willingness to take action against large contractors, said Scott Amey of the Project on Government Oversight. "Making Parsons put all their cards on the table and prove they're a responsible contractor is a huge step for the government in protecting taxpayers," said Amey, a lawyer for the non-partisan watchdog group.
The Justice Department also formed a multiagency task force last fall to investigate and prosecute cases of contracting fraud in Iraq. "It's a priority area, and we are going to make these cases," Barry Sabin of the department's criminal division told the Senate Judiciary Committee in March.
House Oversight Committee Chairman Henry Waxman, D-Calif., held a hearing in February on $5 billion in possible inflated charges identified by the Defense Contract Audit Agency. The Pentagon made final decisions on $2.6 billion of those invoices, withholding $632 million, agency head William Reed testified.
"I don't have a sense that the Defense Department is using the tools it has to combat what has become a multibillion-dollar problem," Waxman told USA TODAY.
In addition to withholding payment, the government can take these actions:
•
Suspensions or debarments.
Only one U.S.-based contractor, security firm Custer Battles LLC, has been barred from new government work under the Army's Suspension and Debarment Program. It was accused of submitting false invoices — charges that the company denied.
•
Penalties.
One company, Eagle Global Logistics, paid $4.3 million to avoid a contracting ban. The Texas-based shipping company was accused of adding an improper "war risk" surcharge on shipments to Iraq and passed along a subcontractor's inflated charges for renting shipping containers. It admitted no wrongdoing.
•
Criminal prosecutions or civil lawsuits
. Twenty-five people, but no corporations, have been charged with crimes related to Iraq contracting, and 16 of them have been convicted so far. The Justice Department also can file or join in False Claims Act lawsuits against contractors. It has done so in only one case: Eagle Global.
Punishment varies for fraudulent contractors
Suspected overbilling by contractors: $5 billion
Payments withheld by the Pentagon: $632 million
Debarments: 19 (six firms, 13 individuals)
Suspensions: 14 (three companies, 11 individuals)
Proposed debarments: 10 (two companies, eight individuals)
Sources: House Oversight Committee, Special Inspector General for Iraq Reconstruction, Army Suspension and Debarment Office, Air Force Office of General Counsel and Defense Contract Audit Agency