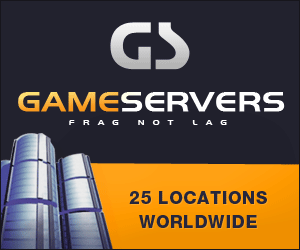 USA Today
December 20, 2007
Pg. 1
With communicating easier than ever, troops, families walk fine line
By Rick Hampson, USA Today
On the war's fifth Christmas, here's a tableau Norman Rockwell might have appreciated: the family gathered by the tree for a new holiday ritual — the phone call from Iraq.
There are the soldier's parents and siblings, spouse and children, aunts, uncles, cousins. As the phone passes from hand to hand, everyone says the same thing. "Are you OK? Stay safe! I love you." The conversation is intense and emotional. And it is less than entirely honest.
That's because the purpose of this call — like tens of thousands of real ones that will take place this holiday season between the home front and the war zone — is not to inform and enlighten, but to comfort and support. Few of the callers, here or there, tell the whole truth all the time.
Cindy Hayes, 32, is an Army wife who lives with her daughter near Fort Campbell, Ky. When she talks with her husband, Zack, in Iraq, "I don't tell him anything that would distract him. If our daughter's sick, I just say she's sick. I don't give any details, because he'll think about that while he's on a mission."
Nor does she ask about what he's doing: "I don't want to know anything. I've heard stuff I shouldn't have heard when he was home. Now, we don't talk about it at all."
Because people separated by the Iraq war can communicate so quickly and easily, many are careful about what they say, via text messages, e-mail, video and phone — not so much to protect military secrets as to protect each other. In the military, the mantra is: "Keep it positive."
The spouse at war doesn't say he almost got his leg blown off.
The spouse at home doesn't say Junior flunked biology or Sis came home with a nose ring. She doesn't say someone's been breaking into the empty houses near the base. She doesn't say she cries in the shower so the kids won't see.
Hayes acknowledges the cost of such survival tactics. In a way, she says, perpetual discretion "compromises a marriage. You're almost lying to make sure he's peaceful and happy."
Constant contact allows some people to give too much information — and forces others to give too little. On the line to Iraq, the old Rockwell virtues — openness, honesty, spontaneity — don't always apply. Not even at Christmas.
In Iraq, for the first time in U.S. military history, the human voice has become the most important link to home.
Troops who invaded Afghanistan in 2001 sometimes were out of direct contact with their families for weeks or months. Now, servicemembers head to Iraq with laptops, prepaid phone cards, software for Internet phone calls and video cameras.
In 2004, according to a survey by U.S. Military Academy sociologist Morten Ender, one-quarter of the troops in Iraq called family or friends in the States at least twice a week, and 10% phoned daily. Because more troops have cellphones now, Ender says calling frequency probably has increased significantly among the current force of 160,000.
They log more than 11.6 million minutes a month, according to the Defense Department.
The military has installed thousands of phone lines and established scores of Internet cafes in Iraq. The USO has given away more than 2 million prepaid phone cards. The Freedom Calls Foundation provides 1.5 million free calls a month to servicemembers and families.
As a result, the spouse-at-war can remain involved at home — to hire a lawn service, pay the bills, yell at the kids.
Last month, Army Maj. Eric Karis participated by phone in his daughter's parent-teacher conference in Fayetteville, N.C.
"If there's a real problem with the kids, I'll let him step in and say to them, 'Knock it off — listen to your Mom!' " says Karis' wife, Margaret.
When Gwen Devera-Waden was first deployed in 2005, she was able to call her husband and kids in North Carolina once a week; on this tour, the Army major can call every day. Spc. Brandi Palmer, an Army reservist, calls Salt Lake City first thing in the morning to speak to her 18-month-old daughter, Camri.
"It's so reassuring to hear her little voice, and hear her say, 'Mama!' when she hears my voice," Palmer says. "It's good to know she still knows who I am."
Each type of communication has its niche. E-mail is for daily details, minor news and quick questions (Where's the checkbook?). Video conferencing is for special occasions — everything from births to custody hearings. Letters are for romance and reflection.
The phone is for the most immediate and intimate conversations.
"It's a true connection, because you can tell from his voice how he's really feeling, if he's tired or happy or what," says Jessica Kurtzman of Fort Campbell, whose husband, Josh, commands an Army company in Samarra.
"One phone call can make everything happening at the time go away, and lift the spirits," Marine Sgt. Randy Morrow says. "Anytime I can talk to my wife and children on the phone, it is a great day."
Army Maj. Christopher West of Memphis likens a call home "to saying a prayer. … Once you finish, and feel that your prayer has been heard, you feel a whole lot better."
But because of what Ender, the West Point sociologist, calls "information overload," the home front sometimes intrudes on the war zone, and vice versa.
In a 2005 study reported in the September issue of the journal
Military Medicine
, researchers found that home-front issues — including family, money and legal problems — worried troops stationed in Baghdad more than combat.
Constant contact with home "is as much a hindrance as a blessing," says Army Maj. Denise Michel of Lockport, N.Y.
"It increases the inability to focus here, and doesn't allow adjustment and consistency on the home front," Michel says. "And it increases depression, worry and frustration in some (who) realize they have no control over the things they once did."
Don Williamson, an Army chaplain in Afghanistan and a father of four from Missoula, Mont., commanded infantry on an earlier tour in Iraq.
"If a soldier does call home every day" and sometimes twice a day, he says, "then spouses simply tell their soldiers everything that is going on — good, bad and indifferent."
Personally, he says, "when I call home, my wife does not need to tell me that our youngest threw a tantrum, or the two oldest are fighting constantly."
Constant contact also has a downside at home. Families accustomed to daily phone or Internet contact with Iraq can be spooked when the military cuts off communication because of an enemy attack or a U.S. casualty.
"When you don't get a call, it's all you think about," says Pat Vardaro of Norwood, Mass., whose son, Pat Jr., is an Army officer. "Your imagination runs away from you."
This fall, Vardaro went for three weeks without hearing from his son — and was in the shower when he finally called.
Nothing hurts worse than missing a call.
Cindy Hayes was in a department store when Zack, an Army staff sergeant who escorts long-distance convoys, was able to place his first call home in weeks.
She realized she'd missed the call only after she was outside in the parking lot and heard her phone's voice-mail beep. She started sobbing.
Now she sleeps with her cellphone under her pillow and has moved the bed closer to the window for better reception. Like a lot of other military wives, she's always checking her phone signal.
Sometimes, a call only reinforces the sense of separation. Army Sgt. Neil Conant calls his wife, Ashley, at Fort Carson, Colo., almost daily from Baghdad.
She says she loves their talks, but it's almost easier when he can't call: "If I'm not talking to him, I'm not missing him so much. It's like I don't know he's missing."