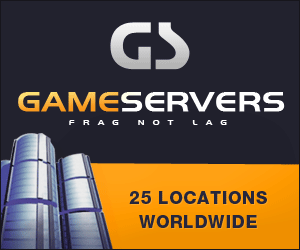 San Diego Union-Tribune
May 24, 2007
Pg. 1
By Steve Liewer, Staff Writer
The amphibious assault ship Peleliu glided from the San Diego Naval Base at 32nd Street yesterday with no plans to wage battle during its four-month deployment.
Instead, it will follow in the wake of the hospital ship Mercy's 2005 and 2006 humanitarian-aid missions to Southeast Asia and Oceania. The Peleliu will steam from one tropical port to the next to offer medical care in places doctors don't visit often.
These are uncharted waters for the Peleliu. Navy warship crews frequently have offered assistance after natural disasters, and they carry out goodwill projects whenever their vessels drop anchor in foreign ports, but never before has a warship embarked on a purely humanitarian mission.
"There's a huge human need that we can fill," said Capt. Bob Kiser, lead surgeon for the Navy's Pacific Fleet. "We are trying to give people who are in disadvantaged circumstances some hope."
Not everyone thinks helping the sick should be the military's job. Some defense analysts said the ever-shrinking Navy should stick to fighting instead of medical trips based on diplomatic needs.
"There's got to be a military benefit," said James Jay Carafano, a defense analyst with the Heritage Foundation, a conservative research group in Washington, D.C. "If it's flat-out public relations ... then that's not an appropriate use of military resources."
During a predeployment pep talk Monday aboard the Peleliu, Rear Adm. Mark Balmert told crew members they were chosen for a mission that might become the blueprint for future ones.
"The East Coast is watching as they try to figure out whether they're going to do the same thing," Balmert said.
The Peleliu's sailors seemed to accept a job that doesn't involve rattling sabers and hunting enemies.
"The whole mindset is completely different. We're actually going to help people," said Chief Petty Officer Katherine Gutierrez, 37, a master-at-arms aboard the ship. "Because we're the first, there's a lot of pride involved."
U.S. government officials hope the work of the Peleliu's crew and a medical staff drawn partly from civilian charities will shore up the United States' reputation around the world.
A public-opinion poll conducted last year by Terror Free Tomorrow, a bipartisan and nonprofit group in Washington, D.C., found that large majorities of people surveyed in Indonesia, Bangladesh and Pakistan said they looked more favorably on the United States after the U.S. military's recent humanitarian-aid missions there.
"It's medical diplomacy, if you will," Navy Secretary Donald Winter said during a speech last week to the San Diego Military Advisory Council. "The lesson we've learned is that it provides us with tremendous benefits in return."
The Peleliu earned the assignment because it has vast storage space in its hull to not only carry cargo, but the small boats and helicopters that will transport those goods ashore as well, Kiser said. The ship is about three-fourths the length of a Nimitz-class aircraft carrier.
The Peleliu's three operating rooms and 48 hospital beds give it a larger medical space than an aircraft carrier, said Cmdr. Amir Harari, the Peleliu's medical director. He expects the medical staff to treat up to 30,000 patients, about 10 times more than on a typical tour.
During the voyage, the Peleliu will drop anchor in various ports throughout the southwest Pacific. The destination countries include Vietnam, the Philippines and Papua New Guinea, according to the Web site for one of the participating charities. The ship will stay at least a week in each location.
Its medical staff is beefed up with civilians from groups such as Project HOPE, the Aloha Medical Mission and dental students from the University of California San Diego. Once ashore, they will join doctors and nurses living in the nations to treat minor health problems and give eye and dental exams.
Meanwhile, Navy construction battalions will build or fix clinics and water systems.
Aboard the Peleliu, surgeons will repair cleft palates and remove cataracts.
"(We're) going to be providing care to people we normally wouldn't see," said Harari.
The Peleliu's aid mission comes at a time when the Navy, like the United States' other armed forces, is showing signs of strain. In the past five years, the Navy has trimmed 36,000 sailors – about 10 percent of its strength. It also has sent 12,000 to the Middle East and east Africa to fill ground-based roles.
About 1,000 Peleliu crew members are taking part in the humanitarian mission, said Lt. Cmdr. Christy Hagen, a spokeswoman for the Pacific Fleet. Roughly 100 military medical personnel also are onboard.
"To tie up that number of active-duty personnel when we have hospital ships is ludicrous," said Norman Polmar, an independent naval analyst from Alexandria, Va.
Some analysts noted that the estimated $20 million price tag for the Peleliu's diplomatic journey is less than 10 percent of the cost of a single day of U.S. military operations in Iraq and Afghanistan.
"We know from the aftermath of the 2004 tsunami (in south and Southeast Asia) and the 2005 Pakistan earthquake that among the people we've helped, it makes a lasting and very positive impression of the United States," said Winslow Wheeler, an analyst at the Center for Defense Information in Washington, D.C., which is typically skeptical of defense spending.
Some jobs require a force as skilled as the Navy, said Loren Thompson, chief operating officer and military analyst for the Lexington Institute in Arlington, Va., a research group that favors limited government.
"If we had the ability to deliver medical care overseas through the Department of Agriculture, then we should do that," Thompson said. "The military has so many people with so many capabilities. It can take on a civil affairs mission like this."
The military's aid missions didn't become official policy until Nov. 30, 2005. At the time, acting Deputy Defense Secretary Gordon England signed a directive ordering the armed forces to make stability operations – Pentagon lingo for postwar or post-disaster nation-building – a "core mission."
England largely wanted to make sure that U.S. military forces knew how to plan and carry out reconstruction work of the kind needed in Iraq and Afghanistan.
Last year, the Navy took that aim a step further by sending the San Diego-based Mercy hospital ship to Southeast Asia for a reprise of its post-tsunami mission in 2005. The Mercy's sister ship, the Comfort, is slated to begin a similar voyage to Latin America this summer.
If the Peleliu's trip goes well, more warships might take on humanitarian duties to complement the work of the hospital ships.
The excitement grew this week as the Peleliu's sailors loaded supplies for their deployment.
"I prefer to do this kind (of mission)," said Petty Officer 3rd Class Hector Camarino, 26, of Brawley. "It makes you feel good. You get a warm, fuzzy feeling."