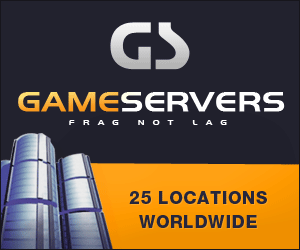 Washington Post
September 13, 2007
Pg. B1
At New Walter Reed Center, Amputees Try to Readjust to Life in or Out of Battle

By Steve Vogel, Washington Post Staff Writer
With the fanfare of military music and a jump by paratroopers from the 101st Airborne Division scheduled to mark the event, the Army will open an amputee center today at Walter Reed Army Medical Center in an attempt to better rehabilitate the troops returning from Iraq and Afghanistan who have lost arms and legs.
The $10 million state-of-the-art center at Walter Reed, whose campus is set to close in 2011, features virtual reality rehabilitation equipment, a gait laboratory to help veterans with prosthetics walk and run and a two-story rock-climbing wall -- all tailored to get troops back on active duty or on with their lives as civilians.
The facility, the Military Advanced Training Center, also represents an attempt to rehabilitate Walter Reed's image, which was battered after disclosures of poor long-term care for injured veterans.
The decision to build the amputee center predates the controversy that erupted in February as well as the determination in 2005 by the Base Realignment and Closure Commission to close Walter Reed and consolidate it with the National Naval Medical Center in Bethesda.
The project won a hearty endorsement from Staff Sgt. Ramon Padilla, an injured Army soldier touring the facility yesterday. "Screw the expenses," he said. "Do what you have to do to help soldiers recover better and to have a healthy life."
Plans for the 31,000-square-foot center were authorized in 2004 after wounded troops started returning from Iraq, but the project was nearly canceled the next year after the decision to close Walter Reed.
"This building, quite frankly, was almost not built," said Elihu P. Hirsch, project manager for the U.S. Army Corps of Engineers. But after much debate, the Army concluded that it could not wait four years for medical facilities to open in Bethesda and at Fort Belvoir.
Padilla, 32, was serving with the 173rd Airborne Brigade in Afghanistan in July when a rocket-propelled grenade severed his left arm and cracked his skull, leaving him with a traumatic brain injury. His left arm has been fitted with a prosthesis.
"People can't wait to use the facility," he said.
Padilla, who said he hopes to return to active duty and would need to requalify with his weapon, was eager to try the center's weapons simulator.
Lying prone on a green mat behind sandbags, Padilla cradled the barrel of a modified M4 with the hook of his prosthetic arm and fired laser beams at a calibrated screen. "Awesome," he said, after squeezing off four rounds. "That brings back memories."
Padilla was particularly impressed by the virtual reality platform, set up like a video game in a dark room. Patients can walk or run on a treadmill atop an undulating platform.
A curved projection screen in front of users immerses them in various environments, such as a jungle, city or lake. The response to obstacles or objects flashed on the screen is gauged and is used in training to improve balance and coordination.
"There'll probably be a three-hour line waiting to use this," Padilla said. "Guys will be pulling rank."
The center has a gym equipped with weight and cardiovascular equipment, including a track with an oval-shaped suspension harness system that allows injured veterans to walk or run while tethered to the ceiling.
"It's great," said Army Sgt. 1st Class Jacque Keeslar, 38, who lost his legs to a makeshift bomb in Iraq. "It's a thousand times better than what we had."
Keeslar strapped on a harness and scaled the 22-foot rock wall in barely more than a minute, expertly moving his prosthetic legs up the handholds. "Lots of burn in the arms," he said after returning to the ground.
Construction of the cinder-block building, designed by the firm of Ellerbe Becket and built by Turner Construction, began in November and was done on a fast-track basis.
"It's not a building you'll see on the cover of Architectural Record, but it's one our clients are happy with," said Thomas G. Anglim, director of government services for Ellerbe Becket.
Hirsch said project workers were motivated by seeing on a daily basis the injured troops who will use the facility.
"That gave you the intangibles of why we're building this building," Hirsch said. "Everybody on the project has been working with great feelings of satisfaction."
The building has been designed so equipment can be removed and relocated to an amputee center that probably would be constructed at Fort Belvoir or in Bethesda.
Today's grand-opening ceremony has been designed with an emphasis on hoopla, with the 101st Airborne Division's parachute demonstration team scheduled to jump onto the parade field at Walter Reed.
"This isn't about publicity," said Maj. Gen. Eric Schoomaker, the hospital commander. "We hope the stories and attention associated with the opening of the facility will remind the nation that these warriors deserve the best, and we are striving to give them the best medical care and rehabilitative support possible."