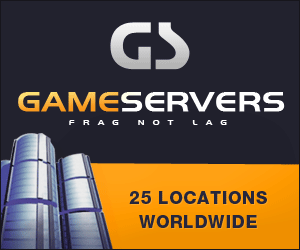 OAKLAND, Calif. (AP) -Out on the court, Al Harrington assured the Golden State Warriors' fans that their first playoff basketball in 13 years is on the way.
"Y'all are going to see us next week, playing Dallas or Phoenix," he told the Warriors' final regular-season crowd after Golden State's 111-82 win over the Dallas Mavericks' junior varsity on Tuesday night.
Back in the locker room, Golden State coach Don Nelson wasn't nearly as certain. Even the last coach to get this beleaguered franchise to the postseason isn't sure there will be a happy ending to a frantic playoff chase that comes down to one last night in Portland.
"I think we're vulnerable. I don't know why," Nelson said.
Before Nelson led Golden State (41-40) onto a plane for a win-and-they're-in game against the Trail Blazers, he shared a premonition common to almost anyone who loves the Warriors. Though this streaking club can clinch a playoff berth and finally shake the Clippers (40-41), anything still could go wrong for these longtime losers.
"I think it's going to be one of the toughest games we'll have all year," Nelson said. "It's just a feeling that I have."
That's life with the Warriors. Even after winning 15 of 20 games while scrambling to end the NBA's longest stretch out of the postseason, no victory seems certain. Golden State probably must beat the Blazers, who pounded the Warriors by 19 points five weeks ago in the Rose Garden, to hold off the Clippers.
"Win or go home. What better way?" asked Baron Davis, who scored 12 points and got a technical foul for a shoving match with Greg Buckner. "Who would have thought we would be in this position at the end of the year? The mission is not over. We win tomorrow, that's when the mission starts."
Mickael Pietrus scored 22 points and Matt Barnes had 19 as Dallas kept Dirk Nowitzki, Josh Howard, Jerry Stackhouse and Erick Dampier out of a meaningless game - for them - in preparation for the postseason.
But the Clippers refused to allow a long-overdue celebration at Oracle Arena for the Warriors, who slipped past Los Angeles on Sunday into eighth place in the Western Conference after weeks of chasing each other.
The Clippers, who hold the tiebreaker on Golden State, beat the Phoenix Suns 103-99 Tuesday to force the race down to the final day of the season. They'll host New Orleans on Wednesday night in a game scheduled to begin 30 minutes after tipoff in Portland.
The Warriors took a 28-point lead in the first half as they roared to their fifth straight win over the Mavericks, sweeping the three-game season series from the NBA's best team, which also is their potential first-round playoff opponent.
"I think it would be an exciting series," Mavs coach Avery Johnson said. "We haven't played our best against them, and right now they should be the favorite going into that series by the way they beat us, right?"
Johnson's kidding aside, the Warriors have won eight of nine to surge down the stretch, and Golden State's 30-11 home record was its best since 1991-92.
The playoffs must wait, but at least the Warriors can say they're no longer losers: At 41-40, they won't finish with a losing record for the 13th consecutive season.
Golden State even has a shot at the No. 7 seed and a matchup with the Suns if the Los Angeles Lakers (41-40) lose their final game at Sacramento.
"We can't have a letdown," said Jason Richardson, who hasn't been in the postseason during a six-year career spent entirely with Golden State. "It's a very special opportunity for us. If we just take care of business, we'll be in a playoff spot."
Rookie Maurice Ager scored a career-high 20 points in his first start for the Mavericks, who used 10 players and concentrated on staying healthy.
Johnson expects Nowitzki, Stackhouse, Howard and Dampier to play in Wednesday's season finale at Seattle, where Dallas will attempt to tie three teams for the sixth-most victories in NBA history.
Though a probable first-round playoff rematch doesn't scare the mighty Mavs, Golden State might feel it has a slim chance after dominating Dallas lately - and with former Mavs coach Nelson on the bench. In fact, the Warriors are the only team to beat Dallas (66-15) even twice this season. "You've got to play somebody," Mavericks owner Mark Cuban said. "The Warriors are a good team, and that's Nellie's style of ball. We're used to it. We've seen it before. It's not about Nellie, and it's not about the Warriors. It's about how we play."