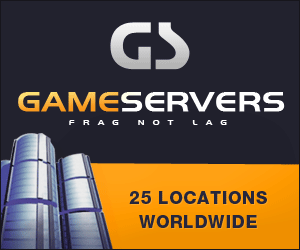 Media: Bloomberg
Byline: Jon Steinman
Date: 5 October 2006
The chairman of the Senate Armed Services Committee said the U.S. should
consider a ``change of course'' in Iraq if the government there can't
stabilize the country in the next two to three months.
Senator John Warner's comments, after returning from a one- day visit to
Iraq, were the most critical assessments yet from a top congressional
Republican about the government of Prime Minister Nuri al-Maliki, who
President George W. Bush has championed as a strong leader. They also may
serve notice to the president that even his strongest allies in Congress may
be running out of patience.
Warner, a former Navy secretary and longtime Republican leader on defense
issues, didn't outline what changes to U.S. strategy should be made and
whether that includes withdrawing or redeploying U.S. troops.
``I wouldn't take any option off the table,'' he said during a news
conference today at the Capitol.
Bush is attempting to stop a slide in public support for the war by
portraying Iraq as the central front in a global struggle against
terrorists. With 2,722 U.S. military deaths since the March 2003 invasion,
including at least 14 so far this month, polls show a majority of the public
opposes the conflict. The war is a top campaign issue for Democrats seeking
to overturn the Republican majority in Congress.
A Shift
``When as loyal and respected a senator as John Warner comes forward with
criticism, you know the majority has shifted into the opposition,'' said
Loren Thompson, director of security studies at the Lexington Institute in
Arlington, Virginia.
White House Press Secretary Tony Snow said the administration had no
immediate reaction to Warner's remarks.
``Without having seen Senator Warner's comments, or being able to put them
in context, we can't comment at this time,'' Snow said.
Warner said he agreed with Bush's assessment that a stable, democratic Iraq
is crucial for U.S. and regional security.
``If Iraq would devolve into a civil war, the consequences are frightful,
not just for the Iraqi people but for the whole region and indeed, I think,
the world,'' Warner said.
Still, he described Iraq as ``drifting sideways,'' with sectarian violence
so bad that he was unable to tour the country as he had in eight previous
visits. Warner insisted that more U.S. troops aren't the answer.
Responsibility
``In two or three months, if this thing hasn't come to fruition and if this
level of violence is not under control and this government able to function,
I think it's the responsibility of our government, internally, to determine:
Is there a change of course that we should take?'' he said.
Congress, he said, ``will have to assert our own leadership on this issue.''
Thompson called Warner's characterization of the situation in Iraq
``charitable.''
``A more accurate description is that Iraq is descending into chaos,''
Thompson said in a telephone interview.
Bush has refused to set a timetable for withdrawing U.S. forces in Iraq. As
sectarian and insurgent violence has increased this year, U.S. military
commanders have deployed more troops to Baghdad and canceled plans to rotate
some units out of the country.
Thompson said that as the bad news piles up, more and more original
supporters of Bush's Iraq policy will turn critical. ``After the election,
regardless of who wins, there will be a draw down of troops,'' Thompson
said.
Rice's Trip
Secretary of State Condoleezza Rice made a surprise trip to Baghdad today to
shore up Maliki's government and to discuss security. A State Department
spokesman, Tom Casey, cautioned that Rice was not putting ``forward any
particular new initiative or policy.''
``This is an important time and a challenge for the Iraqi people, but they
are a strong people, they are a committed people, and we know that they will
overcome these challenges,'' Rice said after meeting with Maliki.
Warner said he was confident in Maliki's commitment to building a stable
nation. ``I for the first time saw a determination in Maliki to make his
government work,'' Warner said, referring to a meeting he and three other
senators had over the weekend with prime minister.
Part of the blame for the situation lies with Congress, which failed to
ensure the U.S. had a plan for restoring order and creating a government
after toppling Saddam Hussein's regime, Warner said. These problems were
history and new problems had to be addressed now, he said.
``We're not to give up hope yet,'' Warner said. ``Let's give it more time to
work. We've made an enormous investment.''
Assaults on U.S. and Iraqi forces have risen since the start of Operation
Forward Together in August when 3,500 U.S. soldiers were transferred to
Baghdad to combat increasing lawlessness in the Iraqi capital.
``Sectarian and ethnic fighting is growing worse, and past efforts at
economic aid have had limited success at best and are running out of
funds,'' said Anthony Cordesman, a former Pentagon intelligence expert who
is now a defense policy analyst at the Washington-based Center for Strategic
and International Studies.