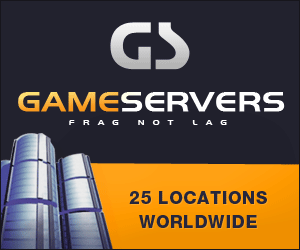 Wall Street Journal
December 14, 2006
Pg. 4
Poll Shows Desire for Lawmakers to Set Policy Amid Growing Dismay Over Iraq, President Bush

By John Harwood
WASHINGTON -- Falling public support for the war in Iraq has weakened President Bush's political hand across the board, bolstering the clout of the new Democratic Congress as it prepares to take power.
A new Wall Street Journal/NBC News poll shows Americans have grown more pessimistic after the Iraq Study Group report that the situation there has become "dire." That contributed to Mr. Bush's lowest-ever approval rating in the Journal/NBC poll -- 34% -- and turned Americans toward his Democratic adversaries. By 59% to 21%, Americans say Congress rather than Mr. Bush should take the lead in setting policy for the nation. Nearly a year ago, when Republicans controlled Congress, Americans wanted Capitol Hill to take the lead, 49% to 25% over Mr. Bush.
"For the president, Iraq is everything," says Peter Hart, the Democratic pollster who helps conduct the Journal/NBC survey. "Until he's able to do something different on Iraq, he will have little or no leverage with the general public."
The results show "a presidency that's been whittled down to its ultimate core," adds Mr. Hart's Republican counterpart, Bill McInturff, as even three in 10 Republicans want Congress to lead on national policy. The telephone survey of 1,006 adults, conducted Dec. 8 to Dec. 11, carries a margin of error of 3.1 percentage points.
Mr. Bush's lost standing has ramifications across the political landscape. Seven in 10 say they want the new Congress to pressure the White House to begin bringing troops home within six months.
At the same time, items on the Democrats' opening agenda for Congress enjoy strong initial backing. More than seven in 10 Americans support raising the minimum wage -- on which Mr. Bush has indicated flexibility -- and forcing the federal government to negotiate lower Medicare drug prices with pharmaceuticals companies -- which Mr. Bush opposes.
The president faces a steeper challenge resisting Democratic initiatives on other economic issues. On energy, 80% favor forcing auto makers to build more fuel-efficient vehicles even if that raises prices; 59% back eliminating tax cuts for oil companies.
On trade, 61% say the U.S. government isn't being tough in economic negotiations with China. With anxiety over lost U.S. manufacturing jobs spurring protectionist moves on Capitol Hill, that underscores the political heat on Treasury Secretary Henry Paulson to deliver results in the "Strategic Economic Dialogue" that opens today in Beijing.
Americans are looking to Capitol Hill for leadership by an even wider margin than they did after Republicans captured both houses of Congress in 1994 and confronted President Clinton. To be sure, Mr. Clinton's subsequent political victories and re-election to a second term showed an embattled president can turn his fortunes around.
But for now Mr. Bush's political woes represent a burden for his party. Some 59% of Americans, for example, say they would consider service in Mr. Bush's Cabinet discomfiting in a 2008 presidential contender, outpacing the 38% who say it would make them comfortable or enthusiastic.
One positive for the president's party: Its leading 2008 candidates enjoy independent reputations. Among Republicans, the poll shows, former New York City Mayor Rudy Giuliani tops the field with 34% supporting him. Sen. John McCain of Arizona, who battled Mr. Bush in 2000 primaries and is considered more certain to run, draws 29%. Both are far ahead of other Republican aspirants including former House Speaker Newt Gingrich (10%) and departing Massachusetts Gov. Mitt Romney (8%).
Sen. Hillary Rodham Clinton of New York continues to hold a solid lead over potential 2008 Democratic candidates, with 37%. But Illinois Sen. Barack Obama, an African-American whose charisma and calls for consensus-building have created a political sensation, has moved into second place with 18%. In the process he passed both halves of the Democrats' 2004 national ticket: Vice presidential nominee John Edwards draws 14%, while Massachusetts Sen. John Kerry receives 11%.
In potential general-election matchups, Mr. McCain leads Mrs. Clinton by 47% to 43% and Mr. Obama by 43% to 38%. One encouraging note for Mr. Edwards -- eclipsed lately by Mr. Obama -- is the poll's finding that the former North Carolina senator leads Mr. McCain by 43% to 41% due to solid appeal among independents.
The Democrats' momentum from midterms elections continued this week with Ciro Rodriguez's surprise victory Tuesday over longtime Republican incumbent Henry Bonilla for a Texas U.S. House seat. That leaves Democrats with a midterm election gain of 30 seats and a 233-202 House majority.
Messrs. Hart and McInturff, the pollsters, caution that big political winners sometimes receive postelection surges of public support that dissipate. Yet a month after Election Day, deteriorating attitudes on Iraq continue to fuel calls for change.
Just 19% of Americans now describe themselves as "more confident" the war will end successfully, and only 16% favor continued use of U.S. troops in all aspects of the war. Just one in four Americans believe there is anything more the U.S. can do to quell violence among Iraq's ethnic and religious groups; 65% say the U.S. is already doing all it can.
Americans express ambivalence about the Iraq Study Group's report itself, as 49% say they don't know enough about it. But they evince considerable support for its substantive recommendations; eight in 10 want U.S. troops either redeployed to secure bases to focus on training Iraqis, or removed from Iraq in a phased withdrawal beginning immediately.
Those findings reflect pressure on Mr. Bush to begin winding down the war as he enters the final two years of his presidency. By 3-to-1, Americans disapprove of the president's handling of the war. Similar pessimism among Americans on the subject was reported in a Washington Post-ABC News poll and a CBS News survey.
At least publicly, however, the president continues to project unwavering determination as he consults advisers inside and outside the administration on what he calls "a new way forward." After meeting at the Pentagon yesterday with senior military leaders, Mr. Bush said he has heard "ideas that would lead to defeat ... and I reject those ideas." Among them, he added, are "leaving before the job is done."