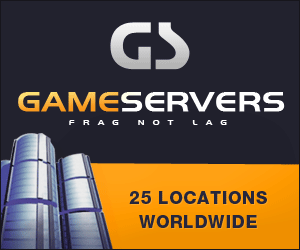 New York Post
September 7, 2008
By Susannah Cahalan
They entered West Point as peacetime cadets - and left as war-ready soldiers headed to Middle East battlegrounds.
The US Military Academy's Class of 2002 had a fateful senior year. They watched in horror as terrorists leveled the Twin Tow ers, listened in awe as President Bush delivered a fiery call to arms at their graduation ceremony, and then packed their bags for the front lines of Iraq and Afghanistan.
More than 90 percent of the 958 graduates that year were deployed to war zones. Most served multiple tours. Eight were killed in combat.
"When Sept. 11 first happened, they were as eager as anyone in the Army could be - the fear was that the war would be over with before they graduated, like with the Gulf War," said Bill Murphy Jr., author of "In a Time of War," which chronicles the lives of the cadets from classroom to combat.
But such cavalier attitudes soon shrank away as the newly commissioned officers were immersed in the bloody conflicts.
New Yorkers in that class shared their stories with The Post.
Capt. Susan Sobrepena, 31
For Sobrepena, nothing in Afghanistan compared to the agony of waiting by the phone on Sept. 11, 2001.
The East Sider's closest friend - who had nursed her back from depression after her mother's death in 1999 - worked for Morgan Stanley on the 72nd floor of the World Trade Center. It took a week before news of her fate made it to West Point.
"Luckily, she made it down," Sobrepena said.
Sobrepena emigrated from the Philippines when she was 3 years old. Her family hoped she would follow in the footsteps of her proud military grandfathers. Just 5 feet, 100 pounds, she happily hung up her stilettos and picked up an M-16.
"I always felt proud that I was picked to be among the best and the brightest. I always felt blessed," she said. But after a 10-month tour in Afghanistan, it wasn't the Bronze Star she earned or the 50 soldiers she led that provided the company commander with her fondest memory. It was an Afghan girl who sheepishly approached her one day as the soldier flipped through a Vogue magazine.
"It showed her that, as a woman, you can do anything you want," Sobrepena said. "You can be into fashion, and you can be a soldier."
Sobrepena now lives in Jersey City and works in Manhattan as a real-estate analyst for New York Life.
Capt. Mike Erwin, 28
On the night of Sept. 10, 2001, upstater Erwin was just another Yankee fan, hopping into a car with his cadet buddies to speed to the city and catch his favorite pitcher, Roger Clemens, play. The game was rained out, and they returned to campus.
The next day, a new purpose would steer their lives.
"When that happened, I knew that I had made the right decision to go to West Point," he recalled. "It solidified everything."
Two years later, Erwin found himself an intelligence officer in Najaf, Fallujah and Baghdad. Mortar-rocket fire and exploding IEDs provided a constant background noise.
One day in Fallujah, Erwin was taking off a boot, preparing for a nap, when a rocket hit 75 yards away, killing a soldier and wounding four.
Erwin was deployed again in August 2006, this time for eight months in Afghanistan, where he led 25 soldiers as a special-forces battalion intelligence commander.
Erwin will depart on his third tour to Afghanistan in January.
"There's nothing better than serving a greater cause than yourself and doing it in the name of your country," he said.
Capt. Joe Quinn, 28
Quinn, of Marine Park, Brooklyn, found his roommate glued to the horrifying images of the collapsing towers on TV on the morning of Sept. 11, 2001.
The cadet thought only of his brother, James, 23 who had just landed a job with Cantor Fitzgerald in its 82nd-floor offices. James' body was never found.
"I felt fortunate that I could actually do something about it," Quinn said of going to war. "But it's not a Shakespeare play; nothing would ever really help. But at least I could feel some control."
Two tours - and two years - in Iraq later, Quinn's view on the war is far more complicated.
"I had this sense of guilt. I felt almost responsible. [Soldiers] were there to respond to what happened in 9/11, and now these guys are losing their lives," he said.
Quinn served his first tour in Iraq in 2003 as a first lieutenant, and remembers the day a helicopter carrying six of his battalion mates headed for leave was shot down, killing them.
He returned to Iraq in 2006 for 15 months, but this time with diplomacy as his mission. He was a member of a "reconciliation team" turning former insurgents into law-abiding citizens.
Quinn is now pursuing a master's degree in international affairs at Harvard.
"I'm going to fight terrorism one way or another my whole life," he said. "But it's not as easy as pulling a trigger and saying now we're even."
Capt. Andrew Grillos, 27
Grillos of Park Slope, Brooklyn, swelled with pride the night that President Bush spoke at his graduation on June 1, 2002.
The speech, which laid the groundwork for the invasion of Iraq that began six months later, was a stirring call to arms for Grillos. He said he feared for his family on 9/11, including for an aunt who lived downtown and now has lung problems.
Two years later, while serving in Afghanistan as a detachment commander to 80 soldiers, he thought back to that day.
"I was thinking about how much support [Bush] squandered," Grillos said. "I didn't understand the justification. I saw no tie between 9/11 and Iraq."
Grillos is now attending business school at the University of California, Irvine.
Capt. Paul Hwang, 27
When the Twin Towers fell, Hwang, who was headed directly to med school after West Point, thought of his classmates who would be deployed.
Six years later, Hwang, an Army surgeon, was treating Capt. Drew Jensen, who had been shot in the neck by Iraqi insurgents. Jensen lay paralyzed at Walter Reed Army Medical Center in Washington, DC. Hwang, from Brooklyn, tended to the grievous spinal injuries.
To Hwang, Jensen was just another in a long line of tragically damaged soldiers. But then Jensen's family adorned his hospital room with photos. One was of their graduation, with a caption, "West Point Class of 2002."
"It hit me: This is my classmate," Hwang said. "It was difficult. It really blew me away."
Hwang and Jensen had never met before.
A month later, the Army transferred Jensen to a Seattle hospital, where his family followed his wish to be removed from life support.
Although Hwang had seen his fair share of horrors this case hit him the hardest.
Hwang is not deployable until 2010.