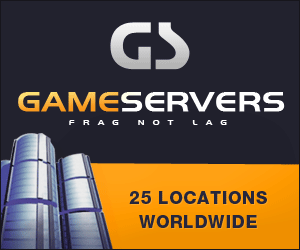 New York Times
March 23, 2008 By Anthony Ramirez
The goal of the organizers of the "River to River: Join Hands for Peace" protest on Saturday was modest.
To make a statement against the war in Iraq, they needed thousands of people to stretch their arms fingertip to fingertip across most of the width of Manhattan, along 14th Street from 11th Avenue in the west to Avenue A in the east.
"We figure three feet per person, not including the intersections," said Leslie Kielson, 44, a New York coordinator for a group called United for Peace and Justice and the lead organizer of the march. "So we need about 2,500 people."
The protest marking the fifth anniversary of the war fell short.
There were huge gaps a block or so west of where Ms. Kielson spoke, at the south end of Union Square. Organizers asked passers-by, "Hello, would you like to join the peace line for a second?" On many blocks, there were more people waiting at bus shelters than demonstrators.
Ms. Kielson said her group was a 75-member coalition of unions, religious organizations and neighborhood groups. She said that in contrast to protests against the Vietnam War, the Persian Gulf War and the early stages of this war, large groups of students from Columbia, New York University and other institutions did not turn out Saturday.
For the most part, the demonstrators were parents with children, middle-aged people or older protesters with long white hair tucked underneath berets or bandannas with antiwar buttons.
Jonathan Fluck, 53, an actor from Boerum Hill, Brooklyn, who attended the protest, was frustrated. The war is "so under the radar, it's like it's not happening," he said.
Two of the few protesters in their 20s were Jose Negroni, 26, a schoolteacher from Queens, and his fiancée, Claire Noelle Frost, 24, a professional organizer. Both carried small drums to beat on in case their voices became strained from chanting.
Mr. Negroni said the volunteer Army had removed a goad to war protests. "If there were a draft, there would be probably 150,000 people for every protester like you and me," he said to Ms. Frost.
Farther down the human chain, Eileen Scareshefsky, a school office worker from Manhattan, said she had been to scores of protests since her first, in 1967. "This could be my 100th protest," she said.
Her friend Sheila Zukowsky, 57, of Washington Heights, said, "We're both children of the '60s." She was puzzled by the lack of college students protesting. She said, half joking, "Maybe they weren't on the right e-mail list?"
The protest ended with a procession of two cardboard coffins to the corner of Park Avenue South and East 17th Street — one draped with an American flag, and the other with an American flag and an Iraqi flag.
Organizers said they would hold a candlelight vigil in Union Square on the day after the 4,000th United States military death in Iraq. As of Wednesday, the Department of Defense had identified 3,984 service members killed since the start of the Iraq war. On Friday and Saturday, four more soldiers were killed.
Colin Moynihan contributed reporting.