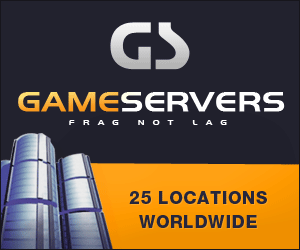 USA Today
December 5, 2007
Pg. 1
Poll: Economy, health care among top issues

By Susan Page and William Risser, USA Today
WASHINGTON — Growing anxiety over the economy, health care and immigration rival Iraq as the central issues in the presidential campaign, shifting an election landscape once dominated by the war.
In a USA TODAY/Gallup Poll taken Friday through Sunday, the Iraq war still tops the list of issues cited as most important. It's raised twice as often as the next-ranking issue, the economy. In April, however, the war was cited three times more than any other issue.
When domestic and economic concerns are combined, they are mentioned more often than the war, terrorism and foreign policy by 9 percentage points. That's the reverse of findings last spring, when the war-related issues were cited more often.
"When you see the news coverage, the war is improving; the surge is working," says Dorothy DeMasi, 65, of Hellertown, Pa., a Democrat who was among those polled. These days, she's more concerned about Americans being squeezed by the mortgage crisis. "Health care is another biggie," she says.
Optimism about Iraq has ticked up a bit. A record 40% say increased U.S. troop levels this year have made the situation better. Thirteen percent say things are going "very badly" in Iraq, the lowest level in four years. However, 57% call the invasion a mistake, and 59% support a timetable to withdraw troops. Both percentages are unchanged from earlier this year.
"Barring a real transformation of the political situation in Iraq, Iraq will be one of the dominant issues" in 2008, says Andrew Kohut, director of the non-partisan Pew Research Center. "But the economy is coming on really strong."
The changing agenda is reflected on the campaign trail. Democrats Hillary Rodham Clinton and Barack Obama unveiled proposals this week to address spiraling foreclosures, and the hottest topic in the televised GOP debate last week was illegal immigration.
Health care is the No. 2 issue after the war for Democrats, illegal immigration for Republicans.
"How can you have tens of thousands or millions of people crossing into your country and not know who they are?" says Scott Nelson, 36, a Republican from Wilmington, N.C., who was polled. "It's just insane."
Immigration is the only top-ranking issue on which a majority of voters say the Republican Party would do a better job than Democrats. Among those who cite it as a key concern, Republicans hold a 35-percentage point advantage, the poll finds. Democrats have an 18-point advantage on the economy and a 37-point advantage on Iraq. Among those who cite health care as a top issue, the Democratic advantage is 65 points.
Still, the altered landscape could help the Republican nominee in the general election, GOP pollster Whit Ayres says: "Anything that pushes Iraq farther down the agenda is good news for Republicans."