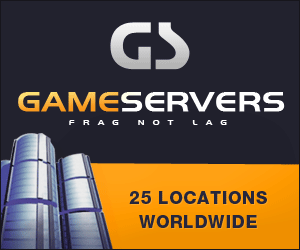 Washington Times
May 22, 2007
Pg. B1
Combat injuries lead to rapid medical advances

By Christian Toto, Washington Times
Soldiers fighting in Iraq and Afghanistan have the highest casualty survivability rate in modern history, according to the U.S. military. Of those injured, more than 91 percent will return to duty.
Those results reveal not just the tenacity of the modern soldier, but also the work done by the roughly 11,000 medical professionals working to save their lives and return them to peak health.
Doctors today have more tools than ever before to save a soldier's life.
It's an unintended consequence of war.
Any time the country sends its men and women off to combat, the medical community learns something new about the healing arts. Eventually, that information reaches the civilian population.
Among the many innovations helping today's soldiers, and therefore available to injured people across the country, include a variety of bloodclotting bandages. Uncontrolled bleeding is a key cause of death during combat operations, forcing physicians to come up with improved treatment methods.
The latest bandages are made from a variety of materials, from a biodegradable carbohydrate typically found in lobsters and shrimp to wrappings that absorb the liquid out of the blood to increase clotting.
Dr. David Ciesla, Washington Hospital Center's director of trauma services, says trauma care advances "can happen very rapidly" during combat years.
"It's a fortunate side effect of an unfortunate issue. People get a lot of experience very quickly," Dr. Ciesla says.
In Iraq today, the most common injuries involve blast wounds, primarily caused by improvised explosive devices (IEDs). Advanced body armor protects the soldier's trunk, but other parts of the body such as pelvis, neck and face are more vulnerable, Dr. Ciesla says.
One of the major differences between today's medical treatment and what happened in the past involves the evacuation of seriously injured soldiers.
Rapid evacuation means soldiers are given just enough treatment at the first staging area to keep them alive and stable, then they are transferred to a better-equipped station.
Another recent change to soldiers' care involves what he calls "damage control surgery."
"You provide only enough surgical care to preserve metabolic function and stop bleeding," he says. "Then, you evacuate them to a more appropriate facility."
"All this," he says, "evolved in the most recent [Operation] Iraqi Freedom."
Col. John B. Holcomb, an Army surgeon general trauma consultant and commander of the U.S. Army Institute of Surgical Research, says history has shown war always advances trauma care.
"This war is going to be no different," Col. Holcomb says.
War provides doctors with a concentrated exposure to a large number of significantly injured, but previously healthy, people, Col. Holcomb says.
In World War I, doctors introduced advances in blood transfusions and engineered the "Thomas splint" for fractured legs. Blood transfusions advanced further during World War II, Col. Holcomb says.
During the Vietnam War, combat medics began pooling data on the various injuries suffered on the battlefield, "a registry of what happened," Col. Holcomb says.
Back then, about 4 percent of the total injuries were explicitly captured in what was termed the Joint Theater Trauma Registry, he says.
Today, about half of wounds are included in this registry.
"It's an amazing effort in the middle of a war," he says, adding it helps the Army know the status of patients and how to best take care of them.
"The lessons learned aren't lost," he says.
Dr. Christopher Attinger, director of the wound healing center at George Washington Hospital, says the casualties caused by IEDs have led to "a qualitative leap in our understanding of head trauma."
When soldiers arrive with massive brain swelling, combat doctors can remove part of the skull and bury it in the abdomen so the organic matter stays alive. The brain is allowed to expand and settle back to its original size. Doctors then return the skull tissue.
He adds that ABC news reporter Bob Woodruff, who suffered a serious head injury last year while covering the Iraq war, "should have been dead" if not for modern medical techniques.
Television viewers got an unexpurgated look at doctors treating soldiers last May in the HBO documentary "Baghdad ER," which won a Peabody Award and is now available on DVD. The film documents a two-month period at the 86th Combat Support Hospital, where physicians deal with all manner of injuries, including the devastating effects of IEDs.
"Baghdad ER" co-director Matthew O'Neill says despite the chaos swirling around wartime hospitals, the assembled medics routinely document patient care.
"They keep such a detailed list of absolutely every tiny part of the injuries as they come in," Mr. O'Neill says. "In a triage, there is a medic who is taking notes on the shape of the injury, the size of the injury."
That information could lead to a change in how doctors treat wounded soldiers, or even how body armor can be adjusted to better protect them.
"At the same time, as the U.S. Army figures out new ways to save lives, the insurgents are finding new ways to end them," he says.
"Baghdad ER" co-director Jon Alpert says he watched a number of doctors photograph the soldiers' injuries for later consideration.
"It was a learning opportunity [for them]. It's things they never saw in the classroom," Mr. Alpert says.
He also recalls a meeting with a hospital's chief of staff in which he urged the assembled doctors to take notes whenever possible "and to think about ways in which they could memorialize their experiences for the benefit of other doctors."
Mr. Alpert was amazed at how combat doctors kept their composure despite the horrors of war.
"They were just focused on what they had to do," Mr. Alpert says. "If anybody takes a step back and looks at the horror of what's coming in the doors of these hospitals, you can get paralyzed."
Anyone who ever needs to visit the local emergency room may one day benefit from their singular focus.
Dr. Ciesla says civilians benefit from trauma care advances even though their lives are not nearly as hazardous as those of the soldiers in harm's way.
The physicians coming back from Iraq go to the same informational meetings as doctors who never see the front lines, Dr. Ciesla says.
"We share information. A lot of their experiences can be translated to what we treat here," he says. "We see complex car crashes, which look like blast injuries."