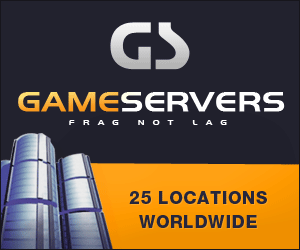 Wall Street Journal
May 3, 2008
Pg. 2
White House Threat Of Pentagon Layoffs Pressures Congress

By John D. McKinnon and Sarah Lueck
WASHINGTON -- The Bush administration warned it will start furloughing civilian Defense Department employees to save money unless Congress quickly passes a new round of funds for the Iraq war, escalating a clash that has risks for both parties.
The threat sets the stage for a likely fight over Iraq funding starting as soon as next week, when House leaders are expected to introduce their own version of the bill.
President Bush may risk appearing rigid with his insistence that the bill be kept free of nonsecurity spending. But Democratic lawmakers could seem insensitive to the military if they push too hard to add their spending priorities to the measure. They also could frustrate their vocal antiwar base if they cave in too readily to White House demands.
So far, it has been slow going. Last year, Democrats tried and failed to use earlier war-funding bills to impose a timeline for troop withdrawals. This time, they are planning to spend more time highlighting the costs of the Iraq war and what they say is its negative impact on U.S. military preparedness and the economy. But coming up with legislative language reflecting those points has been tricky.
On top of that, there is considerable pressure in Democratic ranks to demand troop withdrawals, even though there is little chance of success.
At the same time, the war supplemental bill is emerging as the only major funding bill likely to pass this year, as lawmakers delay action on regular appropriations bills, possibly until after the November elections. Now, many lawmakers want to add domestic-spending proposals to the war-funding bill despite Mr. Bush's threats to veto it. Ideas being debated privately include assistance for unemployed workers and major revisions to military educational benefits, as well as narrower spending plans.
The White House is losing patience. In an interview Friday, White House budget director Jim Nussle said, "They see this as an opportunity to leverage, hold hostage the troop funding for what they want," he said. "They're angling, it appears, toward what they know is a veto."
Meanwhile, defense officials have said furlough notices will start going out around Memorial Day if the bill hasn't become law, he said. A furlough could affect as many as 200,000 civilian defense workers, raising political pressure on lawmakers.
Democrats blasted the threatened furloughs. Jim Manley, a spokesman for Senate Majority Leader Harry Reid of Nevada, called it "cheap posturing designed solely to score political points."
Kirstin Brost, a spokeswoman for the House Appropriations Committee, said furloughs will be unnecessary because Congress will act "in plenty of time." She called it "obscene" that Mr. Nussle "would toy with people that way, threatening their jobs in a political stunt."
Still, there are some signs both sides could find a compromise. Friday, the administration sent up a $70 billion addition to the supplemental, on top of the $108 billion request that is already pending. Adding the new funding, which would keep money flowing through the winter, would let lawmakers avoid another supplemental-funding debate later this year.
In addition, some top Democratic leaders have been quietly signaling that they don't want another high-profile defeat over the Iraq war. "The leadership has decided to try to avoid a confrontation," a high-ranking Senate aide said recently. "It's a strategic decision to avoid picking a fight where he [President Bush] wants to pick a fight."
To be sure, House and Senate lawmakers are likely to add a number of provisions they know the White House will oppose, such as extending unemployment benefits. In doing so, Democrats hope to illustrate that Republicans are more interested in the war than in economic struggles back home.
"The problem here is that the president doesn't want to see a nickel go to anything domestic," Sen. Charles Schumer (D., N.Y.) said this past week. "I mean, the president's priorities are so out of touch that it is mind-boggling."
But in the end, when lawmakers decide on a final bill, it is possible many of those provisions will be stripped out, in an effort to avoid either a Republican filibuster in the Senate or a presidential veto.
One reason for their caution is that Democrats don't want to go through the time and effort of putting together a war-funding bill twice. Another reason relates to the political landscape in an election year. While the economy has topped Iraq as a concern lately, national security remains a powerful factor in voters' minds too.
House Democrats hope to bring the bill to the floor late next week, after weeks of meetings with Senate counterparts. Pulling the legislation together has been difficult, as leaders try to tamp down calls for big spending while making sure the bill can attract needed votes. The most likely domestic spending items are an extension of unemployment benefits and expanded education benefits for veterans. A delay in Medicaid rules that would cut funding to states is also under discussion.
In the House, leaders have had to deal with competing factions, from liberals who aren't expected to vote for any Iraq funding to conservative Blue Dogs who are urging fiscal restraint. In the Senate, the timing of the supplemental spending bill is unclear.