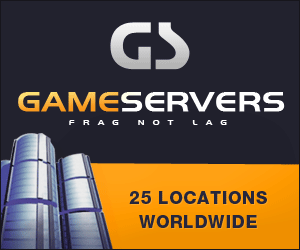 USA Today
February 26, 2007
Pg. 8
GOP Sen. Hagel's stance on Iraq irks his party, but many Nebraskans share concerns
By Kathy Kiely, USA Today
KEARNEY, Neb. — Jeff Strong, a recently retired National Guardsman and "rock-ribbed Republican," churned with conflicting emotions as he sat in an auditorium at the University of Nebraska at Kearney, waiting for Sen. Chuck Hagel.
Strong personifies the dilemma for many residents in this state, where President Bush captured two-thirds of the vote in 2004. Strong is uncomfortable with the role Hagel, the state's Republican senior senator, has taken in criticizing Bush's war plans. "I just don't understand how his anti-war rhetoric is helping to stabilize Iraq," said Strong, a postal worker.
Yet Strong is less enthusiastic about Bush, who got his vote two years ago. Hagel, who served in the infantry in Vietnam, gets "the benefit of the doubt because he's been on the ground," Strong said. "The people running the country now, they haven't been on the ground. They haven't suffered. They just played with people's lives."
Such sentiments in this Great Plains community are an indication of the challenge facing Bush as Congress returns this week with more confrontations in store on Iraq.
In the Senate, Democrats will try to revoke the 2002 resolution authorizing the use of force in Iraq. Senate Armed Services Committee Chairman Carl Levin, D-Mich., said Sunday on Meet the Press that legislation he is drafting would remove most combat troops from Iraq by next year. In the House, Democrats are working on requirements for equipping and resting troops that would make it harder for Bush to send as many to Iraq as he'd like.
So far, Senate Minority Leader Mitch McConnell, R-Ky., has been able to hold the line in the Senate, where it takes 60 votes to move legislation. How long he can continue to do so remains an open question, given doubts that are arising in Bush country.
The president has been enormously popular in Nebraska. Only Utah, Wyoming and Idaho gave him larger margins of victory in the last presidential election. But Hagel has not only emerged as a leading critic of the administration's foreign policy, he's also flirting with running for president next year — possibly on a hybrid ticket that would include a Democrat.
"If I decide to get into this, I would run not just to make a statement," Hagel, 60, said in an interview last week.
He said that if he ran he would seek the Republican nomination. Yet he's also talking up Unity08. That's a plan by a bipartisan group of political operatives to draft a bipartisan presidential ticket on the Internet and offer voters an alternative to the Democratic and Republican candidates next year.
"I think it's a very intriguing enterprise," Hagel said. He said most Americans are disenchanted with the major political parties.
Despite his own stated misgivings, Hagel voted with 76 other senators in October 2002 to give Bush the authority to go to war in Iraq. He said he did so after being assured by the president and his advisers that "he was going to use that leverage to get the diplomatic effort on track."
Since then, Hagel has become a prominent critic of Bush's policies in Iraq and the Middle East generally. This culminated in an impassioned speech last month in a Senate Foreign Relations Committee hearing when he challenged his colleagues to take a stand on a resolution he co-sponsored disapproving of the president's planned troop increase in Iraq. "If you wanted a safe job, go sell shoes," he said.
When his resolution hit the floor of the Senate, Hagel voted first against and then for allowing the debate to proceed. The first vote was an act of party loyalty, he said. He wanted to give Senate GOP leader McConnell negotiating leverage to win a vote on a separate resolution expressing opposition to cutting funds for troops in Iraq.
Hagel acknowledged that the vote McConnell was seeking was intended to "embarrass the other party," but argued, "Why not have the debate that we all say we want, let the resolutions come, let them be debated and let the American people sort it out?"
When it appeared that wasn't going to happen, he and other Republican war critics switched their votes, but the effort to force debate on a resolution of disapproval still fell four votes short of 60.
In Nebraska last week, Hagel warned that Bush's troop increase will plunge U.S. soldiers into "a vat of chaos." In his speech at Kearney, Hagel turned his attention to Iran and accused the administration of blowing a chance to win a "pro-American generation" of young Iranians. Instead of saber rattling over Iran's nuclear ambitions, Hagel said, the administration should open a consulate in Tehran.
Hagel has irked the White House. "I believe firmly in Ronald Reagan's '11th Commandment': Thou shalt not speak ill of a fellow Republican," Vice President Cheney told Newsweek magazine in an interview this month. "But it's very hard sometimes to adhere to that where Chuck Hagel is involved."
At home, however, Hagel seems to be paying no great political price for his apostasy. While there have been some angry letters to the editor of the Omaha World-Herald, no Republican has emerged to challenge Hagel next year, when he will be up for election to a third term.
In fact, Republican leaders ranging from McConnell to Nebraska Gov. Dave Heineman to the state GOP chairman, Mark Quandahl, say they want Hagel to run again.
Hagel's continued popularity in Republican circles is in part a reflection of his work at shoring up his base. Quandahl said the senator has been "very helpful" in recruiting candidates and raising money for the party. It may also be a sign that more Nebraskans are beginning to share Hagel's Iraq concerns.
Bob Lucas, a private investigator who attended Hagel's speech in Kearney, supported Bush in the 2004 election but said "I'm not sure I do now." Bush is "too rigid" in his foreign policy, Lucas said. "I agree with Hagel that talking with people doesn't cost anything."
The state's Republican governor, a longtime Hagel friend, said his constituents tend to be more tolerant of criticism when it comes from a Vietnam War vet. Hagel brings "an unusual insight that needs to be respected," Heineman said.
Heineman acknowledged that more Nebraskans are questioning the president. Nevertheless, Hagel "has lost a lot of support out here, no question about it," he said. "There's a lot of nervousness. A lot of people don't want to lose this war and yet, the concern is, is there a way to win it?"